Digest Highlights
The FDA published notice in the Federal Register seeking information on practices related to "zero-withdrawal" periods for drugs used in food-producing animals. Published on Aug. 9, the FDA requested comments on:
• Current transit times to slaughter facilities
• Current holding times at slaughter facilities prior to slaughter
• Milking frequency at commercial dairy operations
• How "zero-day withdrawal period" or "zero-day milk discard time" animal drug labels are interpreted by end users
According to background information from FDA, the agency had made several assumptions related to zero-withdrawal timelines when approving new drugs for use in food-producing animals. For example, since the 1980s, the FDA has assumed that cattle spend at least 12 hours in transit to a slaughter facility and that dairy cows were milked at 12-hour intervals.
Used to communicate when meat or milk from treated animals are safe for human consumption, those FDA assumptions regarding transit times or milking intervals were built into the agency's approval of drugs labeled with zero-withdrawal periods.
In its notice, the FDA said it needs a more accurate understanding of current practices related to transit and milking intervals when approving new animal drugs in an effort to protect public health. The agency invited comments from any individuals (veterinarians, cooperative leaders, individual producers, haulers, trade organizations, packers and processors) with direct knowledge of current industry practices. Public comments are being accepted until Oct. 8.
Unaware the FDA was pursuing additional information, the National Milk Producers Federation (NMPF) has requested a 90-day extension – until Jan. 6, 2020 – on the comment period. In a letter to Charli M. Long-Medrano, with FDA's Center for Veterinary Medicine, Jamie Jonker, NMPF vice president of sustainability and scientific affairs, said the request for highly specific farm, veterinary, transportation, pharmacological and other data would take more time to collect and may require NMPF member surveys.
Sales of fluid milk slumped in June 2019, with both conventional and total fluid product sales hitting the lowest volumes so far this year. Only whole flavored milk, organic whole and 2% milk posted sales gains from June 2018.
At 3.4 billion pounds, overall June 2019 sales of packaged conventional and organic fluid milk were down 4.1% compared to a year earlier. January-June 2019 sales were estimated at 22.9 billion pounds, down 2.1%.


June sales of conventional products totaled 3.25 billion pounds, down 4.2% from the previous year. Year-to-date sales totaled 21.7 billion pounds, down 2%. In the conventional category, June sales of whole milk were down 1.5%, at 1.2 billion pounds; year-to-date sales totaled 7.4 billion pounds, up just 0.7%.


June sales of organic products, at 197 million pounds, were down 2.5% from a year earlier. Year to date, organic sales totaled 1.23 billion pounds, down 4.6%. Organic products represented about 5.7% of total sales in June and 5.4% year to date.
The U.S. figures represent consumption of fluid milk products in federal milk order marketing (FMMO) areas and California (now a part of the FMMO system), which account for approximately 92% of total fluid milk sales in the U.S. Sales outlets include food stores, convenience stores, warehouse stores/wholesale clubs, nonfood stores, schools, the food service industry and home delivery.
The USDA's Risk Management Agency (RMA) will defer accrual of interest charges on spring 2019 crop year insurance premiums to farmers affected by extreme weather in 2019.
Due to weather-related planting delays, some crops may not be harvested and sold by existing insurance premium billing dates, hurting grower cash flows and limiting their ability to pay the premiums.
Without the interest deferral, policies with an Aug. 15, 2019, premium billing date must be paid by Sept. 30 and would accrue interest charges starting on Oct. 1. Under the change announced by RMA, the payment deadline is Nov. 30, with interest charges starting on Dec. 1.
For additional information, check with your local USDA office or approved insurance provider.
Congress is in a month-long recess, but negotiations on a final United States-Mexico-Canada Trade Agreement (USMCA) deal are continuing, according to Mike Oscar with the Northeast Dairy Farmers Cooperatives. Meanwhile, dairy organization leaders continue to apply pressure for passage.
Staff members of the U.S. Trade Representative (USTR) office and U.S. House Democratic staff are seeking to iron out final labor, environmental, dispute resolution and other language so that drafts can be presented to USTR Robert Lighthizer, House Speaker U.S. Nancy Pelosi (D-California) and House Ways and Means Chairman Richard Neal (D-Massachusetts) in early September. If an agreement is reached, a final USMCA deal can be voted on in late September or October.
Tom Vilsack, president and CEO of the U.S. Dairy Export Council (USDEC), stressed the need for USMCA passage in testimony before the U.S. Senate Finance Committee on July 30. Read: Vilsack testifies on USMCA's dairy benefits at U.S. Senate hearing.
In California, Western United Dairies (WUD) launched a campaign to encourage the state's voters to urge Pelosi to schedule USMCA for a floor when the House returns Sept. 9. The message's focus extends beyond the positive impact to the dairy industry and agriculture in general by targeting the connection between USMCA and food security, stable food chains, the availability of healthy food and school lunches.
Separately, the USDEC warned the U.S. dairy industry risks losing $5.4 billion in export business without swift action on a trade agreement with Japan.
Japan is the largest cheese importer in the world and a significant buyer of whey, lactose and other dairy products, according to USDEC staff. However, through preferential market access provisions in the EU-Japan Economic Partnership Agreement and the Comprehensive and Progressive Agreement for Trans-Pacific Partnership (CPTPP), the European Union, New Zealand and Australia have gained a significant market access advantage.
In an effort organized by USDEC, NMPF, Dairy Farmers of America (DFA) and 69 other dairy companies, farmer-owned cooperatives and associations, sent a letter to the U.S. trade representative and the U.S. secretary of agriculture asking the U.S. government to capitalize on the recent conclusion of Japanese national elections and quickly finalize a strong trade deal with Japan that secures critical market access for the U.S. dairy industry.
Read: Trade deal with Japan critical to U.S. dairy industry posted on The U.S. Dairy Exporter Blog.
The index of Global Dairy Trade (GDT) dairy product prices fell during the latest auction, Aug. 20. The overall index declined 0.2%.
Prices for major product categories were mixed:
Skim milk powder was down 0.3% to $2,478 per metric ton (MT).
Cheddar cheese was up 0.8% to $3,857 per MT.
Butter was down 3.4% at $4,025 per MT.
Whole milk powder was up 2.1% at $3,100 per MT.
The next GDT auction is Sept. 3, 2019.
An early August fire at a Tyson Foods beef plant in Holcomb, Kansas, shouldn't have a direct impact on cull cow slaughter, but a domino effect could have some impact.
The facility is a major fed cattle slaughter and boxed beef fabrication plant, according to Stephen Koontz, ag economist at Colorado State University. The plant slaughtered approximately 6,000 head per day and between 27,000 and 30,000 head per week, about 5% of the national fed cattle slaughter.
Although the company plans to rebuild at the same location, the Aug. 9 fire shut down the plant indefinitely, and Tyson is currently moving production to alternative sites.
With diminished slaughter capacity, the immediate impact has been a decline in cattle prices. However, retail beef prices have risen as grocery stores seek to fill Labor Day holiday demands.
"The market is in the middle of the third quarter; supplies are heaviest, slaughter weights are ramping up and competing meat supplies will begin their fall increase," Koontz wrote in a Livestock Marketing Information Center (LMIC) update. "This is the quarter with the highest volume of beef supplies and forecasts are for sustained supplies into the fourth quarter."
The USDA's Farm Service Agency (FSA) will now accept debit cards and Automated Clearing House (ACH) debit from FSA customers to make farm loan payments and pay for measurement service fees, farm program debt repayments and administrative service fees, as well as to purchase aerial maps.
Previously, only cash, check, money orders and wires were accepted. Transactions using debit cards and ACH debit are securely processed from the customer's financial institution through the U.S. Treasury's online payment hub.
The new payment methods are expected to reduce USDA staff time to process payments by 75% and save taxpayers money. In 2017, the average cost to manually process checks was more than $4.6 million. If half of its customers use these new payment options, the FSA will see a $1 million savings in one year, said Bill Northey, USDA's undersecretary for farm production and conservation.
The change begins a multiphased rollout of new payment options for USDA customers. Ultimately, payment option flexibility will be extended to allow farmers and producers to use debit cards and ACH debit payments to make payments for all FSA programs, including farm storage facility loan repayments, farm loan facility fees, marketing assistance loan repayments, Dairy Margin Coverage (DMC) administrative fees and premiums, and Noninsured Crop Disaster Assistance Program (NAP) fees.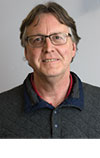 Dave Natzke

Editor
Progressive Dairy