Digest Highlights: 'Flexitarians' are impacting fluid milk consumption. I-9 Form scam alert issued. Additional salmonella Heidelberg cases linked to contact with dairy bull calves. ACA enrollment deadline is Dec. 15. Find a summary of these and other news here.
'Flexitarians' impacting milk consumption
Vegetarians and vegans together account for less than 15 percent of all consumers, and their numbers do not grow very rapidly, according to a new report from Packaged Facts, a publisher of market research in the food, beverage, consumer packaged goods and demographic sectors.
However, a growing number of consumers identify themselves as "flexitarian" or "lessitarian," meaning they've cut back on their consumption of animal-based foods and beverages. It is this group that is most responsible for the shift from dairy milk to plant-based beverages, said Packaged Facts research director David Sprinkle.
The report (Dairy and Dairy Alternative Beverage Trends in the U.S., 4th Edition) forecasts growth in several imitation-dairy beverage products in 2018, including barley, flax, hemp, pea and quinoa.
Read also: Fluid slide continues, but there's some good news regarding dairy consumption
Scam alert: USCIS does not request Forms I-9 by email
The U.S. Citizenship and Immigration Services (USCIS) has issued a "scam alert" warning employers who have received emails requesting Form I-9 information be sent to the fraudulent email address: .
Employers are not required to submit Forms I-9 to USCIS, and employers should neither respond to these emails nor click the links in them.
Employers must have a Form I-9 for every person on their payroll who is required to complete Form I-9. Visit I-9 Central to learn more about retention, storage and inspections for Form I-9.
Visit the Avoid Scams Initiative page for more information on common scams and other important tips.
Additional salmonella Heidelberg cases linked to contact with dairy bull calves
Federal and state human and animal health officials continue to investigate a multistate outbreak of salmonella Heidelberg infections, with a likely source traced back to dairy bull calves from Wisconsin.
The Centers for Disease Control and Prevention (CDC) is working with Wisconsin health, agriculture and laboratory agencies, several other states and the U.S. Department of Agriculture Animal and Plant Health Inspection Service (USDA-APHIS) to investigate the outbreak.
CDC has identified 54 people in 15 states (see map) who became ill between Jan. 27, 2015, and Oct. 15, 2017. Seventeen people were hospitalized; no deaths were reported.
Of the 54 people interviewed, 34 reported contact with dairy calves or other cattle. Some of the ill people reported that they became sick after their dairy bull calves became ill or died.
In late 2016, findings identified dairy bull calves from livestock markets in Wisconsin as the likely source of infections. Additionally, laboratory tests found the clinical isolates resistant to numerous antimicrobials.
People can become infected by salmonella bacteria through contact with animal manure, but it can also be passed from person to person. Officials urged cattle farmers and veterinarians to take hygiene, biosecurity and testing measures to minimize the potential for infection and spread. Find advice for veterinarians and anyone handling livestock on the CDC website.
Watch for 2017 Census of Agriculture
The USDA's National Agricultural Statistics Service will mail questionnaires for the 2017 Census of Agriculture in December. Completed forms are due by Feb. 5, 2018.
Respondents can also complete the census online at www.agcensus.usda.gov. The questionnaire can be accessed on electronic devices, and can be saved and revisited as the producer's schedule allows. New time-saving features of the online questionnaire include automatically calculating totals, skipping sections that do not pertain to the operation and providing drop-down menus of frequent responses.
The Census of Agriculture, taken once every five years, looks at land use and ownership, operator characteristics, production practices, income and expenditures. For census purposes, a farm is any place from which $1,000 or more of agricultural products were produced and sold, or normally would have been sold, during the census year (2017). Federal law requires all those who receive a Census of Agriculture report form to respond even if they did not operate a farm or ranch in 2017.
For additional information on the Census of Agriculture, visit www.agcensus.usda.gov or call the Agricultural Statistics Hotline at (800) 727-9540.
Publix expanding Georgia cream processing facility
Publix Super Markets is expanding its Atlanta Dairy facility in Gwinnett County, Georgia, according to a joint announcement from Publix, Partnership Gwinnett and the Georgia Department of Economic Development.
The $48.7 million, 41,625-square-foot expansion will include a production area with new processing and filling lines to convert raw cream into finished products. With more than 1,130 locations nationwide, Publix is one of the 10 largest-volume supermarket groups in the country.
Farmers Union: ACA enrollment deadline is Dec. 15
The National Farmers Union reminds dairy farmers Dec. 15 is the deadline for open enrollment for health care coverage under the Affordable Care Act (ACA).
Although there is "room for improvement in the ACA," Wisconsin Farmers Union President Darin Von Ruden called the program a "game-changer" for many farm families. Wisconsin Farmers Union supports a comprehensive single-payer system of health care.
Wisconsin farmer and Wood-Portage-Waupaca County Farmers Union President Alicia Razvi, Stevens Point, noted many dairy farmers are historically under-insured or uninsured.
Tina Hinchley, a dairy farmer from Dane County, said her family was without insurance for over eight years prior to ACA, and were continually denied coverage due to preexisting medical conditions.
Patty and Gary Edelburg and their twins own and operate a 130-cow dairy and 450 acres of corn and alfalfa in central Wisconsin. The Edelburgs get their health insurance through the ACA, and previously were unable to get health insurance. They didn't qualify for Wisconsin's Badger Care, and were denied by traditional private health insurance companies because of preexisting conditions. Purchasing health insurance through the ACA, they pay $542 a month and have a $14,000 deductible for the family of four.
National Farmers Union has created a portal to help provide more information.
PHOTO 1: Patty and Gary Edelburg and their twins own and operate a 130-cow dairy and 450 acres of corn and alfalfa in central Wisconsin. Unable to get healthcare insurance coverage through private companies due to a preexisting condition, they pay $542 a month and have a $14,000 deductible for the family of four under the Affordable Care Act. Photo courtesy of Wisconsin Farmers Union.
MAP: Fifty-four people infected with a strain of salmonella Heidelberg have been reported in 15 states. Map courtesy of Centers for Disease Control and Prevention.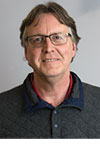 Dave Natzke

Editor
Progressive Dairyman
Before commenting on our articles, please note our Terms for Commenting.