Digest Highlights: Hurricane Irma damage to Florida dairy industry estimated near $12 million. Profitability is mixed in the Northwest. Find a summary of these stories and updates on previous Progressive Dairyman news stories here.
Hurricane Irma: Florida dairy losses mount
A financial assessment of Hurricane Irma's impact on the Florida dairy industry has been set at $11.8 million, according to a summary from the Florida Department of Agriculture and Consumer Services.
Many milk processing plants in Florida shut down operations before, during and after Hurricane Irma. Southeast Milk Inc., the farmer cooperative owned by the dairy farmers in South Florida, lost an estimated $1.9 million in revenue/sales because of dumped milked and milk being sold at lower pay prices in other milk markets. This issue will continue to impact the prices farmers receive for months to come.
Cooling systems and structures offering shade and temperature control for dairy cows were damaged during Hurricane Irma. In addition, most dairy farms lost electric power for several days. In addition to immediate losses, heat-stress related weight and milk production losses over the next four months are expected to result in a total revenue loss of $7.5 million.
Florida is home to over 100 dairies and 125,000 dairy cows, with annual milk sales over $500 million. An estimated 40 dairy farms suffered significant damages to structures, fences and equipment, and have significant amounts of storm debris that must be cleaned up. Preliminary estimates put repairs at:
• $4,000 per farm in debris cleanup and rebuilding fences, for a total cost of $160,000.
• $50,000 per farm in damage to barns, sheds, milk parlors and other infrastructure, for a total cost of $2 million.
• $5,000 per farm in equipment damage, for a total cost of $200,000.
Total crop losses to dairy producers in Florida were estimated at an additional $7.5 million.
Cottonseed: Hurricane Nate impacts Alabama
Yet another hurricane, Nate, resulted in damage to the U.S. cotton crop, primarily in Alabama. But despite all the hurricanes, contracted prices for cottonseed are at 10-year lows, according to Nigel Adcock with Cottonseed LLC, LaCrosse, Wisconsin.
Most recent USDA National Ag Statistics Service estimates put the U.S. cotton harvest at just 17 percent completed as of Oct. 9, resulting in less new-crop cottonseed being available. However, Adcock expected most gins to be running at full schedule this week.
Freight rates are substantially higher than a year ago. The export business remains slow, keeping a lid on any potential price rally.
Margins end September mixed
Nationally, dairy margins have been mixed since the middle of the month, improving in nearby periods while weakening in deferred 2018 months, according to Commodity & Ingredient Hedging LLC. Margins remain above average from a historical perspective through the third quarter of 2018, even though they have been slipping recently.
A slight recovery in milk prices following a steep decline since mid-August allowed nearby margins to improve recently, as feed costs held relatively steady.
Northwest snapshot: dairy margins mostly break-even
Third-quarter 2017 dairy profitability remained mixed across the Northwest, according to the latest Northwest Farm Credit Service dairy market snapshot. Most dairy producers were operating at or around break-even margins.
Northwest FCS' 12-month outlook is for slightly profitable returns as milk prices seasonally recover following lows in September.
Labor is the fastest-growing expense for many dairies. Off-farm competition in labor markets continues to constrain labor supply, and wages have increased accordingly.
Higher labor expense is driving interest in dairy robotics. Several installation projects are underway across the Northwest and on all sizes of dairies.
Instances of rain in Idaho and high temperatures lowered availability of high-quality feed. Record alfalfa exports also worked to tighten supply of dairy-quality hay across the region. Alfalfa prices were running $20 to $50 per ton higher when compared to six months ago.
$20 million corn stover plant planned in Iowa
Stover Ventures LLC selected Osage, Iowa, as the site of its first demonstration plant.
According to the company, the facility will produce a highly digestible feed product from excess corn stover left in the field after harvest. The treated forage can be pelleted, cubed or fed wet and used in dairy and beef cattle rations.
In addition, the process also extracts powerful antioxidants for use in multiple industries including skin care, nutraceuticals, food and beverage ingredients and food and feed industry preservatives.
Construction on the $20 million facility is scheduled to begin in second quarter of 2018, with production starting in early 2019. The plant will be the first of several planned processing facilities.
Stover Ventures was formed in 2015 by Ag Ventures Alliance Cooperative (AgVA) of Mason City and Cellulose Sciences International (CSI) of Madison, Wisconsin.
Progressive Dairyman updates
Updates on articles appearing previously online and in print:
• Environmental advocates seek lawsuit intervention.
Progressive Dairyman previously reported that the Dairy Business Association (DBA) of Wisconsin had filed a lawsuit against the state's Department of Natural Resources (DNR), charging the agency with overreaching its legal authority on key regulations impacting the dairy industry.
Read: Dairy group files lawsuit against Wisconsin Department of Natural Resources
In the lawsuit, filed Aug. 1 in the Wisconsin Circuit Court of Brown County, Green Bay, Wisconsin, DBA alleges DNR has circumvented procedures to establish rules regulating farms for several years. The DBA complaint identified calf hutch/vegetative treatment areas (VTAs) and regulation of runoff of leachate from feed storage areas as examples of rules it says Wisconsin DNR promulgated and implemented without going through proper rulemaking processes.
On Oct. 2, the Midwest Environmental Advocates filed a motion in the same court on behalf of the Clean Water Action Council of Northeast Wisconsin, Milwaukee Riverkeeper and the Wisconsin Wildlife Federation to intervene in the lawsuit. The motion, filed jointly with Clean Wisconsin and the Friends of the Central Sands, contends Wisconsin DNR has clear authority under existing state law to regulate dairy operation runoff to groundwater, streams, lakes and drinking water.
• California Quota Implementation Plan ballots mailed
The California Department of Food and Agriculture (CDFA) mailed 1,054 ballots to the state's dairy producers as voting gets underway on a Quota Implementation Plan (QIP). The deadline to return the ballot is Dec. 4, according to Geoff Vanden Heuvel, Milk Producers Council board member and economics consultant.
The referendum rules require that 51 percent (538) of the eligible voters actually vote. Of the ballots returned, 51 percent of the votes representing 65 percent of the voting milk volume need to vote "yes" for the referendum to pass; or 65 percent of the votes cast representing 51 percent of the voting milk need to vote "yes" for the referendum to pass.
While milk volumes from multiple dairies under the same ownership are combined, those owners receive only one vote. If multiple dairies have different ownership, then each dairy with a different partnership structure has one vote.
The purpose of the referendum is to adopt a means to maintain the California quota program if the state's producers vote to join the Federal Milk Marketing Order (FMMO) system.
A vote on establishment of a California FMMO will take place in the future, after the USDA publishes a final FMMO plan for California.
Dairy producer meetings will be held at three locations to explain the QIP. Meeting dates and locations are:
• Oct. 16, 10 a.m., Stanislaus County Farm Bureau, Modesto
• Nov. 6, 10:30 a.m., Chino Fairgrounds, Chino
• Nov. 7, 10 a.m., Heritage Complex, Tulare
For additional background regarding the QIP, read California stand-alone quota plan sent to ag secretary.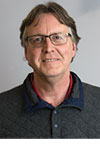 Dave Natzke

Editor
Progressive Dairyman
Before commenting on our articles, please note our Terms for Commenting.