Digest Highlights
Turns out the August ag trade picture wasn't as bad as it originally looked.
Previously, Progressive Dairy reported monthly U.S. agricultural trade estimates, noting a substantial agricultural trade deficit for the month. (Read: Dairy export value at 5-year high, but U.S. ag trade deficit grows.)
On Oct. 10, the USDA notified Progressive Dairy that export and import numbers in the monthly report had been inverted. According to the Economic Research Service, "On Oct. 9th, 2019, the export, import and trade balance figures for August 2019 and the 2019 fiscal and calendar year-to-date figures were corrected. Previously the import and export figures for August 2019 were inverted, which resulted in an error for the fiscal and calendar year-to-date as well for 2019."
As a result of the changes, U.S. agriculture turned in a trade surplus in August. The month's U.S. ag exports were valued at $11.3 billion, while ag imports were estimated at $10.5 billion, resulting in a $813 million trade surplus.
Darigold Inc. launched a new digital magazine to build consumer awareness about environmental progress made by the dairy industry. Called The Daily Churn, the online outreach tool will be directed by Tafline Laylin, formerly a freelance editor and environmental journalist who now serves as Darigold's leader of digital communication and social engagement.
"The Daily Churn is designed to close the gap between public perception and what actually happens on dairy farms, giving credit where it's due in a balanced way," Tafline said. "We understand consumers want to know their food is being produced responsibly."
Readers will be able to learn more about dairy industry advances in waste and water management, greenhouse gas emissions reductions, soil building and the people who make dairy possible.
Headquartered in Seattle, Washington, Darigold is the marketing and processing subsidiary of the Northwest Dairy Association (NDA), which is owned by 420 dairy farm families in Washington, Oregon, Idaho and Montana. Darigold handles approximately 10 billion pounds of milk annually through its 11 milk processing plants, producing a full line of dairy-based products for retail, food service, commodity and specialty markets.
In a move designed to support dairy farmers and improve the region's land and water quality, Turkey Hill Dairy has joined forces with the Maryland & Virginia Milk Producers Cooperative Association and the Alliance for the Chesapeake Bay to form the Turkey Hill Clean Water Partnership (THCWP).
The decision to assist, made by Turkey Hill Dairy's former CEO and current chair, John Cox, has resulted in 150 farmers beginning the process of achieving new conservation standards. Through the private/public partnership, the dairy farmers will receive technical and financial assistance to implement conservation plans and enact best management practices. Once implemented, eligible farmers will receive a milk price premium from Turkey Hill.
The THCWP received funding from the USDA's Natural Resources Conservation Service and the National Fish and Wildlife Foundation. Participating dairy farms in Lancaster County and surrounding central Pennsylvania counties within the Chesapeake Bay Watershed will receive 75% cost-share assistance to implement conservation practices.
The partnership has been designed to be replicated with hopes of demonstrating that leadership within the private sector can accelerate conservation action.
Cox said, "We don't accept it when others say that green projects, products or sustainability has to cost the company," Cox said. "Instead, we seek out initiatives that will be both good for the environment and good for our company."
Maryland & Virginia Milk Producers Cooperative is owned and operated by 1,000 dairy farm families from Pennsylvania to Georgia. Located in Pennsylvania's Lancaster County, Turkey Hill Dairy produces and distributes branded ice cream and refrigerated drinks for the retail, food service and alternative channels. The Alliance for the Chesapeake Bay is a regional nonprofit organization whose mission is to bring together communities, companies and conservationists to improve land and water quality.
The USDA is launching a multiyear study to assess the impact of voluntary conservation practices on water quality in two Lake Champlain Basin watersheds.
The study will examine the Dead Creek Watershed and headwaters of Little Otter Creek, seeking to quantify the outcomes of innovative conservation practices and planning tools used by farmers to improve water quality and conserve natural resources by reducing agricultural sources of phosphorus, nitrogen and sediment in streams.
The total maximum daily load (TMDL) in the Lake Champlain Basin caps the maximum amount of phosphorus allowed to enter the lake and still meet Vermont's water quality standards. A 2007 study conducted for the Lake Champlain Basin Program estimated that about 38% of phosphorus load is from agricultural land.
Funded through USDA's Natural Resources Conservation Service Conservation Effects Assessment Project (CEAP), the Vermont study is a joint effort with the University of Vermont Extension and leverages additional support from Vermont Department of Environmental Conservation, the U.S. Geological Survey (USGS), Vermont Agency of Agriculture and USDA's Agricultural Research Service.
Currently, there are 23 active CEAP projects being conducted throughout the U.S. In addition to the Vermont study, two new projects received funding in California this year.
The West Virginia Department of Agriculture (WVDA) is hosting five regional meetings in early November to gather insights on the regulatory challenges facing the state's dairy industry.
Dairy farmers and the general public are invited to provide comments during the meetings. For a list of meeting dates and locations, click here. For more information or to RSVP, email Rachel Shockey or phone (304) 558-2226.
One regulatory change coming to West Virginia in the new year is oversight of Grade A milk. During the 2019 legislative session, the West Virginia Legislature transferred regulatory oversight of Grade A milk from the Department of Health and Human Resources to the WVDA, effective Jan. 1, 2020. The two agencies have been working together over the past six months to transfer all resources and information over to the WVDA.
Previously, the WVDA only regulated Grade B milk products and managed the state's herd-sharing program, a mechanism by which consumers could own a milk interest in a dairy herd for the purpose of purchasing raw milk.
Milk-based beverages for active kids and ready-to-drink lattes with collagen are among the nine finalists announced in the California Milk Advisory Board's (CMAB) "Real California Milk Accelerator" dairy startup competition.
The competition is designed to inspire innovation and investment in fluid milk products, packaging and capacity within California by connecting manufacturers, producers, investors, ideas and entrepreneurs for high-quality, sustainable dairy beverages.
Innovation consultant VentureFuel Inc. is working with CMAB to find, identify and mentor emerging startups to drive first-to-market innovation for the dairy space. The finalists include:
Bears Nutrition Daily Nutritional Milk Beverage for Active Kids
WheyUp Protein Dairy Beverage with 12 Live and Active Probiotic Cultures and Whey Protein
Good Citizens Ready to Drink Latte with Collagen
Thai Star Brewing Co. Thai Star Iced Tea
Nutraberry Upcycled High Fiber Polyphenol Milk Protein Beverage
NAICHA Milk Tea w/Probiotics and Vitamins
ALLPUR FIZZA Sparkling Dairy Nutrient Refresher
Cheese Yogurt Fermented Dairy Beverage
Stuyt Dairy Dairy-Based Dessert Beverage
The nine innovators will receive up to $25,000 each to develop protocepts while receiving mentorship from marketing, packaging and distribution experts. The final competition will be held Nov. 7, with the grand prize winner receiving up to $250,000 worth of additional support to deliver their new product to market.
Brightmark Energy, a San Francisco-based waste-to-energy development company, is partnering with dairy farms in upstate New York to utilize anaerobic digesters that will convert a total of 225,000 gallons of dairy waste per day from 11,000 cows into biogas and other useful products.
After the planned installation of gas upgrade equipment is completed at the Swiss Valley, Zuber, Boxler and Lake Shore farms, as well as a fifth farm that is expected to be finalized soon, the project is anticipated to generate about 260,000 MMBtu of renewable natural gas each year. The gas processed at each farm will be transported to the Zuber farm, where it will be injected into the Empire interstate gas pipeline.
Previously, the anaerobic digesters on these farms produced electricity that was used both on-site by the farms and transmitted to the local electric grid. However, some of the digesters are more than 10 years old, and they had begun to cost more to maintain and operate than they generated in value.
The New York State Energy Research and Development Authority (NYSERDA) is providing initial project planning funding, and projects may be eligible for additional funding to implement upgrades to the digesters.
This is the third such biogas project announced by Brightmark Energy in 2019, following project acquisitions in Washington and Wisconsin. Brightmark is actively seeking other dairy farmers, wastewater treatment plant operators and feedstock suppliers with an interest in collaborating on biogas projects throughout the U.S.
Bill Rowell, Vermont dairy farmer and past editorial adviser for Progressive Dairy, joined three other dairy farmers as recent inductees into the Vermont Ag Hall of Fame.
Rowell, a dairy farmer and agricultural advocate from Franklin County, farms with his brother's family, Brian, Tammy, Matthew and Megan, at Green Mountain Dairy Farm in Sheldon, Vermont.
Raised on a dairy farm in Albany, Vermont, Rowell has played a leadership role in Vermont agriculture for many years. In 2008, Green Mountain Dairy was named Vermont's Dairy Farm of the Year. Rowell was appointed by Gov. Jim Douglas to serve on Green Mountain Power's Executive Committee for Rural Development and is a founding member and board chair of Vermont Dairy Producer's Alliance. He served as chairman of National Dairy Producer's Organization, was a member of Vermont's Dairy Task Force and was a founding member of Dairy Farmers Working Together.
In an effort to give the general public an opportunity to visit and understand today's farm, Green Mountain Dairy has hosted tours for more than 31,000 visitors from 44 countries over the past 12 years.
Other 2019 Vermont Ag Hall of Fame inductees were:
Joanna Samuelson Lidback, a farmer, agricultural business consultant, 4-H volunteer and family farm advocate. Together with her husband, Adam, she owns The Farm at Wheeler Mountain, a family dairy farm located in Westmore, Vermont.


Marie Audet, a farmer, agricultural advocate and sustainability leader. Marie, her husband, Eugene, and their multigenerational family operate Blue Spruce Farm, Bridport, Vermont.


Jack and Anne Lazor, Butterworks Farm, Westfield, Vermont. The Lazors began farming in 1976. For more than 40 years, they have built a reputation for producing outstanding organic yogurt, stewarding the land and advocating for organic agriculture. Their Butterworks Farm grass-fed yogurt is sold in nearly 80 groceries and co-ops across Vermont and in neighboring states.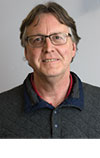 Dave Natzke

Editor
Progressive Dairy