Digest Highlights
With fall district meetings coming up, one question members of the Georgia Milk Producers Inc. are being asked to consider is whether it is time for Federal Milk Marketing Order (FMMO) reform.
According to Farrah Newberry, executive director, Georgia Milk Producers has joined other dairy organizations in the Southeast to form a task force to examine current conditions and identify market functions affecting the dairy supply chain, with a goal of developing consensus-based recommendations that support a viable dairy industry in the region.
The task force has also hired dairy market analyst Matt Gould to examine the industry in the Southeast over the past 20 years and the results of the FMMO reform enacted in 2000.
"While the FMMO does have rules in place that ensure producers are paid in a timely matter, it has not slowed down consolidation of dairy farms, processing plants and cooperatives over the last 20 years," Newbery said in an email letter to Georgia Milk Producers members. "It has also dealt the Southeast a bad hand. We have a rapidly growing market, however, the loss of farms and processing facilities in this region is one of the highest in the nation."
Newberry noted that an American Farm Bureau Federation FMMO Dairy Working Group recently released a final report outlining FMMO reform recommendations.
The Georgia Milk Producers regional annual meetings are scheduled for five locations. Attendance at each meeting is limited to 50 people, and masks, hand sanitizer and social distancing will be utilized for each meeting. Preregistration is required. The meetings will be held on:
Sept. 11, Hillcrest Farm, Dearing
Sept. 14, BriarPatch Farm, Eatonton
Sept. 17, Burke County Extension Office, Waynesboro
Sept. 21, Oasis Coffee House, Montezuma
Oct. 1, The Barnstormer's Grill, Williamson
Dairy Farmers of America (DFA) announced a science-based target to reduce both direct and value chain greenhouse gas (GHG) emissions by 30% by 2030. The reduction target, from a base year of 2018, is validated by the Science Based Targets initiative (SBTi) and is aligned with work of the Innovation Center for U.S. Dairy and its goals for the U.S. dairy industry to become carbon neutral or better by 2050.
"Our dairy farm families have always been great stewards of the land and environmentally focused because it protects the land for future generations," says David Darr, senior vice president and chief strategy and sustainability officer at DFA. "While the entire dairy industry from farm to manufacturer only contributes about 2 percent of total U.S. greenhouse gas emissions, we know it's imperative to keep doing better and making improvements."
To reduce climate impact and reach its target, DFA, its businesses and farm-family owners will work across its supply chain to reduce GHG emissions on farms, in processing plants and on the road. Key strategies to achieve the target include:
Mitigating methane emissions from cows by supporting advances in feed efficiency, herd nutrition and feed additives designed to reduce emissions
Using renewable energy methods, such as solar panels and wind power, on our farms and in our plants
Utilizing anaerobic digesters, which convert manure and food waste to energy, on farms and in plants
Capturing emissions through healthy soil and crops
Creating transportation and hauling efficiencies to reduce emissions
Exploring innovative technologies and solutions to reduce emissions and promote environmental stewardship
In addition to these efforts, DFA is exploring emerging technologies and working with other industry partners, such as Vanguard Renewables, a Massachusetts-based renewable-energy developer, to benefit its 13,000 farm-family owners' operations and reduce GHG emissions.
Earlier this year, DFA released its 2020 social responsibility report, "A Mark of Purpose," which details its overall sustainability strategy and commitment to the planet, its people and communities.
With the application deadline quickly approaching, the USDA's weekly update of direct payments to agricultural producers under the Coronavirus Food Assistance Program (CFAP) did not indicate significant increases in dairy sign-up or payments.
As of Aug. 31, dairy applications processed by USDA Farm Service Agency (FSA) offices stood at 23,599, with direct payments totaling just under $1.715 billion. Applicants and payments were up 353 and about $15 million, respectively, from the week before.
The top states for CFAP dairy payments as of Aug. 31 were:
1. Wisconsin: $335.1 million – 5,942 applicants
2. California: $253.4 million – 959 applicants
3. New York: $162.9 – 2,559 applicants
4. Minnesota: $105.8 million – 2,469 applicants
5. Pennsylvania: $102.2 million – 2,617 applicants
6. Michigan: $90.2 million – 893 applicants
7. Idaho: $71.3 million – 319 applicants
8. Ohio: $52.8 million – 1,030 applicants
9. Iowa: $52.2 million – 987 applicants
10. Texas: $50.6 million – 294 applicants
11. Washington: $47.7 million – 273 applicants
Through Aug. 31, dairy represented about 18% of total CFAP payments. In addition to dairy, payments totaled $4.607 billion to livestock producers, $2.424 billion to producers of non-specialty crops and $479 million to producers of specialty crops. Overall, the USDA FSA had approved about $9.44 billion in payments to more than 576,378 agricultural producers.
The index of Global Dairy Trade (GDT) dairy product prices was down 1% in the latest auction, held Sept. 1.
A price summary of individual product categories follows:
Skim milk powder was up 1.8% to $2,663 per metric ton (MT).
Butter was down 1.2% to $3,334 per MT.
Whole milk powder was down 2% to $2,844 per MT.
Cheddar cheese was down 0.4% to $3,428 per MT.
The next GDT auction is Sept. 15.
The Chesapeake Bay Program reported overall decreases in nitrogen, phosphorus and sediment pollution as the region moves toward total maximum daily load (TMDL) targets established by the EPA in 2010.
According to the report, overall nitrogen decreased 11%, phosphorus decreased 10%, and sediment decreased 4% between 2009-19. These overall decreases are on-track to achieve 39% of nitrogen reductions, 49% of phosphorus reductions and 100% of sediment reductions by 2025.
According to the announcement, decreases in nitrogen and phosphorus were attributed to upgrades to wastewater treatment facilities, and sediment decreases are due primarily to the implementation of best management practices in agriculture.
The estimates are generated by the Chesapeake Bay Watershed model and are derived from land use data, implementation and effectiveness of best management practices, and water-quality monitoring data.
Canada's dairy herd fell by about 1,300 head over the past year, according to data compiled by the USDA and Statistics Canada. As of July 1, 2020, there were 966,800 dairy cows in Canada.
The report also estimated there were 440,800 dairy heifers aged 1 year or older, up 1,600 from a year earlier.
Records indicate Canada's dairy herd fell below 1 million cows in about 2006. The 2020 Canadian total would be equal to the combined dairy herds of New York, Indiana and Kansas in the U.S.
Previously, the USDA National Ag Statistics Service estimated the number of dairy cows calving in the past year in the U.S. at 9.35 million head, up about 50,000 from July 1, 2019. Dairy replacement heifers weighing more than 500 pounds were estimated at 4.1 million, unchanged from a year earlier.
In an article appearing in the Journal of Dairy Science, scientists from North Carolina State University and Cornell University studied key contributors to increasing milk consumption among children. Milk consumption among children has been declining for decades, so understanding and fulfilling the needs of children is crucial to reverse the decline. Factors evaluated in the study included food trends, nutritional and school meal program requirements, children's perceptions and preferences, and environmental influences.
The California Milk Processor Board (CMPB) and the California Milk Advisory Board (CMAB) announced a partnership with Feeding America to help provide 1 million meals and 1 million servings of milk to California families.
The #FoodForThought campaign highlights acts of kindness while inspiring other to give back to their community. Between Aug. 24-Sept. 30, each Instagram post shared and engaged mentioning "@gotmilk" on Instagram will help contribute meals towards the goal.
The #FoodForThought donations will be coordinated by Feeding America to 17 of its member food banks and their network of feeding programs in California.
Progressive Dairy frequently provides updates on COVID-19 news and resources on a special webpage.
News posted on Sept. 1 covers information on extensions to waivers allowed by USDA to those delivering free meals to kids and U.S. Immigration and Customs Enforcement Form I-9 compliance flexibility. National Milk Producers Foundation's Clay Detlefsen discusses a return to "normalcy" by the U.S. food supply chain in a Dairy Defined podcast. The 2021 Western Dairy Management Conference has been rescheduled, and the 2021 Pennsylvania Farm Show is to be virtual.
There's also archived information on event changes and cancellations; a list of recent dairy organization podcasts related to COVID-19; a comprehensive list of other state, regional and national resources; and helpful articles previously appearing on the Progressive Dairy website.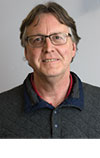 Dave Natzke

Editor
Progressive Dairy