Digest Highlights
The 12-year-long saga of the DairyAmerica milk powder lawsuit is finally coming to a close with the distribution of $26 million in settlement agreement payments to about 26,000 U.S. dairy farmers. The payments were mailed Jan. 15, 2021, and will be void after April 15, 2021, according to an announcement posted on the settlement agreement administrator website.
A $40 million settlement agreement was approved in May 2019, of which about $14 million was designated for attorneys and the claims administrator. However, an appeal sent the agreement back to court before funds could be distributed to dairy farmers. That appeal was dismissed in June 2020, opening the door to payment distribution.
Approximately 25,707 dairy farmers had returned claim forms by the January 2019 deadline. While the claims on the remaining funds average about $1,000 per dairy, the actual payment to each individual dairy will be distributed on a pro rata basis. Payments are calculated based on the producers' Grade A milk marketings that were pooled on Federal Milk Marketing Orders (FMMOs) during the period Jan. 1, 2002, to April 30, 2007, divided by the total FMMO milk volume pooled during the same period.
The class action lawsuit was originally filed in 2009. It stemmed from the misreporting of nonfat dry milk (NFDM) prices by DairyAmerica to the USDA's National Ag Statistics Service (NASS) from April 2006 to April 2007. Because the NASS prices were used to establish FMMO prices for milk in Class II, Class IV and, in some instances, Class I milk, the reporting of lower NFDM prices directly resulted in lower minimum milk prices paid to dairy farmers.
in June 2007, the USDA concluded the reporting errors reduced dairy farmer income by about $50 million. Plaintiffs in the case calculated the damages at about $83 million. They charged the underreporting of prices was systematic and further alleged DairyAmerica and its members profited by depressing the price of NDFM. It also alleged that California Dairies Inc. (CDI), as a shareholder in DairyAmerica, was liable for the misreporting.
In the settlement agreement, DairyAmerica and CDI acknowledged the erroneous reporting, but admitted no intentional wrongdoing. The USDA had immunity in the lawsuit.
The index of Global Dairy Trade (GDT) dairy product prices rose 4.8% in the latest auction, held Jan. 19. A price summary of individual product categories follows:
Skim milk powder was up 7% to $3,243 per metric ton (MT).
Butter was up 4.6% to $4,735 per MT.
Whole milk powder was up 2.2% to $3,380 per MT.
Cheddar cheese was down 0.3% to $4,082 per MT.
The next GDT auction is Feb. 2.
The USDA approved contracts for the fifth round of the Farmers to Families Food Box program. The contracts cover deliveries through April.
On Jan. 4, the USDA had announced it would purchase an additional $1.5 billion worth of food for nationwide distribution through the program. The additional funding for the program was included in the COVID-19 relief package signed into law on Dec. 27, 2020.
In this fifth round of purchases, USDA will again purchase combination boxes to ensure all involved recipient organizations have access to fresh produce, dairy products, fluid milk and meat products. In the announcement, USDA said other hard, semifirm or semisoft cheeses were acceptable in addition to cheddar and other cheeses specified in the solicitation.
However, expectations of cheese purchases have been reduced since the announcement. In a monthly dairy outlook webinar on Jan. 19, Lucas Fuess, director of Dairy Market Intelligence with HighGround Dairy brokerage firm, said expectations for cheese purchases in the fifth round of the program had been lowered to about 40 million pounds over the 14-week delivery period.
In the week following the original announcement, Chicago Mercantile Exchange (CME) cash cheddar block cheese prices rose from $1.6175 to $1.9575 per pound; cheddar barrels rose from $1.4825 to $1.6525 per pound. As of Jan. 19, block and barrel prices had taken a step back to $1.80 and $1.56 per pound, respectively.
Dairy producers who also insure livestock under the USDA Risk Management Agency (RMA) Livestock Risk Protection (LRP) insurance plan now have improved coverage options, according to Martin Barbre, RMA Administrator.
Effective Jan. 20, for crop year 2021 and succeeding crop years, the changes include:
Increasing livestock head limits for feeder and fed cattle to 6,000 head per endorsement/12,000 head annually and swine to 40,000 head per endorsement/150,000 head annually
Modifying the requirement to own insured livestock until the last 60 days of the endorsement
Increasing the endorsement lengths for swine up to 52 weeks
Creating new feeder cattle and swine types to allow for unborn livestock to be insured
For more information, visit the RMA LRP website.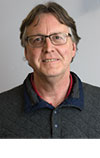 Dave Natzke

Editor
Progressive Dairy