Digest Highlights: The National Milk Producers Federation board voted to extend the CWT export assistance program for three years. Wisconsin leaders are forming a dairy task force to identify and address industry challenges. Find these and other news summaries affecting dairy farmers here.
NMPF board renews Cooperatives Working Together program for three years
The National Milk Producers Federation (NMPF) board voted to extend funding for the 16-year-old Cooperatives Working Together (CWT) program through 2021.
Developed and managed by NMPF, CWT is a voluntary membership program funded by contributions from NMPF's member cooperatives and more than 100 individual farmers at a rate of 4 cents per hundredweight of milk marketed. The program assists CWT-member cooperatives in exporting dairy products. Export assistance funding requests are evaluated under a bidding process, and financial assistance is provided only after a sale is completed.
Through the first five months of 2018, CWT has facilitated the sale of 56 million pounds of dairy products, representing the equivalent of 648 million pounds of milk. Since the export assistance program's inception in 2003, it has helped members sell 887 million pounds of dairy products, the equivalent of more than 11.1 billion pounds of milk.
CWT's three-year extension comes at a time of growing U.S. milk production, weak global dairy prices and increased worldwide competition. CWT is the only program of its kind that enables farmers to fund a private enterprise that increases the competitiveness of U.S. dairy exports.
Partnership to produce fairlife milk in Canada
The ongoing border battle between the U.S. and Canada over dairy trade isn't standing in the way of a joint venture to process and market a premium branded milk in Canada.
Coca-Cola Canada and fairlife LLC announced plans to build a production facility in Peterborough, Ontario. Coca-Cola Canada will invest $85 million ($ Canada, or $65.7 million U.S. dollars) in the facility, scheduled to start operations in the first quarter of 2020.
Coca-Cola Canada has been working with Dairy Farmers of Ontario (DFO), which will supply milk for the facility.
"Introducing fairlife to the Canadian market presents a great opportunity to showcase Ontario dairy farmers' high-quality milk and animal care practices, which pair well with the premium standards and passion for quality fairlife is known for," says Graham Lloyd, DFO's general manager and chief executive officer. "This new initiative will provide significant economic benefits for farmers and the Peterborough community, further showing Canada's dairy system continues to contribute to the Canadian economy by attracting millions of dollars in processor investments and offering continued and stable growth."
Coca-Cola Canada's new plant will produce fairlife ultrafiltered (UF) milk in fat-free, 2 percent white and chocolate, and whole milk varieties in 1.5 liter bottles, and 2 percent white and chocolate in 240 milliliter bottles. Both will come in polyethylene terephthalate (PET) bottles.
The fairlife UF milk has 50 percent more protein and 50 percent less sugar than traditional milk and is lactose-free. Canada will become the first international market for fairlife, founded by dairy farmers Mike and Sue McCloskey in 2012 as a joint venture between The Coca-Cola Company and Select Milk Producers.
"It's really a tremendous opportunity for us to launch fairlife in the Canadian market and introduce Canadians to the fairlife way of living that so many people in the States have discovered and embraced," said Sue McCloskey. "We're really excited to get this process started to bring fairlife to Canada and over the next two years, get the plant up and running."
Wisconsin to create 'Dairy Task Force 2.0'
Wisconsin Gov. Scott Walker announced that the Wisconsin Department of Agriculture, Trade and Consumer Protection (DATCP) and the University of Wisconsin System (UW System) will create a "Wisconsin Dairy Task Force 2.0" in an effort maintain a viable and profitable dairy industry in the state.
Walker directed DATCP Secretary Sheila Harsdorf and UW System President Ray Cross to appoint the task force.
"We need to work together to develop a strategy to maintain our state's legacy as the dairy state," said Walker. "Dairy farmers are facing challenges due to an extended period of low milk prices and market uncertainty. By creating this task force, industry experts can work together to create real solutions that can help our farmers, processors and allied organizations, and to ensure that our dairy industry is not only our past, but our future."
The task force will be chaired by Mark Stephenson, director of dairy policy analysis at UW – Madison.
"The Wisconsin dairy industry feels as though it is at another turning point, like the one faced in the 1980s – different reasons, but significant challenges and new opportunities," said Stephenson. "We need to be sure that we chart our direction to change what we can and accommodate what we can't. The agronomic resources of the state have always been ideally suited to milk production and that is a foundation from which we can build a vibrant future."
"I look forward to partnering with the UW System to create a Wisconsin Dairy Task Force 2.0 and working with farmers, processors, industry organizations and others to address the challenges facing the dairy industry," said Harsdorf.
"The university plays a critical role in the development and growth of Wisconsin's dairy industry, both as a source of research and as a partner for our farmers," added Cross. "This task force is an opportunity for the UW System, the state and the industry to find new ways to advance Wisconsin's leadership role as the dairy state."
In 1985, the UW System and DATCP appointed a Wisconsin Dairy Task Force comprised of 31 individuals including dairy farmers, milk processors and allied organizations. The task force met numerous times over the course of 14 months, and at its conclusion, unanimously approved an 82-page report that included findings and 75 recommendations for the industry. Many of the recommendations were implemented.
Global Dairy Trade index dips
Overall Global Dairy Trade (GDT) dairy product prices were unable to keep traction, dipping 1.3 percent during the auction held June 5.
Prices were lower for most products offered: cheddar cheese [down 3.6 percent, to $3,998 per metric ton (MT)]; butter [down 3.5 percent, to $5,581 per MT]; and whole milk powder [down 1.1 percent, to $3,205 per MT]. The skim milk powder price was up 0.3 percent, to $2,051 per MT.
The next GDT auction is June 19.
Chobani providing dairy scholarships at Cornell
New York students interested in dairy farming careers will get a boost thanks to a new scholarship program from the Chobani Foundation and Cornell University's College of Agriculture and Life Sciences (CALS).
The Chobani Scholars program, announced June 5, will support eight New York students with a family connection to dairy farming and who plan to pursue careers in the industry. The Chobani Foundation, headquartered in Norwich, New York, is committing $160,000 to CALS to encourage the next generation of American dairy farmers.
Cornell students in the department of animal science with a concentration in dairy management will be eligible for eight scholarships of $20,000 each. Preference will be given to students from counties near Chobani's upstate New York home: Chenango, Delaware, Madison and Otsego. The first cohort will be awarded scholarships by fall 2019. Chobani scholars will also have the opportunity to intern with the company during their college career.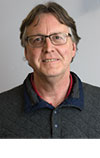 Dave Natzke

Editor
Progressive Dairyman