Digest Highlights
The farm families of St. Albans Cooperative Creamery overwhelmingly approved a merger with Dairy Farmers of America (DFA), effective Aug. 1.
About 108 of the St. Alban's 307 voting members voted on July 29. According to published reports, the result was 99-9 in favor of the merger.
St. Albans, founded in 1919, has members in Vermont, New York and New Hampshire, with an annual member milk volume of 1.2 billion pounds. Latest industry statistics put it just outside the top 20 largest dairy cooperatives in the U.S.
As part of the merger, McDermotts, a hauling company owned by St. Albans, the St. Albans Cooperative Store and St. Albans Cooperative Creamery Plant will become wholly owned subsidiaries of DFA. In addition, the St. Albans Cooperative board of directors will continue to represent dairy farmers' interests as part of DFA's Northeast Area Council.
St. Albans has been a member of DFA since 2003, and the cooperatives had already worked closely on milk marketing logistics, industry and legislative issues. With the merger, St. Albans members become full DFA members and join about 2,500 member dairy farms in DFA's Northeast Area who produce about 7.7 billion pounds of milk annually. The co-op's marketing agreement with producers remains in play, and any producers who do not wish to join DFA would have to submit letters of intent to withdraw from the co-op, according to sources.
In late June, St. Albans' board of directors voted unanimously to recommend the merger. The merger recommendation followed a lengthy period in which co-op leaders sought to find a path forward for the century-old dairy co-op in a challenging economic environment that includes declining fluid milk consumption, according to Harold J. Howrigan Jr., chair of the St. Albans board and a dairy farmer from Sheldon, Vermont.
Read also: St. Albans Cooperative Creamery members to vote on merger with DFA
The USDA's Farm Service Agency (FSA) updated Dairy Margin Coverage (DMC) program participation on July 29, noting year-to-date indemnity payments to dairy operations enrolling in the program for 2019 had surpassed $158 million.
DMC program participation is updated weekly, providing information on the number of operations enrolled, milk production history covered and indemnity payments.
As of July 29, 14,353 dairy operations had signed up for the new program, about 53% of 26,832 dairy operations with established milk production history and about 42% of all dairy operations commercially licensed to sell milk.
DMC provides coverage retroactive to Jan. 1, 2019, with applicable payments distributed to eligible dairy farmers shortly after they enroll. As of July 29, the USDA's FSA had begun paying approximately $158.2 million to producers for milk production insured from January through May 2019.
June 2019 DMC margin and indemnity calculations will be available with USDA's monthly Ag Prices report, to be released on July 31. Check Progressive Dairy's website for an update.
Wisconsin continues to lead all states in terms of both DMC enrollment and indemnity payments, with 4,376 dairy farmers enrolled as of July 29 and receiving $43.7 million in indemnity payments. Among other major dairy states, Minnesota (1,595 operations enrolled) and New York (1,517) each received $15 million. In Pennsylvania, 1,258 producers enrolled, sharing about $12 million. In California, 411 dairy operations received a total of $8.9 million.
Authorized by the 2018 Farm Bill, DMC replaces the Margin Protection Program for Dairy (MPP-Dairy). The program offers protection to dairy producers when the difference between the all-milk price and the average feed cost (the margin) falls below a certain dollar amount selected by the producer.
Sign-up for the program began closes Sept. 20, 2019, at local USDA FSA offices. Producers may enroll for one year (2019) or for the full five-year length (2019-23) of the program at a reduced premium rate.
In addition to direct payments to farmers, two other pieces of the USDA's Trade Mitigation Program (TMP) are aimed at offsetting negative financial impacts of ongoing trade and tariff wars.
In the largest component of the TMP, the period for farmers to sign up for Market Facilitation Program (MFP) payments is underway at local USDA Farm Service Agency (FSA) offices. Sign-up began July 29 and runs through Dec. 6, 2019.
In the initial payment, scheduled for mid- to late August, dairy producers will receive 10 cents per hundredweight (cwt) on their annual milk production history. If warranted, second and third payments of 5 cents per cwt will be paid in November 2019 and January 2020, respectively.
To be eligible for the dairy payment, producers must have been operating on June 1, 2019.
Read also: Dairy farmers to receive 20 cents per cwt under Market Facilitation Program
Under a second piece of the initiative, the USDA's Ag Marketing Service (AMS) will purchase $1.4 billion in commodities through the Food Purchase and Distribution Program. Of that total, about $68 million will be dairy products and about $151 billion will be used for beef products. AMS will buy affected products in four phases, starting after Oct. 1, 2019, with deliveries beginning in January 2020.
The products will be distributed to states for use in the network of food banks and food pantries that participate in The Emergency Feeding Assistance Program (TEFAP), elderly feeding programs such as the Commodity Supplemental Foods Program (CSFP) and tribes that operate the Food Distribution Program on Indian Reservations (FDPIR). These outlets are in addition to child nutrition programs such as the National School Lunch Program, which may also benefit from these purchases.
Under a final piece of the program, the U.S. Dairy Export Council (USDEC) will receive another $2.5 million to help develop new export markets. USDEC is one of about 50 organizations receiving a total of $100 million under the Agricultural Trade Promotion (ATP) program. USDEC previously received $5.3 million under the first round of the program, announced last January.
California Dairies Inc. (CDI), the largest dairy cooperative in California, named Brad Anderson as its next president and CEO, effective Jan. 1, 2020. He currently serves as the cooperative's chief operating officer.
Anderson, will succeed Andrei Mikhalevsky, who has served as president and CEO since 2012. Mikhalevsky announced his retirement from CDI at the end of 2019.
Since joining the organization last September, Anderson aided CDI's transition into the California Federal Milk Marketing Order, led integration of CDI's newly acquired Turlock North milk powder facility and created a cross-functional team to lead innovation and growth-focused capital investments.
Anderson brings 28 years of experience in the food and beverage industry to this position. Prior to joining CDI, Anderson was senior vice president and chief sales officer at Dean Foods, and held positions at Sara Lee Corporation, Pepsi Bottling Group and Earthgrains Company.
CDI is the largest member-owned milk marketing and processing cooperative in California, producing 40% of the state's milk. Co-owned by nearly 400 dairy producers who ship 16 billion pounds of milk annually, CDI manufactures butter, fluid milk products and milk powders.
Read also: DFA, California Dairies form marketing agency in common
The USDA revised its April 2019 fluid milk sales estimate, boosting numbers for virtually all categories.
Total April sales of packaged conventional and organic fluid milk were raised about 82 million pounds from the previous report. At 3.8 billion pounds, overall April 2019 sales were down 1% compared to a year earlier. January-April 2019 sales were estimated at 15.6 billion pounds, down 2%.
April sales of conventional products totaled 3.63 billion pounds, down 0.4% from the previous year. Year-to-date sales totaled 14.8 billion pounds, down 1.8%.
Sales of organic products, at 188 million pounds, were down 11% from a year earlier. Year to date, organic sales totaled 819 million pounds, down 6.1%. Organic products represented about 5.3% year to date.
Six public hearings are scheduled around the Wisconsin to explain proposed changes to the state's livestock facility siting rule. The administrative rule, formally referred to as ATCP 51, sets standards and procedures that local governments must follow if they require permits for new or expanding livestock operations.
The dates and locations of the hearings are: Aug. 15, Oshkosh; Aug. 19, Eau Claire; Aug. 20, Wausau; Aug. 22, Madison; Sept. 4, Onalaska; and Sept. 5, Spooner. Each location will feature two sessions, 1-4 p.m. and 5-8 p.m. DATCP staff will present information about the proposed changes and then allow most of the time for public comments.
Public comments are also being sought on the proposal. Public comments on the proposal will also be accepted through Sept. 13.
A final draft must be approved by the board of the Wisconsin Department of Agriculture, Trade and Consumer Protection (DATCP) before sending it to the state Legislature.
For more information on the hearings and how to submit comments, click here.
Southern California Gas Co. and Calgren Dairy Fuels announced the completion of Calgren's dairy renewable natural gas facility at Pixley, California. The project collects manure from four local dairy farms and processes it in an anerobic digestor.
Calgren plans to partner with eight additional dairy farms by the end of 2019, which will make the facility the largest dairy biogas project in the nation. This facility will eventually capture methane produced from the manure of more than 75,000 cows, preventing about 130,000 tons of greenhouse gas from entering the atmosphere each year, the equivalent of taking more than 25,000 passenger cars off the road for a year.
Methane emissions are captured and converted, producing pipeline quality renewable natural gas (RNG) for vehicle use.
At a ceremony marking the completion of the project, SoCalGas presented Calgren with a $5 million incentive check authorized by the California Public Utilities Commission (CPUC) to support the development of renewable energy projects.
The dairy digesters in the Calgren project and others like it are also partly funded under California's Dairy Digester Research and Development Program, which aims to reduce greenhouse gas emissions from manure generated at state dairy farms. The state currently has about 30 operational dairy RNG projects and 50 more in various stages of development that will result in more than 50 million metric tons of greenhouse gas reduction (CO2e) over the next 20 years, according to the industry group Dairy Cares. Experts estimate as many as 120 projects could be funded and operating in the next five years.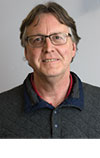 Dave Natzke

Editor
Progressive Dairy