Digest Highlights
Farm loan interest rates continue to inch higher, based on quarterly surveys of agricultural lenders in several Federal Reserve Bank districts. Regional averages for interest rates charged for a variety of variable- and fixed-rate loans are summarized in Table 1.
By district:
Even though interest rates are moving higher, they remain below historical averages, according to Ty Kreitman, assistant economist with the Kansas City district. While interest rates on variable operating loans have increased nearly 100 basis points since 2014, rates decreased nearly 300 basis points from 2006 to 2014.
Meeting on Nov. 8, the Federal Reserve's Open Market Committee voted to leave federal fund interest rates unchanged. The committee said the U.S. labor market has continued to strengthen and that economic activity has been rising at a strong rate. Household spending has continued to grow strongly, while growth of business fixed investment has moderated from its rapid pace earlier in the year. On a 12-month basis, both overall inflation and inflation for items other than food and energy remained near 2 percent.
October 2018 U.S. farm wages were up 8 percent compared to a year earlier, according to the USDA's latest Farm Labor report. Farm operators paid their hired workers an average of $14.47 per hour during the October 2018 reference week (Oct. 7-13). By category:
Field workers received an average of $13.74 per hour, an increase of 7 percent.
Livestock workers earned $13.38 per hour, up 9 percent.
The field and livestock worker combined wage rate, at $13.64 per hour, was up 8 percent.
In the continental U.S., highest livestock worker wages during October 2018 were in Pacific (Oregon and Washington) and Lake (Michigan, Minnesota and Wisconsin) states, at $14.58 and $14.39 per hour, respectively. California livestock workers received an average of $14.25 per hour.
Lowest livestock worker wages were in Delta (Arkansas, Louisiana and Mississippi) and Appalachian II (Kentucky, Tennessee and West Virginia) regions, at $11.46 and $11.84 per hour, respectively. Florida livestock workers received an average of $11.60 per hour.
The quarterly USDA survey analyzes workers numbers and wages in January, April, July and October. October 2018 average wages were up about 1.3 percent from July 2018.
The 2018 all hired worker annual average wage rate was $14.17 per hour, up 6 percent from the 2017 annual average wage. The 2018 field worker annual average wage rate was $13.32 per hour, up 6 percent from the 2017 annual average. The 2018 annual average combined wage for field and livestock workers was $13.25, up 6 percent from the 2017 annual average of $12.47 per hour.
All wage rates are calculated based on total wages paid and total hours worked during the survey week. Wages paid other than hourly (bi-weekly, monthly, etc.), as well as piece-rate wages, are converted to an hourly basis. Benefits, such as cash bonuses, housing or meals, are not included in wage calculations.
September 2018 sales of fluid milk faltered badly, according to a monthly summary from USDA's Dairy Market News.
At just under 3.8 billion pounds, September 2018 sales of packaged conventional and organic fluid milk were down 5.6 percent compared to the same month a year earlier. Sales of conventional products totaled 3.6 billion pounds, down 5.9 percent from the previous year. Sales of organic products, at 206 million pounds, were down 1.2 percent.
In the conventional category, only flavored whole milk sales were up compared to a year earlier. On the organic side, September 2018 sales of whole and reduced fat (2 percent) milk were higher than the same month a year earlier.
Through the first nine months of the year, U.S. fluid milk sales totaled about 34.8 billion pounds, down 2.5 percent compared to the same period a year earlier. Year-to-date 2018 sales of conventional products were down 2.6 percent; sales of organic products, at 1.9 billion pounds, were up 0.3 percent.
Organic represents about 5.5 percent of total sales for the year.
The U.S. figures represent consumption of fluid milk products in federal milk order marketing areas and California, which account for approximately 92 percent of total fluid milk sales in the U.S. Sales outlets include food stores, convenience stores, warehouse stores/wholesale clubs, nonfood stores, schools, the food service industry and home delivery.
Global Dairy Trade prices down 3.5 percent
The index of Global Dairy Trade (GDT) dairy product prices was down 3.5 percent during the auction held Nov. 20. With the exception of cheddar cheese, prices for most major product categories were lower:
• skim milk powder was down 1.6 percent, to $1,965 per metric ton (MT).
• butter was down 9.6 percent, to $3,637 per MT.
• whole milk powder was down 1.8 percent, to $2,599 per MT.
• cheddar cheese price was up 0.2 percent, to $3,252 per MT.
The next GDT auction is Dec. 4.
A new University of Wisconsin – Madison program that provides free tuition for students from low- and moderate-income households comes at a good time for families struggling with the consequences of a depressed farm economy.
"It's a game changer for rural families," said Ted Halbach, who oversees undergraduate recruiting for the UW – Madison's dairy science department. "For a student who has the academic ability to come to UW – Madison but couldn't do it for financial reasons, this takes that barrier away."
Bucky's Tuition Promise guarantees scholarships and grants to pay for tuition and fees for any student whose family's adjusted gross income is $56,000 or less. Assets are not considered when funds are awarded, making the program attractive for the rather atypical characteristics of a farm family's finances, said UW – Madison dairy science department Chair Kent Weigel.
"It's also important that the funding continues for four years even if the family's income goes up after the student starts school," he added. That matters because farm incomes can swing widely from one year to the next because of fluctuations in milk or feed prices, weather and many other factors.
Separate application for Bucky's Tuition Promise is not necessary. However, students intending to begin school next fall must submit their Free Application for Federal Student Aid (FAFSA), by Dec. 1, 2018, to be eligible. Those who miss that deadline could still be considered if funds are still available, but there's no guarantee.
Details on the program can be found on the UW – Madison website by typing "Bucky's Tuition Promise" in the search box.
Dairy Farmers of America (DFA) opened the doors of "The Creamery," a new retail store, full-service café and interactive experience at Beaver, Utah, on Nov. 17.
The 11,250-square-foot store, located midway between Las Vegas, Nevada, and Salt Lake City, Utah, is more than four times the size of the original store it replaced. It features expanded retail space, greater product selection and an interactive, educational experience about dairy. The store offers a variety of dairy products, including cheese curds, handcrafted cheeses, ice cream and branded merchandise. It also features a full-service café serving breakfast and lunch. Menu items will include fresh-made sandwiches and other dairy-based selections showcasing cheeses made at the adjacent DFA Beaver City plant.
"The Creamery is filled with unique storylines from its heritage in cheesemaking to its all-new dairy experience attraction, but what really sets it apart is The Creamery is a farm-to-table concept owned by hardworking family dairy farms," said Dennis Rodenbaugh, senior vice president and chief operating officer of DFA's Western Fluid Group. "Our hope is that visitors leave The Creamery with new family memories and traditions, a deep appreciation for the dairy they consume and stories and history about these family farms."
The Utah Department of Transportation reports nearly 17,000 vehicles travel past The Creamery during business hours daily. The Creamery's easy-to-access parking lot was designed to accommodate passenger cars, large tour buses, RVs and trucks.
An online marketplace has also been launched, giving website visitors access to a variety of dairy products and gift boxes. Shipping is available.
The U.S. dairy industry will benefit from the yet-to-be-ratified U.S.-Mexico-Canada Agreement (USMCA), but remaining tariffs and policies could negate some of those gains, according to Michael Dykes, president and CEO of the International Dairy Foods Association (IDFA). His comments were presented Nov. 15, during a two-day International Trade Commission hearing to investigate the likely impact of the agreement.
Dykes called Mexico "an indispensable partner" for dairy trade, accounting for $1.3 billion in U.S. dairy product exports, one quarter of total U.S. sales in 2017. He said the trade agreement preserves duty-free market access to Mexico and contains geographical indications (GI) provisions to protect the use of some – but not all – common food names by U.S. cheesemakers. In addition, Mexico's tariffs on U.S. cheese – in retaliation to U.S. steel and aluminum import tariffs – remain, resulting in sales declines of 10 percent in July, August and September.
Turning to Canada, Dykes said the agreement appears to have addressed Canadian Class 6 and Class 7 policy measures, but cautioned that the corrections need to be monitored and enforced. Although the new agreement will eliminate the Class 6 and 7 programs, Canadian processors will still be able to use a "make allowance" formula that is nearly double the U.S. version, Dykes said. This formula will allow large processor margins that will drive expansion and provide Canadian dairy-protein processors a competitive advantage over U.S. companies. The new agreement also calls for duty-free quotas for the majority of U.S. dairy products, but Dykes warned that the Canadian dairy industry could find ways not to fill the quotas.
The U.S. Food and Drug Administration (FDA) extended the period it will accept comments regarding plant-based, imitation dairy product labels. The deadline, originally set for Nov. 27, is extended until Jan. 25, 2019.
The head of the National Milk Producers Federation (NMPF) welcomed the extension.
"This extension will allow the dairy community, as well as health professionals, to fully explain why consumers deserve accurate and honest information about their food options," said Jim Mulhern, president and CEO of NMPF, which has long urged FDA to enforce existing rules on what should and shouldn't properly be called "milk."
A survey conducted by the research firm IPSOS, commissioned by Dairy Management Inc., found that misperceptions were common regarding the nutritional value of true milk versus imitators that are industrially produced by mixing water with small amounts of a plant-based product – along with various whiteners, stabilizers, emulsifiers and other chemical ingredients. For example:
• 73 percent of consumers believed that almond-based drinks had as much or more protein per serving than milk, even though milk has eight times as much protein.
• 53 percent said they believed that plant-based food manufacturers labeled their products "milk" because their nutritional value is similar, which is incorrect.
Even research funded by plant-drink processors shows confusion, according to NMPF. A study from the International Food Information Council Foundation revealed one-quarter of consumers of coconut, soy and almond beverages either thought that or weren't sure whether those drinks contained milk.
NMPF has prepared a brief video presentation that explains how to submit comments to FDA. See other details and steps to submit comments here.
Heads of the USDA and FDA say their agencies have created the regulatory framework to jointly oversee production of cell-cultured food products derived from livestock and poultry.
Technical details of the framework are still being defined, but in a joint press release, U.S. Ag Secretary Sonny Perdue and FDA Commissioner Scott Gottlieb said FDA will oversee cell collection, cell banks and cell growth and differentiation. A transition from FDA to USDA oversight will occur during the cell harvest stage. USDA will then oversee the production and labeling of food products derived from the cells of livestock and poultry.
Last month, the USDA and FDA held a public meeting to discuss the use of livestock and poultry cell lines to develop cell-cultured food products. A public comment period has been extended and will remain open through Dec. 26, 2018.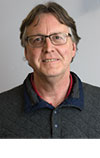 Dave Natzke

Editor
Progressive Dairyman