Digest Highlights
The USDA's Farm Service Agency (FSA) distributed another $102 million to dairy farmer participants in the Dairy Margin Coverage (DMC) program in early June, covering indemnity payments on April milk marketings. Through June 7, DMC indemnity payments for the first for months of 2021 have now hit $446.1 million.
The April DMC milk income over feed cost margin was $6.94 per hundredweight (cwt), triggering indemnity payments on Tier I and Tier II milk insured at $7 per cwt and above. (Read: DMC indemnity payments: April feed costs eat into milk price gain.)
Through June 7, dairy producers in Wisconsin led all states in total payments, receiving $100 million. Rounding out the top five states for January-April indemnity payments were: California ($42.3 million), New York ($41.8 million), Minnesota ($38.4 million) and Pennsylvania ($32.5 million). State-by-state enrollment and payment information is availablehere.
All 2021 DMC indemnity payments are subject to a 5.7% sequestration deduction.
Milk and feed price factors used to calculate May 2021 DMC margin and potential indemnity payments will be released on June 30.
Cacique LLC broke ground on an $88 million dairy processing facility in Amarillo, Texas. The new 200,000-square-foot facility, expected to be operational in the fall of 2022, will be equipped to handle dairy processing, including production of the company's authentic Mexican-style cheeses, cremas and yogurts. It expects to create approximately 200 new full-time jobs.
The Amarillo dairy processing facility comes on the heels of an investment by Boston-based investment manager The Baupost Group LLC. The project benefits from receiving a Texas Enterprise Fund (TEF) grant, and the Amarillo Economic Development Corporation (AEDC) and the city council of Amarillo recently approved an incentive package for the expansion project.
Headquartered in Monrovia, California, Cacique operates a dairy processing plant in City of Industry, California; a meat processing plant in Cedar City, Utah; and a salsa processing plant in Gilbert, Arizona.
U.S. Drought Monitor maps indicate little improvement in moisture conditions across major dairy and hay-producing regions. As of June 1, an estimated 51% of U.S. dairy cows are within areas experiencing drought (Figure 1), a 1% improvement over early May.
About 31% of U.S. hay-producing acreage was considered under drought conditions, unchanged from a month earlier. The area of drought-impacted alfalfa acreage improved 2% during the month to 53% and tracks closely with major dairy areas of the country.
Eastern New Mexico and western Montana received some precipitation to allow for some improvements to their drought status. While moisture conditions also improved somewhat in Oklahoma, western Kansas, western Nebraska and eastern Colorado, new drought areas emerged in several Mid-Atlantic states.
Not all the moisture relief news was great. The Texas A&M AgriLife Extension Service reported areas of eastern Texas lost much of the first cutting of dry hay due to excessive rain. Heaviest rain amounts fell in the south and east, with reports of 10-12 inches in some areas causing some flooding concerns. Other regions also received rain ranging mostly from 2 to 6 inches.
Agricultural producers who have coverage under most crop insurance policies are eligible for a premium benefit from the USDA if they planted cover crops during this crop year. The Pandemic Cover Crop Program (PCCP) is offered nationally by USDA's Risk Management Agency (RMA). The premium support is $5 per acre, but no more than the full premium owed.
All cover crops reportable to FSA are eligible and include cereals and other grasses, legumes, brassicas and other non-legume broadleaves, and mixtures of two or more cover crop species planted at the same time.
To receive the benefit for this program, producers must file a report of acreage form (FSA-578) for cover crops with USDA's FSA by June 15. To file the form, producers must contact and make an appointment with their local USDA Service Center.
Certain policies are not eligible because they have underlying coverage, including: whole-farm revenue protection, enhanced coverage option, hurricane insurance protection – wind index and supplemental coverage option. Stacked income protection (STAX) and margin protection (MP) policies are only eligible for PCCP when insured as a stand-alone policy. STAX and MP endorsements to underlying policies are not eligible for PCCP.
Additional information on PCCP, including frequently asked questions, can be found at the Farmers.gov website.
Citing lessons learned from the COVID-19 pandemic and recent supply chain disruptions, the USDA announced plans to invest more than $4 billion to strengthen critical supply chains through the Build Back Better initiative. The initiative will include a mix of grants, loans and innovative financing mechanisms, with funds sourced from existing pandemic assistance programs.


The USDA previously announced an investment of up to $1 billion in The Emergency Food Assistance Program (TEFAP) to support and expand the emergency food networks. The spending includes $500 million to purchase food, $400 million to establish cooperative agreements with local, regional and socially disadvantaged producers, and $100 million to help food assistance organizations meet TEFAP requirements, strengthen infrastructure and expand their reach into rural, remote and low-income communities.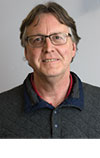 Dave Natzke

Editor
Progressive Dairy