Digest Highlights
Federal Milk Marketing Order (FMMO) July 2021 Class III and Class IV milk prices were announced Aug. 4. Both were lower than June, but the gap between the two narrowed. That means producers will see lower prices for July milk, but milk handler depooling incentives are reduced, so negative producer price differentials (PPDs) should hypothetically be less of an issue.
FMMO administrators are scheduled to announce July uniform prices and PPDs between Aug. 11-14.
At $16.49 per hundredweight (cwt), the July 2021 Class III price is down 72 cents from June 2021 and $8.05 less than July 2020, when USDA food box purchases pushed cheese prices higher. Through the first seven months of 2021, the Class III milk price averaged $16.90 per cwt, down 40 cents from the same period in 2020.
At $16 per cwt, the July 2021 Class IV price came off its 17-month high and was down 35 cents from June but was still $2.24 above a year ago. The January-July 2021 Class IV average is $15.01 per cwt, up $1.23 from the same period a year earlier.
Class III-IV milk prices moved lower due to declines in cheese and butter prices, which drove lower values of both protein and butterfat used in monthly milk price calculations. At about $2.49 per pound, the value of milk protein in July FMMO milk price calculations fell nearly 9 cents from June and is the lowest since May 2020. The value of butterfat posted a similar decline in July, down 6.5 cents to about $1.90 per pound.
The July Class III-Class IV price spread fell to 49 cents per cwt, the narrowest gap since January 2020. A year ago, during the height of milk pricing gyrations caused by cheese-heavy purchases for the coronavirus food boxes, the Class III-IV price spread was $10.78 per cwt.
The narrower spread in July 2021, combined with a Class I base price that was higher than the Class III price, reduced depooling incentives for Class III handlers.
Looking ahead, the spread between monthly Class III-Class IV milk futures prices looks to remain relatively narrow through October before moving to about $1.25 per cwt in November and December.
Longer term, based on futures contract settlement prices at the close of trading on the Chicago Mercantile Exchange (CME) on Aug. 3, the spread between Class III and Class IV prices in 2022 could narrow to levels last seen in 2018-19, when annual averages were just 39 cents and 66 cents, respectively. During that 24-month period, monthly Class IV milk prices actually surpassed prices for Class III milk seven times.
That closer Class III-IV price relationship also reduces the impact of the "average of" Class I mover pricing formula compared to the previous "higher of" formula.
The index of Global Dairy Trade (GDT) dairy product prices dipped 1% in the latest auction, held Aug. 3, extending the trend of index declines that started in April. However, prices for several individual product categories were up:
Skim milk powder was up 1.5% to $3,020 per metric ton (MT, or about 2,205 pounds).
Butter was up 3.8% to $4,589 per MT.
Whole milk powder was down 3.8% to $3,598 per MT.
Cheddar cheese was up 0.7% to $4,065 per MT.
Anhydrous milkfat was up 1.3% to $5,668 per MT.
The next GDT auction is Aug. 17.
As members of Congress head to their home districts for the traditional August recess, there's plenty of issues affecting dairy that remained unresolved, according to Jim Mulhern, CEO and president of the National Milk Producers Federation (NMPF). Among them:
The $400 million USDA Dairy Donation Program is largely ready to go but is awaiting sign-off from the White House Office of Management and Budget.


Details regarding direct support to reimburse dairy producers for uncompensated losses, and a supplemental Dairy Margin Coverage (DMC) program, remain unknown.


Still moving through Congress are proposals that advance dairy's Net Zero Initiative goals, including better-functioning environmental markets, investment tax credits for greenhouse-gas-reducing technologies and enhancing conservation policy to encourage climate-friendly agricultural practices and markets that compensate farmers for being stewardship leaders.


Resolutions to dairy's ag labor crisis are circulating in both the House and Senate.


Proposals addressing school milk, plant-based product labeling, dairy trade and milk pricing
For more, read Mulhern's latest CEO's Corner.
In addition to financial assistance, ag labor, dairy labeling and other items listed (above) by Mulhern, there will be other dairy-related issues waiting for lawmakers when they return to Washington, noted Mykel Wedig, associate director of government affairs with Edge Dairy Farmer Cooperative.
First and foremost, Congress must pass an appropriations bill to fund the government for fiscal year 2022, which begins on Oct. 1. The funding bills are generally split into 12 smaller subcommittee bills and eventually packaged together when they go to a full House vote. While the Senate has just begun considering funding bills, the House has finished a package of seven subcommittee bills and passed two others separately, completing the majority of the appropriations bills.
Find links to information on House and Senate versions of ag appropriations bills.
Results from the monthly Purdue University/CME Group Ag Economy Barometer survey indicate producer attitudes concerning short- and long-term financial conditions have leveled off after a couple months of sharply cloudier outlooks.
The Ag Economy Barometer provides a monthly snapshot of farmer sentiment regarding the state of the agricultural economy. The survey collects responses from 400 producers whose annual market value of production is equal to or exceeds $500,000. Minimum targets by enterprise are as follows: 53% corn/soybeans, 14% wheat, 3% cotton, 19% beef cattle, 5% dairy and 6% hogs. Latest survey results, released Aug. 3, reflect ag producer outlooks as of July 19-23.
Among highlights in the most recent survey:
There was a modest improvement in the outlook for farm financial performance expectations.

More producers indicated they plan to reduce their farm building and grain bin purchases in the upcoming year, and two-thirds of survey respondents said their construction plans were lower.

Plans for farm machinery purchases were somewhat weaker.

Farmers remain optimistic about farmland values, although recent value increases could make some producers more cautious about where land values are headed in the next one to five years.

Just over half (51%) of the producers in the survey expect input prices to rise 4% or more over the next year, 30% expect costs to rise 8% or more and nearly one out of five (18%) expect input prices to rise by 12% or more.
"It is important to point out that these expectations are markedly higher than the rate of 1.8 percent per year that input prices rose over the last decade," said James Minert, director of Purdue University's Center for Commercial Agriculture and principal investigator for the survey.
The USDA awarded bids for delivery of dairy products for domestic feeding programs in the final quarter of 2021. Contracts covering 726,385 pounds of cheese and yogurt were awarded to:
Aggrigator Inc., Watsonville, California, for 116,400 pounds of shredded pepper jack cheese
Great Lakes Cheese Co., Hiram, Ohio, for 74,880 pounds of sliced cheddar cheese
Luberski Inc., Fullerton, California, for 36,600 pounds of flavored yogurt
Chobani LLC, Norwich, New York, for 498,504 pounds of flavored yogurt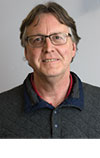 Dave Natzke

Editor
Progressive Dairy