Digest Highlights
A bipartisan group of more than 50 members of the House urged USDA Secretary Tom Vilsack to permanently allow schools to offer low-fat flavored milk to students. The USDA currently offers flexibilities through the 2021-22 school year.
In a letter to Vilsack, the House members cited a 2020 Dietary Guidelines Advisory Committee report which found that 79% of 9 to 13-year-olds are not meeting the recommended intake of dairy foods. The letter also caled attention to a School Nutrition and Meal Cost Study showing that students who participate in the National School Lunch Program are almost three times as likely to have milk with their lunch as their peers who do not participate.
Under the Obama administration, low-fat flavored milk was eliminated as an option in the school meal and a la carte programs, requiring all flavored milk to be fat-free. A Milk Processor Education Program survey determined that from 2012 (when low-fat flavored milk was removed as an option) to 2018, school milk volume declined from 452 million gallons to 403 million gallons – a decrease of 10.8%.
Schools were offered flexibility to offer flavored, low-fat milk to be served in child nutrition programs in 2017. A survey of over 300 schools that offered low-fat flavored milk under waiver authority in the 2017-18 school year found that 58% of schools saw an increase in milk sold, and 82% reported that it was easy or very easy to accommodate low-fat flavored milk within the calorie maximum for their menus.
"Milk benefits children in many ways – but it can't benefit them at all if they don't drink it, and ensuring that they do so requires a wide range of options," said Jim Mulhern, president and CEO of the National Milk Producers Federation (NMPF).
"Milk, including low-fat flavored milk, is an important way for children to access the nutrient profile of dairy, providing 13 essential nutrients and unique health benefits," said Michael Dykes, president and CEO of the International Dairy Foods Association.
A USDA comment period on a proposed rule that would make flexibilities permanent closed in December 2020.
U.S. Sen. Kirsten Gillibrand (D-New York) repeated a call for dairy farmers to be eligible for additional direct federal aid and said a hearing, investigation and legislation might be necessary to address milk pricing in the U.S.
In late May, Gillibrand was among 20 members of the Senate who signed a letter to U.S. Ag Secretary Tom Vilsack, urging the USDA to provide additional direct payments to dairy farmers through the Coronavirus Food Assistance Program (CFAP) or other new or existing programs.
Dairy farmers were not included in the list of agricultural producers eligible for additional CFAP payments announced earlier this year. The letter specifically asks the USDA to issue payments for the first half of 2021, retroactive to Jan. 1, 2021.
Longer term, Gillibrand, chair of the Senate Agriculture Subcommittee on Dairy, Livestock and Poultry, said further action might be forthcoming. Citing her concerns for "corruption and antitrust activity," she said she has requested dairy pricing hearings be held before a congressional August break, with an eye on the next federal farm bill. "We need something like a 9/11 commission to investigate the dairy industry." She specifically cited the 2018 Farm Bill provision adjusting the "Class I mover" price formula as a source of lost income for dairy producers, saying said she was working on legislation to make changes.
In late April, the NMPF board voted to request a USDA hearing to consider the Federal Milk Marketing Order (FMMO) Class I milk pricing formula. In late May, an NMPF spokesperson said the organization was nearing competition of a formal request and proposal.
Eight members have been appointed to serve three-year terms on the National Fluid Milk Processor Promotion Board, beginning July 1.
Newly appointed members are: Jay Bryant, Reston, Virginia, and Scott Shehadey, Fresno, California.
Reappointed members are: Joseph Carson, Martins Ferry, Ohio; Timothy Kelly, Phoenix, Arizona; Terry Dana, City of Industry, California; Ann Ocana, Phoenix, Arizona; Rick Struble, San Marcos, California; and Jaclyn Cardin, La Farge, Wisconsin.
The 15-member board develops and administers advertising and promotion programs for fluid milk products.
The index of Global Dairy Trade (GDT) dairy product prices fell 0.9% in the latest auction, held June 1, continuing a trend of small declines that started in April. A price summary of individual product categories follows:
Skim milk powder was down 0.5% to $3,415 per metric ton (MT).
Butter was down 5.4% to $4,690 per MT.
Whole milk powder was down 0.5% to $4,062 per MT.
Cheddar cheese was up 0.5% to $4,324 per MT.
Anhydrous milk fat was down 0.8% to $5,654 per MT.
The next GDT auction is June 15.
In multiple announcements, the USDA awarded contracts for the delivery of dairy products for distribution through domestic feeding programs between July -September 2021. Contracts awarded covered:
340,200 gallons of 1%, 2% and whole fluid milk in gallon and half-gallon containers to Dairy Farmers of America (DFA), Darigold Inc., HP Hood LLC and Smith Brothers Farms


4.9 million gallons of skim, 1%, 2% and whole fluid milk in gallon and half-gallon containers to Aggrigator Inc., Anderson Erickson Dairy, Cream-O-Land Dairy, DFA, Darigold, Foster Dairy Farms, GH Dairy, GH Dairy El Paso, Harrisburg Dairies Inc., Hiland Dairy Foods, Hollandia Dairy Inc., Milkco Inc., New Dairy Opco LLC, Prairie Farms Dairy, Shamrock Foods, Smith Brothers Farms, Turner Dairy Farms, United Dairy Inc. and Upstate Niagara Co-op


13.3 million pounds of print salted butter to Challenge Dairy Products, Darigold, Grassland Dairy Products, Land O'Lakes, Select Milk Producers and West Point Dairy Products


5.5 million pounds of ultra-high-temperature (UHT) pasteurized 1% milk in 8- and 32-ounce containers to Gossner Foods Inc.


1.74 million pounds of cheddar and Swiss cheese in chunks, blocks, shreds and slices to Aggrigator Inc., DFA, Gossner Foods, Great Lakes Cheese Co., Miceli Dairy Products and Winona Foods.
Results from the monthly Purdue University/CME Group Ag Economy Barometer survey indicate overall outlooks are weakening among U.S. farmers. Their views are mixed, however, with expectations more optimistic among those specializing in crops than those in livestock sectors. Changing tax policies appear to be a growing concern.
Latest survey results, released June 1, reflect ag producer outlooks as of May 10-14. Among the highlights:
Fewer producers said they planned to increase their farm machinery purchases.
More farmers said they were reducing building or grain bin construction plans.
Most farmers expect the rise in farmland values to continue, with a rise in cash rental rates to follow.
U.S. tax policy changes are a growing concern: Seventy-eight percent cited the potential for increased difficulty in passing their farm on to the next generation, 83% expect capital gains tax rates to rise over the next five years, 71% were very concerned about a possible loss of the step-up in cost basis for inherited estates and 66% say they are very concerned about a possible reduction in the estate tax exemption for inherited estates.
The Ag Economy Barometer provides a monthly snapshot of farmer sentiment regarding the state of the agricultural economy. The monthly survey collects responses from 400 producers whose annual market value of production is equal to or exceeds $500,000. Minimum targets by enterprise are as follows: 53% corn/soybeans, 14% wheat, 3% cotton, 19% beef cattle, 5% dairy and 6% hogs.
June 1 was designated as World Milk Day, and dairy organizations used it to announce initiatives and campaigns to highlight the dairy industry:
In his June CEO's Corner column, NMPF's Jim Mulhern discusses sustainability and its role in strengthening U.S. dairy exports in a call to celebrate dairy's efforts to improve global nutrition and the health of the planet.


DFA launched a month-long media campaign featuring the "DFA Nerd Herd," designed help educate consumers about DFA's sustainability initiatives and address misconceptions about dairy's environmental impact. Through a series of humorous, informative videos, a Nerd Herd member will discuss dairy's efforts to reach net-zero emissions by 2050. In 2020, DFA committed to reducing greenhouse gas (GHG) emissions across its supply chain by 30% by 2030.


Another large dairy cooperative, Prairie Farms Dairy Inc., created a June Dairy Month landing page to share information about its farmer members and their sustainable farming practices. Visitors also have a chance to enter a sweepstakes for a chance to win weekly dairy prize packages.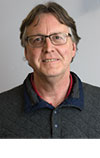 Dave Natzke

Editor
Progressive Dairy