Digest Highlights
Leprino Foods Company announced plans for a Texas dairy facility capable of producing 1 million pounds of cheese, the equivalent of 200 tanker loads of milk, per day. The 850,000-square-foot plant is scheduled to begin operation in 2025 at Lubbock, Texas.
Ongoing growth in Texas milk production has outpaced processing capacity in the state and region, a situation that will continue until new plants comes on line. Discussions are underway concerning renewal of the current milk production control program this fall, according to Darren Turley, executive director of the Texas Association of Dairymen.
In June, Cacique LLC broke ground on a $88 million Mexican-style cheese production facility in Amarillo, Texas, expected to open in fall of 2022.
The EPA released a three-year PFAS Strategic Roadmap to address environmental pollution caused by per- and polyfluoroalkyl substances.
The EPA strategy includes additional focus on health and environmental research, restrictions on future PFAS use and remediation of current contamination sites.
PFAS are a large group of human-made fluorinated chemicals that became widely used in household products and industrial settings as early as the 1950s. There are over 4,000 compounds that have been identified as PFAS to date.
The PFAS Strategic Roadmap is part of a Biden administration directive involving eight federal agencies. Among other agency activities, the FDA will step up testing of food supplies and the USDA's Agricultural Research Service will investigate PFAS contamination of the environment and food supply and the impact on human and animal health.
Read also: PFAS: Emerging contaminant; evolving concerns for dairy.
U.S. Department of Homeland Security (DHS) Secretary Alejandro Mayorkas outlined changes in agency priorities related to immigrant workers, including ending workplace raids to arrest workers who may be here illegally.
According to a memo released Oct. 12, DHS and U.S. Immigration and Customs Enforcement (ICE) efforts will concentrate on employers' potentially exploiting and/or trafficking immigrant workers.
Jim Mulhern, CEO and president of the National Milk Producers Federation (NMPF), welcomed the changes, saying previous policies had detrimentally impacted the dairy farm workforce. During a recent meeting with DHS officials, NMPF staff explained the challenges facing dairy farm employers, presented evidence on the payment and total compensation of dairy workers, and illustrated the challenges of recruiting immigrant workers without dairy employers' access to the H-2A visa program available to other ag sectors.
Doug Chapin, Michigan dairy producer and chair of the Michigan Milk Producers Association, highlighted the importance of exports for his family's farm and the thousands of workers throughout the dairy supply chain during a virtual town hall meeting organized by Farmers for Free Trade (FFT). Chapin is a participant in the NMPF and U.S. Dairy Export Council's inaugural class of Dairy Trade Envoys, a group of dairy producers and processing staff focused on educating elected officials and media about dairy trade policy priorities.


With the United Kingdom's (UK) exit from the European Union (EU) last January, U.S. dairy companies must now complete new export certificates for dairy and dairy composite products destined for England, Wales, Scotland, the Isle of Man and the Channel Islands. U.S. dairy exports destined for Northern Ireland will continue to use EU dairy certificates. The new dairy certificate is available in the Agricultural Marketing Service's Agriculture Trade Licensing & Attestation Solution (ATLAS) web-based software.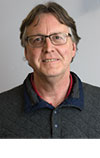 Dave Natzke

Editor
Progressive Dairy