Digest Highlights: Federal order Class I proposal analyzed. NAFTA outlook shared. New rules affecting dairy coming to Texas, Ohio. Find a summary of these and other news here.
Geuss: Little reason to resist Class I formula proposal
Now that advanced pricing data for the full year of 2017 is available, dairy consultant John Geuss has completed additional analysis of a proposal to change the federal milk marketing order (FMMO) Class I base price formula. His conclusion: There appears to be very little reason for a dairy producer to resist the proposed change.
The current classified pricing system, established in 2000, uses the higher of the Class III or IV price in each month, plus a location-specific differential in each milk marketing order region, to set the monthly Class I price. Under the proposed changes, the Class I system would be adjusted using the simple average of Classes III and IV as the Class I mover. To compensate for any loss of the "higher-of" pricing approach, the proposal applies a 74 cent per hundredweight increase to the monthly skim milk value in each FMMO.
The National Milk Producers Federation (NMPF) board has endorsed the proposal, and it will be one element of a larger package of risk management improvements NMPF will ask Congress to approve as the House and Senate agriculture committees begin to formulate the 2018 Farm Bill. (Read: Class I pricing changes part of NMPF policy priorities)
In his analysis, Geuss compared current and proposed formulas using four different time periods: 2000 to 2017; the last 10 years; the last five years and the current year. If implemented in 2017, the proposed price formula would have raised the Class I base price by 11 cents per cwt. For all other periods analyzed, the Class I price would have been 1-3 cents per cwt higher.
Geuss identifies one potential red flag: Longer term, if the demand for butter creates too much skimmed milk, and the skimmed milk may only find a home as nonfat dry milk in international markets, it could keep Class IV prices low. In that case, the inclusion of a low Class IV price in the Class I formula could make Class I price lower. However, history does not currently show any long-term trend of low Class IV prices.
Geuss blogs about FMMO issues and their impact on milk prices and is a regular contributor to Progressive Dairyman.
Read also: Could FMMO Class I price formula changes reduce risk, fluid milk slide? and Proposed changes to fluid milk pricing, and why farmers need to care.
Mulhern shares outlook on NAFTA progress
The fifth round of North American Free Trade Agreement (NAFTA) negotiations wrapped up shortly before Thanksgiving in Mexico City. Jim Mulhern, CEO and president of the National Milk Producers Federation (NMPF), came away from the negotiating sessions cautiously optimistic about where things stand, while remaining concerned about the damage that withdrawal from this agreement would impose on America's dairy farmers and processors. Read Mulhern's summary, "NAFTA Must Be Mended, Not Ended."
The sixth round of negotiations is scheduled for Dec. 11-15, in Washington, D.C.
Texas: TAD working on milk tanker weights, fumonsin issues
The Texas Association of Dairymen (TAD) is assisting with the implementation of a state law allowing tanker trucks with a third axle to haul up to 90,000 pounds of milk. The larger tankers will have to follow prescribed routes and pay a permit fee to help offset any road impact. The higher weight allowance, effective Jan. 1, 2018, is limited to the dairy industry.
The Texas Association of Dairymen (TAD) is monitoring an ongoing mycotoxin issue in corn grown in the Texas Panhandle. TAD is helping formulate guidelines for feeding dairy and beef cattle with fumonisin-contaminated corn that is blended with uncontaminated corn.
Wisconsin: Milk Source LLC contributes $100,000 to the Farm Wisconsin Discovery Center
One of the largest dairy producers in the Midwest, Milk Source LLC, gifted $100,000 to the Farm Wisconsin Discovery Center, Manitowoc, Wisconsin.
The center, located along a major highway linking urban areas in southeastern Wisconsin and northeastern Illinois to vacation destinations in northeastern Wisconsin, is scheduled to open in summer of 2018. It will include a discovery center that features hands-on learning opportunities through many displays and an opportunity to tour a local farm to learn about Wisconsin's farming history. A highlight will be the chance for visitors to view the birth of calves at the Land O' Lakes Birthing Barn.
The future Dairy Diversity exhibit will feature an interactive wall of dairy products, showcasing how dairy processing facilities safely prepare foods for the market.
Ohio: Dairy, veal producers subject to new livestock care standards
Ohio producers with dairy cattle and veal calves are subject to new livestock care standards effective Jan. 1, 2018. The standards were approved in 2011, but producers were given six years to transition their facilities and practices, according to Ellen Essman, with Ohio State University's Agricultural & Resource Law Program.
There is only one change to the dairy care standards: Tail docking is only permissible if it determined to be medically necessary and is performed by a licensed veterinarian.
The regulations for veal address calf housing for veal calves weighing 750 pounds or less. Tethering will be permitted only to prevent naval and cross-sucking and as restraint for examinations, treatments and transit. Individual pens must allow for quality air circulation, provide opportunity for socialization, allow calves to stand without impediment, provide for normal resting postures, grooming, eating and lying down, and must be large enough to allow calves to turn around. By the time they are 10 weeks old, veal calves must be housed in group pens, with 14 square feet of space per calf. Groups of calves of substantially different sizes must be housed separately, and calves must be monitored daily for naval and cross-sucking.
Washington, D.C.: Six appointed to national fluid milk promotion board
U.S. Agriculture Secretary Sonny Perdue appointed six members to serve on the National Fluid Milk Processor Promotion Board. Terms are effective immediately and expire on June 30, 2020.
Newly appointed members are: Randell Eronimous, Darigold, Seattle, Washington; and Erin Sharp, Kroger, Cincinnati, Ohio.
Reappointed members are: Lynne Bohan, HP Hood, Lynnfield, Massachusetts; Jeffrey Stephens, Publix, Lakeland, Florida; Edward Mullins, Prairie Farms, Carlinville, Illinois; and Evan Rainwater, Albertson's, Boise, Idaho.
The 20-member board administers the National Fluid Milk Program.
Minnesota: Groetsch family named Minnesota Milk's 'Producer of the Year'
The Minnesota Milk Producers Association named the Groetsch family of Groetsch Dairy Inc. in Albany, Minnesota, its 2017 Producer of the Year. The honor was presented during the Minnesota Milk Dairy Conference and Expo, held Nov. 28.
Steve and Lisa Groetsch began dairy farming together after they were married in 1989. Starting with 40 cows in a stall barn, they always had an eye to the future and making improvements to the dairy to benefit their farm, their cows and their family. In 2011, they invested in a robotic milking system.
The couple's three children – Jennifer, Matthew and Katelyn – grew up working closely with their parents on the farm.
The Groetsch family is also active in the community and welcomes tours of their farm. They hosted the Stearns County Breakfast on the Farm in June 2013, opening their farm to nearly 3,000 visitors and regularly host tours for groups of all ages from kindergarten classes to nursing home residents.
As Producers of the Year, the family receives a $1,000 scholarship toward educational programming, a trip to the conference where the award was presented, and a framed and matted art print.
Read more about the Groetch family and watch a Groetsch Dairy video.
PHOTO: Steve and Lisa Groetsch of Groetsch Dairy were named the Minnesota Milk Producers Association's 2017 "Producer of the Year." Photo courtesy of Minnesota Milk.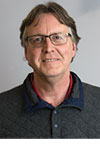 Dave Natzke

Editor
Progressive Dairyman
Before commenting on our articles, please note our Terms for Commenting.