Digest Highlights: Livestock and other ag haulers receive 90-day waiver on ELD rule. WOTUS rule delay proposed. California QIP referendum extended. Find a summary of these and other news here.
ELD waiver granted for ag haulers
The U.S. Department of Transportation (DOT) has placed a 90-day delay on the implementation of a rule related to electronic logging devices (ELD) for agriculture commodities. ELDs are a record-keeping device synchronized to a truck engine that logs information digitally. In real time, an ELD records data such as time spent on the road, miles driven, location and engine hours.
DOT's Federal Motor Carrier Safety Administration (FMCSA) still plans to move forward with the ELD rule on Dec. 18. However, the 90-day waiver for agriculture commodities will give FMCSA time to evaluate issues revolving around the hours-of-service requirements.
Livestock haulers and organizations have questioned the mandates. Under the ELD rule, truckers have an hours-of-service limit of 11 hours of driving in a 24-hour period. Drivers can be on duty a total of 14 hours consecutively, including the 11 hours of drive time. After 11 hours are reached, drivers must rest and be off duty for 10 consecutive hours.
The hours-of-service stipulations make it difficult to transport livestock long distances without either stopping to unload midway at holding facilities or keeping livestock in the trailer for the 10-hour wait time. Another option to stay within regulations would be using teams of drivers, but there has been a shortage of drivers, especially for livestock transportation.
FMCSA will schedule a comment period in the coming weeks to seek guidance on potential exemptions for agriculture commodity transport.
USDA school meals' rule expands dairy options
The USDA published an interim School Meal Flexibility Rule, affecting fluid milk and cheese offerings under school lunch and breakfast programs during the 2018-19 school year.
The rule gives schools the option to serve low-fat (1 percent) flavored milk. Currently, schools are permitted to serve low-fat and nonfat unflavored milk as well as nonfat flavored milk.
The rule also gives schools and industry more time to reduce sodium levels in school meals, impacting cheese. Schools currently meeting "Target 1" sodium levels will be considered compliant with USDA requirements during the 2018-19 school year.
Officials with the National Milk Producers Federation (NMPF) and International Dairy Foods Association (IDFA) praised the rule.
The publication of the interim final rule will allow school districts to solicit bids for low-fat flavored milk next spring, before the 2018-19 school year begins, and give milk processors time to formulate and produce a low-fat flavored milk that meets the specifications of a particular school district. The USDA action also allows schools to offer low-fat flavored milk during the next school year without requiring schools to demonstrate either a reduction in student milk consumption or an increase in school milk waste.
In 2012, the USDA eliminated low-fat flavored milk as an option in the school meal and a la carte programs. Students consumed 288 million fewer half-pints of milk from 2012-15, even though public school enrollment was growing.
USDA is accepting comment on the rule.
IDDBA identifies 'What's In Store 2018'
"What's in Store 2018," the latest edition of the annual trends publication of the International Dairy Deli Bakery Association (IDDBA), updates trends shaping the food industry.
Top highlights of the cheese chapter include:
• While U.S. per capita cheese consumption set a new record high, it represents only about 60 percent of the cheese consumed in France. In the U.S. and the rest of the world, consumer demand for full-fat dairy has been increasing and will continue to drive cheese sales.
• Shoppers experiencing new cheese flavors in restaurants often look for the new cheeses at retail outlets. Italian-type cheeses other than Parmesan, mozzarella and Romano are gaining popularity shoppers.
Top highlights of the dairy chapter include:
• The average household purchases dairy items 44 times per year. Dairy "superconsumers" mentioned that they use dairy as snacks.
• Dairy is missing out on opportunities to promote naturally occurring vitamins and nutrients.
• Plant-based milk alternatives are a long-term trend rather than a fad.
Alltech: 2017 harvest analysis indicates high levels of mycotoxins in corn silage
Samples from the 2017 grain and silage crops have shown extremely high levels of mycotoxins, according to Alltech's annual harvest analysis.
Samples submitted to the Alltech 37+ mycotoxin analytical services laboratory between Sept. 1 and Nov. 1, 2017, show grains contained mixtures of mycotoxins, including deoxynivalenol (DON), fusaric acid and fumonisin. Samples of forages such as corn silage, barlage and haylage also contained multiple mycotoxins, including DON, fusaric acid, type A trichothecenes (T-2) and fumonisin.
Mycotoxins are seldom found in isolation, and when multiple mycotoxins are consumed by livestock, they may have additive, or even synergistic, interactions that increase the overall risk to performance and health.
Alltech will host a webinar to review the 2017 harvest analysis results on Dec. 14.
WOTUS rule implementation delay proposed
The U.S. Environmental Protection Agency (EPA) and Army Corps of Engineers published a notice, Nov. 22, proposing to delay the effective date for implementation of the "Waters of the U.S." (WOTUS) rule by at least two years.
The 2015 rule, which redefined the scope of where the federal Clean Water Act applies, was to be implemented last August. It has been blocked by federal and state courts, and may be affected by a pending Supreme Court case.
Agency officials stated the delay is intended to permit sufficient time for the reconsideration of the WOTUS definition. Comments regarding the proposed amendment must be received on or before Dec. 13, 2017.
California QIP referendum extended
The California Department of Food and Agriculture (CDFA) extended the Quota Implementation Plan ballot deadline to Dec. 22. The purpose of the referendum is to adopt a means to maintain the California quota program if the state's producers vote to join the Federal Milk Marketing Order (FMMO) system.
The referendum rules require that 51 percent (538) of the eligible voters actually vote. Of the ballots returned, 51 percent of the votes representing 65 percent of the voting milk volume need to vote "yes" for the referendum to pass; or 65 percent of the votes cast representing 51 percent of the milk need to vote "yes" for the referendum to pass.
Environmental groups seek to block Wisconsin DNR/DBA settlement
Several environmental advocacy groups filed a petition to block a lawsuit settlement between the Dairy Business Association (DBA) and the Wisconsin Department of Natural Resources (DNR). The legal challenge was filed in Milwaukee County Circuit Court by the Midwest Environmental Advocates, representing the Clean Water Action Council, Milwaukee Riverkeeper, Wisconsin Wildlife Federation and Friends of Central Sands.
In the original lawsuit filed in late July, DBA alleged DNR has circumvented procedures to establish rules regulating farms for several years. The DBA complaint identified calf hutch/vegetative treatment areas (VTAs) and regulation of runoff of leachate from feed storage areas as examples of rules it said Wisconsin DNR promulgated and implemented without going through proper rule-making processes.
In reaching the deal, the DNR vowed to follow proper rule-making processes and rescind the blanket change in standards for vegetative treatment areas and calf hutches. Instead, the agency will order changes on a case-by-case basis if a farm's conditions warrant.
DBA agreed to drop a third claim related to a large farm's duty to apply for a permit. The association had argued that the DNR was contradicting a state law by exceeding federal standards that require a specific type of permit only if the farm discharges nutrients to a navigable surface water.
China lowers cheese tariffs
Effective Dec. 1, 2017, China is unilaterally lowering its cheese tariffs from 12 percent to 8 percent. The move will immediately boost U.S. export competitiveness in China and help U.S. cheese exporters and manufacturers chip away at the tariff disadvantage with other competitors, according to Tom Vilsack, president and chief executive officer, U.S. Dairy Export Council (USDEC).
Cheese was added to a broader package of tariff cuts thanks to a three-year bridge-building effort – the China Dairy Tariff Initiative – led by USDEC.
Over the last decade, China's cheese imports soared more than sevenfold to nearly 100,000 metric tons. At the same time, U.S. suppliers have been losing market share, in part due to unfavorable tariff rates versus competitors.
Dairy cow slaughter on pace to surpass last year
The pace of 2017 dairy cow culling remains ahead of a year earlier, although the overall dairy herd is larger, according to monthly USDA data. For October 2017, federally inspected milk cow slaughter was estimated at 261,000 head, 11,400 more than September 2017 and 23,600 more than October 2016.
Through the first 10 months of 2017, dairy cows slaughtered under federal inspection were estimated at 2.497 million head, about 108,000 more than January-October 2016.
Cold storage inventories see slight drawdown
USDA's monthly Cold Storage report was released Nov. 22, reflecting volumes of dairy product inventories as of Oct. 31, 2017.
• Butter stocks were estimated at 219.8 million pounds, down 14 percent from Sept. 30, 2017, and 4 percent less than October 2016.
• Total natural cheese stocks were estimated at 1.27 billion pounds, down 3 percent from September 2017, but up 4 percent from October 2016. American cheese stocks, at 739.3 million pounds, were down 5 percent from September 2017, but unchanged from October a year ago.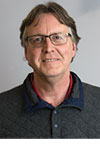 Dave Natzke

Editor
Progressive Dairyman
Before commenting on our articles, please note our Terms for Commenting.