Digest Highlights
A dramatic decline in the Class I base price (also called the Class I price mover) has prompted some dairy cooperatives and other organizations to ask the USDA to set an emergency floor price of $15 per hundredweight (cwt).
At $12.95 per cwt, the May Federal Milk Marketing Order (FMMO) Class I base price has now fallen 33% from the latest peak in December 2019. The May Class I base price declined $3.69 from April and $3.47 from May 2019.
Cooperative members of the Dairy Cooperative Marketing Association Inc. (DCMA) and other dairy groups have requested that the USDA set a minimum Class I price mover at $15 per cwt for all FMMOs in an effort to help maintain milk prices necessary to save dairy farms. DCMA is a marketing agency in common with cooperative members marketing milk in Appalachian, Florida and Southeast FMMOs.
The advance monthly Class I price mover is based on the average of the Class III and Class IV prices, plus 74 cents per cwt. The Class III and Class IV prices are calculated by using the surveyed commodity prices for butter, cheese, skim milk powder and whey. Based on Class III and Class IV milk futures prices as of April 24, the Class I base price would be below $15 per cwt for most of 2020.
On April 23, the Pennsylvania Milk Marketing Board (PMMB) approved an emergency order increasing the over-order premium for May and June 2020 and essentially setting a Class I floor price of $15 per cwt for Pennsylvania milk. The order provides that the difference between the $15 per cwt floor and the announced Class I mover be added to the existing $1per cwt over-order premium. For May, the over-order premium, including the 6 cwt per cwt fuel adjuster, is $3.11 per cwt.
The PMMB limited application of the emergency order to May and June, citing rapidly changing dairy industry conditions and the adverse competitive impacts on Pennsylvania's fluid milk processors that could be caused by a longer-term order. The over-order premium applies to milk produced and sold in Pennsylvania.
PMMB Chair Rob Barley urged similar action in the FMMO system.
April FMMO Class III and Class IV milk prices each fell more than $3 from March.
At $13.07 per cwt, the April 2020 Class III milk price was down $3.18 from March 2020 and $2.89 less than April 2019. It's the lowest since May 2016.
The April 2020 Class IV milk price fell $3.47 from March to $11.40 per cwt. It's down $4.32 from April 2019 and the lowest since September 2009.
U.S. dairy cow slaughter rebounded in March but remained below year-ago levels.
March 2020 slaughter at federally inspected plants was estimated at 288,000 head, up about 21,900 from February but 14,400 less than March 2019, according to the USDA's Livestock Slaughter report. Year to date, 2020 cow slaughter is down about 28,000 head from January-March 2019.
Based on the USDA's Milk Production report estimate of 9.38 million dairy cows in U.S. dairy herds in March, the monthly culling rate would be about 3.2%.
Heaviest culling during March 2020 occurred in the Southwest (Arizona, California, Hawaii and Nevada), where 72,800 dairy cows were removed. That was followed by 67,300 in the Upper Midwest (Illinois, Indiana, Michigan, Minnesota, Ohio and Wisconsin); about 47,300 head in Delaware, Maryland, Pennsylvania, West Virginia and Virginia; 33,300 head in Alaska, Idaho, Oregon and Washington; and about 31,400 head in Arkansas, Louisiana, New Mexico, Oklahoma and Texas.
In January, the U.S. Dairy Export Council (USDEC) identified key signposts that would drive U.S. dairy exports in 2020. Then COVID-19 struck.
In the midst of global market uncertainty, USDEC's Alan Levitt and William Loux have revised the list of critical factors that will influence the direction of U.S. dairy exports in year ahead. Among them are: global public and economic health, oil prices, domestic dairy consumption, global dairy product inventories and prices, milk supplies and demand from key markets in Mexico, China and Southeast Asia. Find the full article on the U.S. Dairy Exporter Blog.
As dairy farmers are pounded by rock-bottom pay prices because of COVID-19's economic repercussions, National Farmers, a national milk, beef and grains marketer, is calling for a moratorium on farm foreclosures and creation of one FMMO to help with extreme farmer financial distress.
"We cannot let market disruptions and the spread of the COVID-19 to ag and food industry employees take such a toll on farm survival," said National Farmers President Paul Olson. "We must have a national moratorium on farm foreclosures."
The dairy market is on the verge of collapse. More than 3.5 million gallons of milk are being disposed of on farms each day because the food service industry has largely shut down from the pandemic. To help dairy producers deal with the impossible conditions they face now, National Farmers recommends altering current marketing rules that govern dairy producer milk sales. "The Federal Milk Marketing System was established to assure orderly milk marketing. If ever we needed orderly marketing, that time is now," Olson said.
National Farmers leaders assert, in the wake of COVID-19, it's important to improve dairy producer income, ensure equality of price bargaining between producers and processors, and to assure consumers of adequate supplies of high-quality dairy products.
"As other dairy organizations also call for a supply management system, we suggest one single federal milk marketing order would help efficiently administer those proposals," Olson said. Under National Farmers' plan, the current 11 federal orders would be merged into one. The proposal uses the combination of a national milk marketing order and new pricing premiums to add value to the first 1 million pounds per month produced by all farms.
"Our plan would use a reformulation to pay an additional $4 per hundredweight on the first one million pounds of milk produced on America's farms each month," said Olson. This could immediately assist producers who face losing their farms because of the coronavirus.
The EPA and the Army Corps of Engineers have published a final Navigable Waters Protection Rule. The rule, which will go into effect on June 22, 2020, replaces the Waters of the U.S. (WOTUS) rule repealed last year.
The new rule defines waterways regulated under the Clean Water Act, giving the federal government less regulatory authority for farm and stock ponds, artificial lakes, wetlands not near a regulated water body, or prior converted croplands. Small water bodies that only flow after rain or snowmelt would also not be regulated.
We're still waiting on details regarding direct payments to dairy farmers, but we now know a little more about how the USDA will get food aid – including dairy products – to those in need.
The International Dairy Foods Association (IDFA) summarized a webinar detailing the USDA's "food box" distribution program, part of the new Coronavirus Food Assistance Program (CFAP), including a proposed timeline for implementation.
Under the Purchase & Distribution Program, USDA's Agricultural Marketing Service (AMS) will oversee the purchase and distribution of agricultural products to those in need. The USDA will partner with regional and local distributors to purchase an estimated $100 million per month in fresh fruits and vegetables, $100 million per month in a variety of dairy products and $100 million per month in meat products to provide boxes of food products to food banks and other nonprofit organizations.
The USDA will accept proposals until May 1, with bids awarded on May 8. Food box delivery will be conducted over four periods: May 15-June 30, July 1-Aug. 31, Sept. 1-Oct. 1 and Nov. 1-Dec. 31.
Contractors selected for the program are responsible for the purchase of the agricultural products, the assembly of commodity boxes and all supply chain activities necessary to ensure boxes are distributed to identified nonprofit organizations that can receive, store and distribute food items for those in need.
All food products must be 100% U.S. origin. A broad array of food items will be included. Among dairy products prioritized under the program are fresh fluid milk, instant and ultra-high-temperature (UHT) milk, natural and processed cheese, yogurt and butter. Other traits that will determine priority, include product variety, shelf-life, value and packaging size. Products can be retail or food service items based on the need and ability of the nonprofit to handle.
In addition to the new program, the USDA continues to solicit bids for dairy products to be distributed through traditional "Section 32" program and announced solicitations for process cheese, butter and cheddar cheese shreds. Closing dates for those bids was April 27.
Progressive Dairy frequently provides updates on COVID-19 news and resources on a special webpage.
Updates for April 27 covered the reopened application period for the U.S. Small Business Administration's Paycheck Protection Program (PPP) and Economic Injury Disaster Loans (EIDL); latest information from the IDFA on the food box distribution timeline under the Coronavirus Food Assistance Program (CFAP), as well as IDFA's request for a dairy processor recourse loan program; a request from lawmakers seeking elimination of CFAP payment caps; Pennsylvania's approval of land applications of excess milk; a decision date to determine whether the 2020 World Dairy Expo will be held; a Dairy MAX and Dallas Cowboys partnership to fund GENYouth; and more.


Updates for April 24 provided more coverage on PPP and EIDL programs, resource updates from the Wisconsin: Dairy Innovation Hub and Farm Credit East, pizza maker Papa Murphy's partnership with No Kid Hungry and more.
There's also information on event changes and cancellations; a list of recent dairy organization podcasts related to COVID-19; a comprehensive list of other state, regional and national resources; and helpful articles previously appearing on the Progressive Dairy website.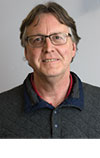 Dave Natzke

Editor
Progressive Dairy