Digest Highlights
Of the top 200 restaurant chains with drinks on kids' menus, just 43% offered low-fat or higher-fat milk as an option, according to research by the nonprofit Center for Science in the Public Interest (CSPI).
In March and April 2019, consumer advocacy organization CSPI examined beverage offerings on children's menus of the top 200 restaurants, as ranked by 2017 revenue data.
Milk varieties offered in kids' menus included skim, 1%, 2% or whole milk, including flavored milk. In addition to milk offered on kids' menus, 72% offered 100% juice and 9% offered bottled water or seltzer.
The study found soda, lemonade and other sugary drinks are less common than they used to be on kids' menus at chain restaurants. Of the top 50 restaurant chains, 39 have children's menus, and of those, 61% offered sugary beverages for kids, down from 93% in 2008, when CSPI first conducted similar research and began a campaign to encourage restaurants to offer healthier children's meals. When CSPI expanded its analysis to the top 200 chains, 83% of the 135 chains with children's menus offered soda or another sugary drink.
CSPI said of the reasons the bigger chains show more progress in offering healthier beverages than smaller chains is that advocates have pushed hardest for changes at the top. And, because the biggest chains have the most outlets, a proportionately larger number of outlets no longer offer soda or sugary drinks on kids' menus. Of the 142,747 outlets among the top 200 chains, 58% do not.
The National Restaurant Association's Kids LiveWell program encourages member companies to make formal commitments to improve the nutritional quality of kids' meals.
In conjunction with the USDA's Crop Production report, released Aug. 12, the agency said that U.S. producers planted 2.71 million acres of cover crops as of Aug. 1, 2019. Compared to similar dates in previous years, cover crops were planted to 2.14 million acres in 2018 and 1.88 million acres in 2017.
Due to the flooding, the wet spring and delayed planting, the USDA supported planting of cover crops on fields to prevent soil erosion, protecting water quality and boosting soil health. To help make cover crops a more viable option, USDA's Risk Management Agency (RMA) adjusted the haying and grazing date of cover crops.
Under the special provisions announced June 20, producers can hay, graze or cut cover crops for silage, haylage or baleage on "prevented plant" acres on or after Sept. 1 and still remain eligible for 100% of their prevented planting federal crop insurance payments.
Without the change, a cover crop planted after the Late Planting Period (LPP) for the prevented planted crop may not be hayed or grazed until after Nov. 1 to maintain eligibility to receive a full prevented planting payment. If the cover crop is hayed or grazed before Nov. 1, or otherwise harvested at any time, the prevented planting payment would be reduced by 65%.
A cover crop is defined in the policy as a crop generally recognized by agricultural experts as agronomically sound for the area for erosion control or other purposes related to conservation or soil improvement.
Agricultural producers reported they were not able to plant crops on more than 19.4 million acres in 2019, according to USDA. This marks the most prevented plant acres reported since USDA's Farm Service Agency (FSA) began releasing the report in 2007, and 17.5 million acres more than reported at this time last year.
Of those prevented plant acres, more than 73% were in 12 Midwestern states, where heavy rainfall and flooding this year has prevented many producers from planting mostly corn, soybeans and wheat.
For more on the August Crop Production report and its relationship to dairy profitability, read: Milk price outlook improves on further production cuts
Larger loans and longer terms are driving an increase in overall farm loan volume, a potential signal for increased credit stress, according to analysis by researchers in the Federal Reserve Bank of Kansas City district.
Nathan Kauffman, vice president and Omaha branch executive, and Ty Kreitman, assistant economist, shared their findings in "Large Loans Drive Further Increases in Farm Lending."
Compared to a year earlier, a national survey revealed non-real estate farm lending increased 11% in the second quarter of 2019, the fastest pace of growth in the second quarter since 2011. Operating loans continued to comprise the majority of non-real estate farm lending and increased more than 16%.
The increase in loan volumes continued to be driven by larger-sized loans. Compared with the period between 2000 and 2009, the average size of all non-real estate loans in the second quarter was nearly $34,000 larger in 2019. Over that period, feeder livestock loans were nearly $40,000 larger, while loans to fund current operating expenses more than doubled and were about $34,000 larger than the first decade of the 2000s. The volume of non-real estate farm loans exceeding $1 million was notably higher than previous years and contributed significantly to the average size of loans.
Alongside larger-sized loans, loan durations in recent quarters also have increased. Compared with a year ago, the average duration of all non-real estate farm loans in the second quarter increased nearly three months. Durations at the largest banks continued to trend upward, increasing by about four months.
While the average risk rating of all new non-real estate loans remained sound overall, the share of problem loans in recent years has increased slightly. However, the overall increase in financial stress in agricultural lending has remained relatively modest and stability in the value of farm real estate has remained an ongoing source of support, Kauffman and Kreitman concluded.
The overall economic impact of Wisconsin's dairy industry is bigger than ever, according to new research conducted by the University of Wisconsin – Madison.
The report, titled "The Contribution of Agriculture to the Wisconsin Economy," is based on 2017 data and updates research conducted every five years by UW-Madison. That year, dairy generated nearly half of Wisconsin's annual industrial agricultural revenue – and represented 16.4% of the state's total.
"It is clear that agriculture – and particularly dairy – plays a critical role in Wisconsin's economy," said Steven Deller, professor at the Department of Agricultural and Applied Economics and Extension's Center for Community Economic Development. "To put this in perspective, dairy's economic impact is twice that of another key growing industry, Wisconsin tourism. It also shows dairy is Wisconsin's signature industry and is central to our state's identity."
The report shows that from farmers' milk, 154,000 Wisconsin jobs are created and $1.26 billion in state and local taxes are generated. Every dollar generated by Wisconsin's dairy industry generates another $1.73 in additional revenue for the state.
Additionally, the report identifies foreign export markets as a primary source of new growth for Wisconsin agriculture. As a state, Wisconsin exported over $2.5 billion in agriculture products last year with dairy products as the second-largest contributor at $451 million.
Additional key findings from the report include:
Dairy generates 43.5% of the state's total agriculture activity.
Dairy, combining both on-farm and dairy processing, contributes $45.6 billion to industrial revenues (7.1% of the state total), 157,100 jobs (4.2%), $9 billion to labor income (4.5%) and $15.1 billion to total income (4.7%).
Dairy processing accounts for roughly two-thirds of dairy's total contribution.
Idaho Milk Products is planning a September celebration of its completion of a $30 million expansion at their Jerome, Idaho, facility.
Work on the expansion project began in October 2018. The project includes a new research and development pilot plant. The pilot plant and equipment provide the ability to work on and test ready-to-drink beverages, yogurts, ready-to-mix beverages, ice cream, protein bars, retort processing and more.
In addition, processing capacity was increased by about 1 million pounds of milk per day.
Owned by Idaho dairy farmers, Idaho Milk Products is a privately held, vertically integrated international milk processing company, supplying milk protein concentrate, milk permeate and cream derivatives to customers around the globe.
Penn State Extension is offering the online course, Best Milking Practices, for dairy farm owners, managers and employees to optimize best management and milking practices to prevent mastitis and to maximize production. This course, available in English and Spanish, has been recognized as the Northeast winner in learning models by the National Association of County Agricultural Agents, qualifying it as a semi-finalist for a national award this fall.
In Best Milking Practices, participants will find the tools and the knowledge needed to reduce or eliminate the spread of mastitis on a farm, thus avoiding unnecessary expense. In this self-paced course, participants will use a combination of readings, videos and handouts to guide themselves through lessons. Topics covered include preventing mastitis, outlining procedures for cleanliness and cow handling, understanding pre- and post-milking best practices, identifying ways to test for mastitis and developing standard operating procedures based on best practices.
Although the course is self-guided, extension educators and specialists are readily available to answer questions and concerns related to lesson topics. This assists in thoroughly completing coursework to earn a certificate, which is offered as a part of Best Milking Practices.
Once enrolled, participants will have access for one year to complete the course. The cost of this course is $99. To learn more and register, visit the Penn State Extension website.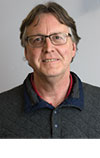 Dave Natzke

Editor
Progressive Dairy