Digest Highlights
Minnesota Attorney General Keith Ellison and Dairy Farmers of America (DFA) officials have entered into an agreement that sets guidelines on DFA's bids to fill milk contracts in more than 40 Minnesota school districts.
Ellison said the agreement was necessary to protect the schools from anti-competitive bidding practices. In October 2018, DFA purchased a milk processing plant previously owned by Agropur in Saint Paul, Minnesota, called the St. Paul facility. Until then, the St. Paul facility and Kemps competed for the business of supplying milk to schools in more than 40 Minnesota school districts, primarily in the Minneapolis-Saint Paul metro area. Kemps, however, was already a wholly owned subsidiary of DFA.
The Minnesota attorney general's office alleged that DFA's acquisition of the St. Paul facility would eliminate or substantially lessen competition to supply milk to individual school districts in Minnesota. DFA denied those allegations.
Beginning in the 2020-21 school year, the "Assurance of Discontinuance" agreement limits DFA to bid for school milk sales for those districts and programs at a price no higher than the price successfully bid by either Kemp's or the St. Paul facility in the 2018-19 school year, adjusted annually to reflect several milk marketing factors. The agreement runs through the 2029-30 school year. The agreement also outlines provisions under which it can be reopened for negotiations.
The Wisconsin Department of Agriculture, Trade and Consumer Protection (DATCP) will hold a public hearing, Dec. 17, to consider a proposal to eliminate annual affidavit filing requirements for dairy operations not using recombinant bovine somatotropin (rbST).
Current Wisconsin law (ATCP 83) spells out requirements for labeling and advertising dairy products as being made from milk produced without the use of rbST. Any rbST-free claim must be substantiated by the dairy processor and/or marketer by maintaining a file of notarized affidavits signed by dairy farmer milk suppliers, renewed annually.
Dairy industry representatives have been asking for elimination of the requirement for nearly two years, citing the unnecessary cost and effort, and existing market pressures against the use of rBST. The DATCP expects the proposed rule to have a positive impact on businesses because it will reduce the annual regulatory burden while maintaining the same level of protection against mislabeled dairy products.
According to hearing draft documents, Michigan, Iowa, Minnesota and Illinois do not mandate milk producers in rule to comply with rBST-free labeling and affidavit requirements.
Following the public hearing, public comments will be accepted until Jan. 6, 2020.
A proposed attempt at immigration reform with a focus on addressing U.S. agriculture's farm labor crisis passed its first congressional test on Nov. 21. The Farm Workforce Modernization Act (H.R.5038) was approved by the House Judiciary Committee on an 18-12 vote and now moves to the full House for consideration in early December.
According to proponents, getting the bill passed through the U.S. House by late 2019 sets up the opportunity for the Senate to take up similar legislation early in 2020.
Read: Farm Workforce Modernization Act unveiled.
The USDA's National Agricultural Statistics Service (NASS) will mail letters with survey codes this December to more than 22,000 U.S. producers involved in certified or transitioning to certified organic farming for the 2019 Organic Survey.
Each producer who self-reported organic farming in the 2017 Census of Agriculture will receive a unique survey code to respond conveniently online. Farmers and ranchers are asked to complete their surveys online via the NASS secure website. Producers who receive the 2019 Organic Survey are required to respond by federal law.
The 2019 Organic Survey results will expand on the 2017 Census of Agriculture data by looking at several aspects of organic agriculture during the 2019 calendar year, including production, marketing practices, income, expenses and more. The deadline for response is Jan. 10, 2020. Results will be available October 2020.
After posting five consecutive increases, the index of Global Dairy Trade (GDT) dairy product prices declined during an auction held Dec. 3.
The overall index dropped 0.5%, although prices for most major product categories were higher. Prices included:
Skim milk powder was up 1.9% to $3,068 per metric ton (MT).
Cheddar cheese was up 2.7% to $3,797 per MT.
Butter was down 4.9% to $3,983 per MT.
Whole milk powder was up 0.1% to $3,331 per MT.
The next GDT auction is Dec. 17, 2019.
Dairy organizations in Minnesota and Georgia reported another round of "no-match" letters from the Social Security Administration (SSA).
The SSA Employer Correction Request letters alert employers of mismatches between submitted W-2 form information and SSA records for employees. The format of the new round of letters changed slightly from the previous round. For example, SSA removed reference to a 60-day "correction" timeline.
While the language of the new Employer Correction Request varies from the letters sent earlier this year, recommended response remains the same. Employers should not ignore the letter; failure to take action on the requests could serve as evidence of constructive knowledge of unauthorized employment under immigration rules or tax-related liabilities, according to Farrah Newberry executive director of the Georgia Milk Producers.
Upon receiving a letter, employers should log into the Business Services Online (BSO) system and follow the new step-by-step access instructions and review the online tutorials.
Employers should not take adverse action against an employee based on the "no-match" letter alone. Laying off, suspending, firing or discriminating against that individual just because this letter identifies a mismatch between his or her SSN or name could violate state or federal law and subject the employer to legal consequences.
Idaho Milk Products has donated two milk dispensers to help a local school district reduce the use of plastic milk bottles.
Idaho Milk Products was contacted by Julia Scarborough, director of food services for Blaine County School District, looking for information on grants or funding to purchase some type of milk dispenser that would eliminate wasted milk and reduce plastic waste by allowing students to pour only what they wish to drink into a reusable glass cup. The cost of the dispensers was over $2,000 each.
Based in Jerome, Idaho, Idaho Milk Products is a privately held, vertically integrated milk processor.
Volunteers and staff from Maryland & Virginia Milk Producers Cooperative, Turkey Hill Dairy and the Alliance for the Chesapeake Bay joined forces in November to plant 400 trees on a Pennsylvania dairy farm.
The volunteer crew planted saplings along a stream on the Lancaster County dairy farm as part of The Turkey Hill Clean Water Partnership (THCWP), a joint effort with Maryland and Virginia dairy farmers supplying Turkey Hill, Turkey Hill Dairy and the alliance. The buffer project will enable the farmer to stabilize the stream bank on his property, protecting local waterways feeding into the Chesapeake Bay.
The THCWP is a unique effort that brings together local farms and the private and public sectors to help dairy farmers better manage soil and water on their farm as well as implement conservation practices.
The THCWP kicked off in early 2017 and is now in phase two of the project. Farmers participating in the project utilize grant money to implement environmental best management practices. As of early November, 11 projects are in progress or have been completed, totaling in $420,000 committed to on-farm projects. And 95% of the 150 farms shipping to Turkey Hill Dairy have completed or are in the process of completing their conservation plans.
The THCWP received funding from the USDA's Natural Resources Conservation Service and the National Fish and Wildlife Foundation to provide farmers with the needed resources to meet Turkey Hill Dairy's commitments for sustainable milk production. It provides 75% cost-share assistance to farmers implementing conservation practices.
PHOTO 1: Staff from Maryland & Virginia Milk Producers Cooperative, the Alliance for the Chesapeake Bay and Turkey Hill Dairy came together to help plant 400 trees on a Lancaster County dairy farm as part of the Turkey Hill Clean Water Partnership.
PHOTO 2: The team from Maryland & Virginia Milk Producers Cooperative, the Alliance for the Chesapeake Bay and Turkey Hill Dairy works hard to plant saplings on a Pennsylvania dairy farm to help restore local waterways as part of the Turkey Hill Clean Water Partnership. Photos courtesy of Turkey Hill Clean Water Partnership.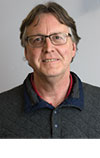 Dave Natzke

Editor
Progressive Dairy