Digest Highlights:
U.S. ag secretary grants another extension for MPP-Dairy enrollment, and he's headed to Canada to discuss ag issues
Mexico's tariffs could have bigger impact this time
Dairy replacement exports feel the heat
Wisconsin producers eligible for USDA loans to cover snowstorm losses
MPP-Dairy enrollment deadline extended until June 22
U.S. Agriculture Secretary Sonny Perdue granted another extension for dairy producers to enroll in the 2018 Margin Protection Program for Dairy (MPP-Dairy), this time until June 22.
The enrollment deadline was previously extended through June 8. "Last week, we reopened enrollment to offer producers preoccupied with field work an additional opportunity to come into their local office to sign up," Perdue said. "We did get more than 500 new operations enrolled, but want to continue to provide an opportunity for folks to participate before the next margin is announced."
More than 21,000 U.S. dairy operations have now signed up for 2018 MPP-Dairy coverage, according to USDA.
USDA encourages producers contemplating enrollment to use the online web resource to calculate the best levels of coverage for their dairy operation.
USDA has already issued nearly $90 million for margins triggered in February, March and April, and USDA offices are continuing to process remaining payments daily. The next monthly MPP-Dairy margin calculation, for May 2018 milk marketings, will be published on June 28.
USDA Secretary Perdue to talk agriculture in Canada
With the U.S.-Canadian relationship reaching a stress point over trade issues, U.S. Secretary of Agriculture Sonny Perdue will travel to the Canadian province of Prince Edward Island on Friday, June 15, for a bilateral meeting with Agriculture and Agri-Food Minister Lawrence MacAulay.
Perdue and MacAulay are scheduled to discuss opportunities for further cooperation between Canada and the U.S. in agriculture. They will tour MacAulay's farm, ride aboard a lobster boat and seafood wharf, and tour a potato farm.
RaboResearch: Mexico cheese tariffs have longer-term implications for U.S.
Initial U.S. dairy market reaction to the escalating tariff war between the U.S. and Mexico has been muted, but longer-term impacts are possible, according to Tom Bailey, dairy analyst with the RaboResearch team at Rabobank.
After President Donald Trump announced higher tariffs on steel and aluminum imported from Mexico, Canada and the European Union (EU), each trading partner announced retaliatory tariffs, with Mexico specifically targeting cheese from the U.S.
As the leading export market for U.S. cheese, Mexico was the destination for 28 percent of total U.S. 2017 cheese exports; U.S. cheeses represented 80 percent of Mexico's total cheese imports.
Despite Mexico's prominent position in the U.S. dairy export market, U.S. August cheese futures had declined just 3 percent as of early June. And, the last time Mexico placed tariffs on U.S. cheese – during a 2010 dispute over trucks from Mexico traveling in the U.S. – U.S. cheese exports to Mexico dipped just 1 percent.
This time, however, things could be different, Bailey warned. Among the concerns, the Mexican peso has depreciated against the U.S. dollar, making U.S. cheese even more expensive than with the addition of tariffs alone. Also, Mexico and the EU are implementing a bilateral trade agreement, and negotiations on a trade agreement between Mexico and New Zealand are also underway, providing Mexico with cheese-buying options. Finally, Mexico appears to have substantially stocks of cheese in storage.
With the less-than-amiable relationship between Mexico and the U.S., the U.S. may be seen as a less reliable trading partner, despite the efforts of individual companies. A prolonged tariff dispute could add downward pressure on U.S. cheese prices and milk prices paid to U.S. dairy farmers, Baily concluded.
Dairy replacement exports feel the heat
While U.S. dairy product exports set a record in April, last month's optimism regarding U.S. dairy cattle exports was quelled a bit. April exports of U.S. dairy replacement heifers slumped to a 21-month low. Exports for the month totaled just 750 head, valued at just over $1.57 million. Both were the lowest since August 2016.
Mexico imported 479 head during the month, followed by Canada, with 257 head.
Through the first four months of the year, dairy heifer exports stand at 6,501 head, about half the total for the same period a year ago.
Gerardo Quaassdorff, T.K. Exports Inc., Boston, Virginia, said some countries may be delaying the shipment of dairy heifer replacements past the heat of the summer. Other factors may include shortages of shipping vessels and cargo planes.
Tony Clayton, Clayton Agri-Marketing Inc., Jefferson City, Missouri, agreed that heat was a factor, with high temperatures routinely reaching higher than 105ºF in emerging Mideast and African markets.
Nonetheless, Quaassdorff and Clayton remain optimistic for heifer exports as the year progresses.
"I am still very optimistic for big numbers of dairy cattle to be exported the last half of 2018," Clayton said. "I see a lot of positioning of countries that plan to import large numbers, especially Oman and Qatar."
"Most of our emerging markets for live cattle have oil or its sub/byproducts as a main source of income," he said. "As long as the oil price is increasing, the dairy and beef businesses eventually become attractive too."
Exporters continue receiving trade leads and requests from Mexico, Canada, Turkey and a few countries in South America. The challenge, Quaassdorff said, is that other than Mexico, foreign requests are frequently for small numbers of animals, making shipments too expensive to be cost effective for either the buyer or the seller.
Ever-changing and cumbersome health requirements in emerging markets, especially related to leukosis and infectious bovine rhinotracheitis (IBR), are a roadblock and add financial risks for U.S. dairy heifer suppliers.
Foreign demand for beef feeder cattle is steady to higher, particularly from Muslim countries, Quaassdorff said. However, their demand for large numbers of noncastrated animals means other competitors, such as Uruguay, are now filling the orders. Uruguay suppliers have been able to reach partial payment agreements with the buyers/importers, so they do not castrate the young beef males.
Hay exports fairly steady
U.S. hay exports were mostly steady in April. Alfalfa hay shipments totaled 211,855 metric tons (MT), the third-highest monthly volume since June 2017. The month's exports were valued at $63.4 million. China's total of 96,027 MT was the highest of the year.
Sales of other hay totaled 107,853 MT in April, an 11,500 MT decline from March. Those shipments were valued at $35.3 million. Sales to Japan, South Korea, Taiwan and Canada were all down from March; the only increase among major customers was to the United Arab Emirates.
Foreign sales of alfalfa cubes and meal were mixed to mostly lower.
With first cutting underway in the Pacific Northwest, foreign customers are arriving to view the quality of the new crop and compare it to hay in the Pacific Southwest, according to Christy Mastin, international sales manager at Eckenberg Farms, Mattawa, Washington. Less-than-excellent weather during harvest has many customers looking for the higher-testing hay. Price negotiations will be heavily dependent on quality.
U.S. ag trade surplus shrinks
The April 2018 U.S. ag trade surplus was just over $600 million, the smallest since January. Monthly exports of $11.99 billion surpassed imports valued at $11.38 billion.
Year-to-date fiscal year 2018 (October 2017-April 2018) exports total $86.8 billion, compared to $75.3 billion in imports, yielding a trade surplus of $11.5 billion.
USDA boosts export outlook
USDA trade forecasters remain bullish on agricultural exports, despite growing storm clouds over tariffs with some major U.S. ag product customers.
The agency's quarterly Outlook for U.S. Agricultural Trade report, released May 31, raised projected fiscal year 2018 ag exports to $142.5 billion, a $3 billion increase from the February forecast. Imports were also raised by $3 billion, to $121.5 billion, leaving the projected U.S. agricultural trade surplus unchanged at $21 billion.
After weakening during the first few months of the year, the value of the U.S. dollar regained nearly all of its value in May and is expected to strengthen over the last half of 2018. However, robust global economic growth has also spurred demand for currencies of other large economies.
Wisconsin producers eligible for USDA loans to cover snowstorm losses
Wisconsin producers who suffered building and/or livestock losses as a result of an April 2018 snowstorm may be eligible for physical loss loans from the USDA's Farm Service Agency (FSA). The heavy snowfall and associated winds resulted in collapsed barns and some cattle deaths, April 13-15. (See: Dairy farmers dig out from roof collapses.)
An "Administrator's Physical Loss Notification" was issued for the primary damaged areas of Barron, Brown, Burnett, Door, Dunn, Fond Du Lac, Green Lake, Jackson, Kewaunee, La Crosse, Marinette, Monroe, Oconto, Outagamie, Polk, Portage, Rusk, Sawyer, Shawano, Trempealeau, Washburn, Waupaca and Wood counties in Wisconsin.
Additionally, producers in 29 contiguous Wisconsin counties may be eligible for programs based on this designation. The contiguous counties are: Adams, Ashland, Bayfield, Buffalo, Calumet, Chippewa, Clark, Columbia, Dodge, Douglas, Eau Claire, Florence, Forest, Juneau, Langlade, Manitowoc, Marathon, Marquette, Menominee, Pepin, Pierce, Price, St. Croix, Sheboygan, Taylor, Vernon, Washington, Waushara and Winnebago.
Producers in the contiguous counties of Dickinson and Menominee in Michigan, along with Chisago, Houston, Pine, Washington and Winona in Minnesota may be eligible for emergency loans.
Approval is limited to applicants who suffered severe physical losses only. Loans can help producers repair or replace damaged or destroyed essential physical property, including livestock.
Contact a USDA FSA office for more information. Application deadline is Jan. 29, 2019.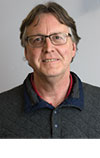 Dave Natzke

Editor
Progressive Dairyman