Digest Highlights
Stone-Front Leader Hilda, a 15-year-old registered Holstein cow owned by Andrew Jay and Lynette E. Buttles of Lancaster, Wisconsin, has set the new record for the most lifetime milk produced by a Holstein. Hilda completed 2020 with a lifetime total of 460,720 pounds of milk.
With this new record, Hilda surpassed the total of the previous Holstein record set in 2003 by Koepke K0017229-1660, with a lifetime milk total of 458,616 pounds. Twenty-five years prior to that, the record was established in 1978 by Breezewood Patsy Bar Pontiac, at 425,769 pounds of milk.
Hilda was classified EX-90 4E and her best annual record was set during her 9-year old lactation, where she produced 48,200 pounds of milk on 3X-milking. She also had eight natural daughters during her lifetime.
The Buttles have been milking registered Holsteins since 1913 and concentrate on breeding well-balanced cows, providing exceptional cow comfort and working as a team. They attributed Hilda's good blend of production and type for her lifetime of production. "She was a moderate sized cow with a great udder," Andy said. "She would just make big record after big record and do it easily."
The herd at Stone-Front Farm has a rolling herd average (RHA) of 30,058 pounds of milk with 1,291 pounds of fat (4.3%) and 914 pounds of protein (3.04%).
The FARM Program plans to resume on-farm evaluation activity on Sept. 1, while reinstating deadlines nationwide. The FARM Program also approved nominations for new Animal Care Task Force members.
Effective Sept. 1, evaluation and corrective action plan deadlines will be reinstated and all recommendations to forgo on-farm activities related to the FARM Program will be rescinded. Also, program cycles are now extended to June 30, 2024, for all program areas (Animal Care 4.0, Environmental Stewardship 2.0 and Workforce Development 1.0).
Evaluator resources, a list of events and training information are available here.
Also, the National Milk Producers Federation (NMPF) Animal Health and Well-Being (AHWB) Committee approved nominations for the FARM Animal Care Task Force members who will serve as FARM Animal Care Version 5.0 discussions commence.
The index of Global Dairy Trade (GDT) dairy product prices returned to the positive, albeit only slightly, after declining in mid-March. The index was up 0.3% in the latest auction, held April 6. A price summary of individual product categories follows:
Skim milk powder was up 0.6% to $3,367 per metric ton (MT).
Butter was up 2% to $5,776 per MT.
Whole milk powder was unchanged at $4,085 per MT.
Cheddar cheese was up 2.2% to $4,393.
Anhydrous milkfat was up 0.8% to $6,209 per MT.
The next GDT auction is April 20.
The next GDT auction is April 20.
Results from the monthly Purdue University/CME Group Ag Economy Barometer survey indicate U.S. farmers are more optimistic with longer-term financial conditions compared to a month ago, according to James Mintert, director of Purdue University's Center for Commercial Agriculture.
Latest survey results, revealed April 6, reflect ag producer outlooks as of March 22-26. While there was little change in the short-term outlook, the overall measure attained its highest level since reaching a record high last October. Strong ag commodity prices and improved farm financial conditions continue to support the Ag Economy Barometer readings heading into spring.
Producers were a bit more optimistic about their upcoming farm machinery purchase plans. Bullish perspective on farmland values continued in March. Producers' perspective on their farms' financial position continues to improve, which appears to be fueling some of the short-term optimism about farmland values and capital investments. They were not more optimistic concerning trade with China.
In a follow-up question, approximately 30%-40% of survey respondents said they were aware of opportunities to receive payments for capturing carbon on their farms. Among the relatively small percentage of respondents who reported carbon sequestration payment rates that were offered, approximately 80% of those respondents said payment rates were $20 per acre or less, with about half of those indicating a payment rate of $10 per acre or less.
The Ag Economy Barometer provides a monthly snapshot of farmer sentiment regarding the state of the agricultural economy. The monthly survey collects responses from 400 producers whose annual market value of production is equal to or exceeds $500,000. Minimum targets by enterprise are as follows: 53% corn/soybeans, 14% wheat, 3% cotton, 19% beef cattle, 5% dairy and 6% hogs.
U.S. Senators John Hoeven (R-North Dakota) and Michael Bennet (D-Colorado) reintroduced the Modernizing Agricultural Transportation Act, bipartisan legislation to reform the hours-of-service and electronic logging device (ELD) regulations at the U.S. Department of Transportation (DOT). The bill requires establishment of a "working group" to develop recommendations, with any DOT regulation enforcement delayed until after that working group files a report.


The USDA Farm Service Agency (FSA) is making $2 million available to establish partnerships with organizations to provide outreach and technical assistance to socially disadvantaged farmers and ranchers. The cooperative agreements will support participation in programs offered by FSA, including those that are part of USDA's Pandemic Assistance for Producers initiative. Interested organizations must submit proposals by May 5.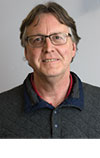 Dave Natzke

Editor
Progressive Dairy