Digest Highlights
The National Milk Producers Federation (NMPF) submitted comments supporting the USDA's Animal and Plant Health Inspection Service (APHIS) proposal requiring the use of radio frequency identification (RFID) tags for all dairy cattle involved in interstate commerce starting Jan. 1, 2023.
"We commend USDA-APHIS for taking this next step in moving animal identification forward with the use of RFID tags for official animal identification for dairy cattle," said Jim Mulhern, president and CEO of NMPF. "A national animal identification system can provide immediate access to relevant information in an animal disease or food safety crisis that could endanger the entire dairy chain, while protecting farmers' privacy."
In April 2019, APHIS originally proposed a timeline to transition to RFID eartags, including a requirement that all cattle previously tagged with metal eartags had to be retagged by Jan. 1, 2023. However, in October 2019, APHIS pulled that proposal from consideration. Both metal and RFID tags are current options to support APHIS' ongoing efforts to increase animal disease traceability.
Read: Weekly Digest: APHIS seeks public comment on RFID eartag transition timeline
Under the new proposal, RFID tags would be still required by Jan. 1, 2023. However, cattle previously tagged with metal eartags would be grandfathered in, and the metal tags would be allowed for the remainder of their lifespan, with no retagging requirement. Public comments were accepted through Oct. 5, 2020.
In comments, Jamie Jonker, NMPF vice president of sustainability and scientific affairs, noted the U.S. dairy industry has long advocated modernizing animal ID and disease traceability systems.
NMPF, the American Jersey Cattle Association, Holstein Association USA, Inc., National Association of Animal Breeders, National Dairy Herd Information Association and Dairy Calf and Heifer Association formed a group called IDairy to collectively advance official mandatory animal identification to aid disease traceability. Since 2009, the FARM Program has also recommend use of official 840-RFID tags for all dairy cattle.
FarmFirst Dairy Cooperative provided disaster benefits totaling more than $40,000 to three Iowa dairy farm members suffering damage and income loss related to August's derecho storm.
Wind speeds topped 110 miles per hour during the storm, Aug. 11. Roofs were ripped off of freestall barns and a milking parlor, and a silo recently filled with corn silage was lifted, causing the silo to break upon landing with its roof found two fields over. Ron Franck, dairy farmer in Newhall, Iowa, found only four of 40 calf hutches on the farm following the storm.
FarmFirst members are eligible for payments to assist against the loss of milk income caused by the death of a cow by either lightning or electrocution, the loss of electric power, or due to impassable roads due to snow or flooding. Over the past year, FarmFirst's disaster benefits program has awarded more than $81,000 in disaster payments for 13 member farms.
FarmFirst Dairy Cooperative, based in Madison, Wisconsin, represents farmers in Wisconsin, Minnesota, South Dakota, Michigan, Iowa, Illinois and Indiana.
Several dairy farms have been recognized for animal and environmental care and community outreach efforts through the American Dairy Association North East's Dairying for Tomorrow awards program.
In its fifth year, the program presents $1,000 ($500 for honorable mention winners) in the winning farm's name to either a local school district to provide portable coolers or other equipment to keep dairy products fresh, or to a regional food bank where the funds will be directed for the purchase of milk and dairy products.
Dairying for Tomorrow awards are divided into three categories: environmental stewardship, community outreach and animal care. Awards winners are:
Environmental Stewardship: Worth the Wait Farm, Stevens, Pennsylvania. Worth the Wait Farm participates in the Turkey Hill Clean Water Partnership, a joint effort between Maryland & Virginia Milk Producers, Turkey Hill Dairy and the Alliance for the Chesapeake Bay. The farm has adopted a model conservation plan that will help decrease phosphorus, nitrogen and sediment runoff to restore the health of the Chesapeake Bay. Honorable Mention awards in this category went to Mt-Glen Farms, Columbia Cross Roads, Pennsylvania, and Walmoore Holsteins Inc., West Grove, Pennsylvania.


Community Outreach: Dutch Hollow Farm, Schodack Landing, New York. Dutch Hollow Farm was recognized for building strong relationships and fostering transparency between farmers and their neighbors through farm tours, newsletters, informative social media content and partnerships with local leaders. Honorable Mention awards in this category went to Bradley Dairy Farm, Athens, Pennsylvania, and Broom's Bloom Dairy, Bel Air, Maryland.


Animal Care: Musser-Ridge Farm, Newmanstown, Pennsylvania. Musser-Ridge Farm was recognized for their animal care approach. A new barn facility was built for maximum cow comfort and includes rubber mats, deep sand beds, ceiling fans, sprinklers and extra-wide stalls. Honorable Mention awards in this category went to Valley Ho Farm, Middletown, Maryland, and Reyncrest Farms, Corfu, New York.
The Dairy Farmers of America's (DFA) "Members of Distinction" program honors dairy producer members who embody the cooperative's core values and excel on their operations, in their communities and in the industry. Each year, one member farm from each of DFA's seven regional areas is honored. The 2020 members of distinction are:
Central Area: Brick Family, Brickstead Dairy, Greenleaf, Wisconsin
Mideast Area: Oesch Family, Swisslane Farms, Alto, Michigan
Mountain Area: Roth Family, Si-Ellen Farms, Jerome, Idaho
Northeast Area: Garber Family, Rock Solid Dairy LLC, Shippensburg, Pennsylvania
Southeast Area: Crawley Family, Crawley's Valley View Farms, Gravette, Arkansas
Southwest Area: Schroeder Family, Lawrence Schroeder Dairy, Windthorst, Texas
Western Area: De Snayer Family, De Snayer Dairy, Lodi, California
Click here for additional details about DFA's 2020 Member of Distinction Award winners, including photos and a video about each farm family.
North Carolina Grade A dairy fluid milk producers who suffered losses because of disruptions in the milk supply chain have until Oct. 12 to apply for assistance through the COVID-19 Dairy Aid Program 2020.
To qualify, fluid milk producers must be inspected by the North Carolina Department of Agriculture and Consumer Services (NCDA&CS) Food and Drug Protection Division and qualify for the Grade A dairy program.
Producers will be eligible based on the pounds of Class I fluid milk produced beginning in April. A total of $2 million will be available, with limits on the amount paid to producers. Email for more information.
Washington's minimum wage will increase to $13.69 per hour starting Jan. 1, 2021. The change is significant this year because it also impacts wages paid to some salaried employees exempt from overtime and other protections under state law.
The minimum wage applies to most jobs, including those in agriculture. Farmworkers can't be paid less than the minimum wage, even when paid on a piece-rate basis.
The Washington State Department of Labor & Industries (L&I) enforces the state's wage and hour laws.
Dairy risk management is the focus of a three-part miniseries for Ohio's dairy industry, coming in November. The schedule includes:
Nov. 5 – How did we get to a -$8 PPD? featuring Mark Stephenson, director of dairy policy analysis, University of Wisconsin – Madison
Nov. 17 – Dairy Fundamental Outlook and Trade, featuring William Loux, director of global trade analysis, U.S. Dairy Export Council, and Mike McCully, McCully Group
Nov. 24 – Dairy Risk Management Tools, featuring Kenny Burdine, livestock marketing and management, University of Kentucky, and Jason Hartschuh and Chris Zoller, agriculture and natural resources educators, Ohio State University
The meetings will be live via Zoom, noon-1 p.m. (local time). There is no cost for the program, but advance registration is requested. Those registered will receive an email with information about joining the program via the Zoom platform.
The Professional Dairy Producers (PDPW) will host its 2020-21 PDPW Financial Literacy for Dairy Series, beginning in November. New this year, the program offers producer partnerships with dairy lenders, financial institutions and consultants who are willing to provide partial scholarships and support to participating producers.
The multilevel, multisession program is geared toward dairy farmers and other agribusiness professionals and designed to enable dairy producers to make timely and better management and financial decisions. All trainings are planned as in-person events, following Center for Disease Control and Prevention guidelines, at the PDPW headquarters in Juneau, Wisconsin.
An online placement assessment will determine which level best suits the degree of the individual producer's financial comprehension. Levels, session details and topic areas include:
Level 1: Nov. 11-12, 2020, and concludes Dec. 9-10, 2020
Level 2: Jan. 13-14, 2021, continues Feb. 10-11, 2021, and concludes March 3-4, 2021
Level 3: March 24-25, 2021
Level 1 and Level 2 program trainers include Gary Sipiorski, an independent business and financial consultant, and Kevin Bernhardt, professor of agribusiness at University of Wisconsin (UW) – Platteville School of Agriculture and farm management specialist with UW Extension and Center for Dairy Profitability. Level 3 trainer is Dick Wittman of Wittman Consulting, a faculty member of The Executive Program for Agricultural Producers (TEPAP) program.
Click here for fee information and to register online, or visit the PDPW website, or call (800) 947-7379. Space is limited to 30 attendees per level and the pre-assessment is required to complete registration. Financial Literacy for Dairy is an accredited training and offers up to 32 Dairy AdvanCE (DACE) continuing education credits for Level 1, up to 48 DACE credits for Level 2 and up to 16 DACE credits for Level 3.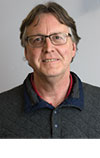 Dave Natzke

Editor
Progressive Dairy