Digest Highlights
After several months of decline compared to year-earlier levels, October 2018 sales of fluid milk steadied, according to a monthly summary from USDA's Dairy Market News.
At just under 4.1 billion pounds, October 2018 overall sales of packaged conventional and organic fluid milk were down just 0.3 percent compared to the same month a year earlier. October 2018 sales of conventional products totaled 3.9 billion pounds, down 0.6 percent from the previous year. Sales of organic products, at 228 million pounds, were up 4.7 percent. Organic represented about 5.5 percent of total sales for the month.
In the conventional category, whole and flavored whole milk sales were up compared to a year earlier. In the organic dairy case, October 2018 sales of whole, reduced-fat (2 percent) and low-fat (1 percent) milk were higher than the same month a year earlier.
Through the first 10 months of the year, U.S. fluid milk sales totaled about 38.9 billion pounds, down 2.2 percent compared to the same period a year earlier. Year-to-date 2018 sales of conventional products totaled 36.8 billion pounds, down 2.4 percent. January-October 2018 sales of organic products, at 2.2 billion pounds, were up 0.7 percent. Organic represents about 5.5 percent of total sales for the year.
Year-to-date, sales of whole and flavored whole conventional milk and whole and reduced fat organic milk are ahead of a year earlier.
The U.S. figures represent consumption of fluid milk products in federal milk order marketing areas and California, which account for approximately 92 percent of total fluid milk sales in the U.S. Sales outlets include food stores, convenience stores, warehouse stores/wholesale clubs, nonfood stores, schools, the food service industry and home delivery.
Dairy products purchased by the USDA are being delivered to food banks, but the perishability of milk means the agency is seeking additional local suppliers.
Maryland-based milk processing company Dairy Maid, one of 12 new vendors selling fluid milk to USDA, recently delivered 2,000 gallons of milk to the D.C. Capital Area Food Bank.
The delivery was one of many taking place at food banks across the country. The USDA purchased more than $20 million worth of milk in fiscal year 2018 and has been approved to purchase additional $10 million in 2019.
"To successfully supply nutrition programs around the country with a perishable product like fluid milk, we need to find more of those local farmers who can make last-mile deliveries," said USDA Undersecretary Greg Ibach.
USDA distributes commodities through the Food and Nutrition Service's safety net of nutrition assistance programs. The majority of the foods are provided to states for use in the network of food banks and food pantries that participate in The Emergency Food Assistance Program (TEFAP).
In addition to these purchases, USDA is buying products under the Food Purchase and Distribution Program, part of the agency's three-pronged trade mitigation program, created to help farmers impacted by retaliatory tariffs and unfair trade practices.
The USDA is seeking additional suppliers. Procurement schedules, steps required to become an approved vendor and more information are available on the USDA Agricultural Marketing Service website.
A proposal altering current procurement and distribution models for fluid milk provided at military installations would have a detrimental impact on small, local dairy producers, according to U.S. Sen. Chuck Schumer (D-New York).
Schumer discussed the Defense Commissary Agency (DeCA) proposal during an address at Byrne Dairy's Ultra Dairy facility, East Syracuse, New York. Schumer said DeCA – an agency of the Department of Defense that operates a worldwide chain of commissaries providing groceries to military personnel, retirees and their families – is considering a "warehouse" procurement model, which would require milk processors who bid on contracts to ship products to warehouses in Andover, Maryland, or Norfolk, Virginia, before being sent to military commissaries. He said that the "warehouse" model would require larger-quantity shipments and force companies to shoulder increased transportation costs, making it more difficult for smaller companies to compete.
For many years, DeCA has stocked shelves at commissaries via a "direct store delivery" model, where suppliers would enter into contracts to directly ship products to specific military installations. Schumer called on DeCA to stick with its current distribution model to help support local jobs and farms.
Schumer said that while the "warehouse" model may work well for nonperishable products with longer shelf lives, the current "direct store delivery" model is more cost-effective and efficient for a product like fluid milk.
The loss of this milk market would have a downstream impact on dairy farmers it purchases from, resulting in the dumping of excess milk.
Byrne Dairy supplies about 250,000 gallons of milk to military installations in New York each year and has provided locally sourced fluid milk to military facilities at Fort Drum, Fort Hamilton, Mitchell Field, Saratoga Springs and West Point under contracts with DeCA since 2001.
Byrne Dairy currently has four manufacturing facilities, located in Syracuse, East Syracuse and Cortlandville, New York. The company buys milk from 268 dairy farms within a 35-mile radius of its plants.
Global markets improved again: The index of Global Dairy Trade (GDT) dairy product prices rose 1.7 percent during the auction held Dec. 18, after rising 2.2 percent on Dec. 4.
Prices for all major product categories were higher:
Skim milk powder was up 3.4 percent to $2,042 per metric ton (MT).
Butter was up 4.9 percent to $3,928 per MT.
Whole milk powder was up 0.3 percent to $2,674 per MT.
Cheddar cheese was up 2.2 percent to $3,263 per MT.
The next GDT auction is Jan. 2, 2019.
U.S. sales of tractors and combines remained resilient for most of 2018, but started to soften as the year drew to a close, according to the Association of Equipment Manufacturers (AEM).
Through November, year-to-date 2018 sales of two-wheel-drive tractors were up 6.9 percent compared to the same period a year earlier, while sales of four-wheel-drive tractors were up 15.9 percent. Two-wheel-drive tractors under 40 horsepower saw sales growth of 9.3 percent; 100-plus horsepower tractors saw sales gains of 5.5 percent. At 4,233, combine sales were up nearly 17 percent.
"Trade issues remain a major concern, especially the uncertainty caused by tensions with China," said Curt Blades, AEM senior vice president of ag services. Positive forces included the Trump administration's efforts regarding year-round availability of E-15 fuel and approval of the 2018 Farm Bill.
Dairy Farmers of America (DFA) will purchase a Minnesota dairy processing plant owned by Agropur under an agreement announced Dec. 17. Terms of the deal were not released. The acquisition, subject to customary closing conditions, is expected to be final in early January 2019.
The facility, located in St. Paul, Minnesota, manufactures a variety of private-label fresh, extended shelf-life (ESL) and aseptic dairy products for grocery store chains, and organic milk brands. With the acquisition, DFA will expand its ESL capabilities and introduce aseptic processing into the farmer-owned cooperative's business portfolio.
Although Agropur is a raw milk customer of DFA at other facilities, DFA is not currently supplying milk to the St. Paul facility, according to Pat Panko, senior vice president and chief operating officer for DFA's Fluid Milk and Ice Cream Division. "Following the closing of the transaction, there will be no disruption to the current milk suppliers of the facility. As the business grows and requires additional raw milk to meet its demands, there may be an opportunity for DFA members to supply milk to the facility," Panko said.
Under the agreement, employees will retain their current positions, and the existing management team will continue to manage all day-to-day operations, including customer relationships, milk procurement and production.
The facility originated as the Schroeder Milk Company in 1884. It was acquired by Agropur in 2008 and became officially known as Agropur Division Natrel USA. Agropur inc. is a wholly owned subsidiary of Agropur Cooperative, based in Canada. Agropur processes more than 13 billion pounds of milk per year at its 39 plants across North America.
Six California pilot projects involving 45 dairy farms will receive financing through a state program designed to reduce greenhouse gas emissions.
The projects are designed to send conditioned dairy biogas to a centralized facility, where it will be upgraded to renewable natural gas (RNG) and injected into the gas utility pipeline. The program enables dairies – large and small – to interconnect to a single point of injection to the pipeline. The dairy-sourced biomethane will be used as a vehicle fuel, with a focus on replacing diesel use in heavy-duty trucks, buses and farm equipment.
The six projects will receive approximately $319 million in infrastructure investments and operation expenses over the next 20 years. California Bioenergy LLC was awarded funding for three of the projects: South Tulare, North Visalia and Buttonwillow. Maas Energy Works was awarded funding for two projects: Merced and Lakeside; and DVO Inc. was awarded the final project: Weststeyn.
The dairy biomethane pilot program is part of California's strategy to reduce emissions of short-lived climate pollutants, including methane. Legislation adopted in 2016 requires the state to reduce methane emissions from dairy and other livestock sectors by 40 percent by 2030. Emissions from dairy manure account for an estimated 25 percent of the state's overall methane emissions.
The interagency committee selecting the projects includes representatives from the California Public Utilities Commission (CPUC), the California Air Resources Board (CARB), and the California Department of Food and Agriculture (CDFA).
Twenty-four Wisconsin farm groups will receive $750,000 in grants in 2019 to address local soil and water conservation issues.
Funded through the state budget, the Producer-Led Watershed Protection Grants are intended to give financial support to farmers willing to lead conservation efforts tailored to their own watersheds. Individual grants range from $7,500 to $40,000. Five of the groups are first-time grant recipients.
The funding may be used for activities including implementation of conservation practices and technologies, farmer-to-farmer education programs and on-farm demonstration trials. Producer groups must work with the state's departments of agriculture and natural resources, county land conservation committees, university extension and nonprofit conservation organizations.
Dairy Council of California (DCC) is releasing its revised "Shaping Up My Choices" nutrition education program for third-grade students, the first in a series of program updates.
The new program's five lessons (available in English and Spanish) teach fundamental nutrition principles. Materials include individual student workbooks and a strong technology component. A web portal includes parent nutrition education resources, recipes, videos and online assessments. Resources are available Jan. 7. For more information, visit the Dairy Council of California website.
Funded by California's dairy farm families and local milk processors, DCC provides science-based nutrition education resources, including free nutrition curriculum to kindergarten through 12th-grade California classrooms.
Editor's note: After this article was originally published, the PennAg Industries Association issued a statement indicating the reporting deadline was extended until Feb. 15, 2019.
Pennsylvania dairy farmers are reminded to file their 2018 annual concentrated animal feeding operation (CAFO) general permit reports to the state's Department of Environmental Protection (DEP) by Jan. 1, 2019. CAFOs operating under a general permit but failing to submit the report by the deadline will lose their permit and be forced to file an application for a new one, according to the PennAg Industries Association.
DEP is sending out letters to all CAFO owners to remind them of the importance of submitting their annual report. Included with the letter is a reminder to send in the required winter spreading form if they will be applying manure during the winter period.
As producers face increasing pressure to find new sources of revenue, some are looking to state and federal grant programs. Farm Credit East has developed resources to help farmers navigate the complex landscape of finding and applying for grants, incentives and cost-share programs for agriculture.
The first steps to seeking grant funds include developing a business plan and budget. An effective plan might involve changing enterprises, producing a new product, exploring a new market channel or managing resources on the farm in a more efficient manner. One of the realities farmers discover when seeking grant funding is that funders generally expect applicants to do something new and different, and there is little to no funding available for "business as usual" activities.
Resources available from Farm Credit East include a webinar, grant-writing recommendations and a list of available grant programs in Connecticut, Maine, Massachusetts, New Hampshire, New Jersey, New York and Rhode Island.
Farmers now have a low-cost option for insuring small parcels of land in one county by combining them into a single enterprise unit with land in a neighboring county. The USDA's Risk Management Agency (RMA) is offering the new endorsement, known as the Multi-County Enterprise Unit, for farmers interested in covering two counties in the same state under their crop insurance policy.
More information on the Multi-County Enterprise Unit endorsement can be found on the RMA website.
The USDA is offering up to $600 million in loans and grants to help build broadband infrastructure in rural America. Telecommunications companies, rural electric cooperatives and utilities, internet service providers and municipalities may apply for funding through USDA's new ReConnect Program.
Projects funded through this initiative must serve communities with fewer than 20,000 people with no broadband service or where service is slower than 10 megabits per second (mbps) download and 1 mbps upload. Priority will be awarded for projects that propose to deliver higher-capacity connections to rural homes, businesses and farms.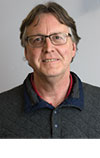 Dave Natzke

Editor
Progressive Dairyman