Digest Highlights
An expansion of an alliance involving Dairy Farmers of America (DFA) is designed to reduce on-farm greenhouse gas emissions while improving the economic viability of family-owned dairy farms.
Under the new partnership, Vanguard Renewables Ag will design, develop and operate dairy farm anaerobic digestion/methane capture projects, and Dominion Energy will own the projects and market the renewable natural gas (RNG).
The agreement, announced Dec. 11, builds on an alliance formed in 2017, when DFA, the nation's largest dairy cooperative, partnered with Massachusetts-based Vanguard Renewables to help bring anaerobic digestion technology to more dairy farms across the country. Under that arrangement, Vanguard develops and operates the on-farm facilities, and participating farmers receive a new income stream.
According to a press release, a typical dairy waste-to-energy project will consist of a cluster of multiple farms totaling 20,000 to 30,000 dairy cows. The methane produced from dairy manure is captured through anaerobic digestion and transported through low-pressure gathering lines to a central conditioning facility. Once the gas is processed and cleaned of any impurities, it is then delivered to local consumers through the existing underground distribution network.
Multiple projects are already under development in Georgia, Nevada, Colorado, New Mexico and Utah, with additional projects planned nationwide.
Dominion Energy is headquartered in Richmond, Virginia, and serves about 7.5 million customers in 18 states. In addition to solar and wind power projects, it has also joined forces with Smithfield Foods to form the largest agricultural-based renewable natural gas partnership in the U.S., converting methane from U.S. hog farms into clean energy.
October fluid milk sales volume totaled just over 4 billion pounds, according to the USDA's Dairy Market News.
Overall October 2019 sales of packaged conventional and organic fluid milk totaled 4.04 billion pounds, down 2.1% compared to a year earlier. January-October 2019 sales were estimated at 38.22 billion pounds, down 1.8%.
October sales of conventional products totaled 3.81 billion pounds, down 2.2% from the previous year. Year-to-date sales totaled 36.11 billion pounds, down 1.7%. In the conventional category, October sales of whole milk were up 0.4%, at 1.29 billion pounds; year-to-date sales totaled 12.49 billion pounds, up 0.9%. Sales of flavored whole milk were up 13.4% in October and up 8.9% year-to-date.
October sales of organic products, at 230 million pounds, were up 0.9% from a year earlier. Year-to-date, organic sales totaled 2.11 billion pounds, down 2.2%. Organic sales were led by whole milk, up 11% from last October and 4.4% year-to-date. Organic products represented nearly 5.7% of total sales in October and about 5.5% year-to-date.
The U.S. figures represent consumption of fluid milk products in Federal Milk Marketing Order (FMMO) areas and California (now a part of the FMMO system), which account for approximately 92% of total fluid milk sales in the U.S. Sales outlets include food stores, convenience stores, warehouse stores/wholesale clubs, non-food stores, schools, the foodservice industry and home delivery.
While fluid milk sales were down, commercial use of other dairy products was up, according to the USDA's Economic Research Service. Compared to October a year earlier, American cheese consumption rose 26.1 million pounds (5.9%), pushing total cheese consumption up 0.2%, to 1.134 billion pounds. Butter consumption saw a 4.1% increase, to 212.7 million pounds. Dry whey consumption was up 14.7% year-to-date, and 68% from the prior year. Nonfat dry milk and skim milk powder also saw strong increases in consumption, up 18.3% from the previous year and 12.8% year-to-date.
The USDA's Agricultural Marketing Service (AMS) awarded multiple bids for the delivery of fluid milk for distribution through domestic feeding programs. In three separate announcements, bids totaled:
4.36 million units of 1%, 2% and whole milk in half-gallon and gallon containers, scheduled for delivery between Jan. 6 and April 1, 2020. Prices ranged from $1.27-$2.74 for half gallons and $2.34-$4.16 for gallons. Bids were accepted from Anderson Erickson Dairy, Borden Dairy, Dairy Farmers of America, Darigold, Dean Foods, Hiland Dairy Foods, Hollandia Dairy, HP Hood, Prairie Farms, Royal Crest Dairy, Shamrock Foods and Upstate Niagara Cooperative. A total of 54,000 gallons and 105,300 half-gallons of milk were not purchased due to price considerations, and no offers were received for 24,000 half-gallons of milk.
50,400 units of 1%, 2% and whole milk in half-gallon and gallon containers, scheduled for delivery between Jan. 6 and April 1, 2020. Prices ranged from $1.60-$1.85 for half gallons and $2.85 for gallons. Bids were accepted from Darigold and HP Hood.
93,600 gallons of 2% and whole milk in gallon containers, scheduled for delivery between Jan. 20 and April 1, 2020. Prices ranged from $2.85-$3.11 per gallon. Bids were accepted from Darigold.
The Minnesota Department of Agriculture (MDA) reopened enrollment in its Dairy Assistance, Investment and Relief Initiative (DAIRI) program for eligible milk producers through the end of the year.
Producers who have locked in five years of coverage through the USDA Farm Service Agency's Dairy Margin Coverage (DMC) program and who have not already successfully enrolled in the DAIRI program can apply.
The MDA has already issued $3.4 million to about 1,800 producers representing more than 1,550 farms in Minnesota through the program in its first round of payments.
Producers not yet successfully enrolled will not receive the first round of payment, but may receive a check for the second round, which will be determined after all new enrollments have been received.
In order to qualify, farmers must have produced less than 160,000 hundredweight (cwt) of milk in 2018. They will be paid based on production levels, up to 50,000 cwt of milk produced in 2018.
An application form, an IRS Form W-9, a copy of their DMC enrollment form and a statement from their processor(s) detailing the amount of milk produced in 2018 are required to complete an application. All materials must be postmarked by Dec. 31, 2019.
Producers who are already successfully enrolled and have received their first check do not need to take any action. They will automatically receive a second payment. However, producers who submitted incomplete applications and have not received a check must return any requested information by Dec. 31, 2019 to be eligible for the second payment.
For additional information and the application form, visit the DAIRI program page of the MDA website.
The International Dairy Foods Association (IDFA) reported that U.S. Agriculture Secretary Sonny Perdue has denied a request for release of confidential business information collected through the Federal Milk Marketing Order (FMMO) program.
In late October, IDFA said the U.S. Government Accountability Office (GAO) asked the USDA to provide data that would have reportedly included the names and addresses of dairy producers, as well as milk marketing information from cooperatives and proprietary firms, including monthly pounds of milk marketed, to whom the milk was sold and prices for the associated monthly milk volumes.
Working with the National Milk Producers Federation (NMPF), IDFA advocated directly with the USDA and Secretary Perdue, saying any disclosures of this proprietary information would harm individual farmers, cooperatives and proprietary processors, and would significantly disrupt the U.S. dairy market. Moreover, it would have set a negative precedent for USDA's handling of confidential information and would likely cause milk handlers to stop providing the USDA with voluntary data submissions given that such information could be vulnerable to public disclosure.
In letters to IDFA and NMPF in early December, Perdue said USDA would not release the information "to any non-USDA entity, including GAO."
The index of Global Dairy Trade (GDT) dairy product prices declined in the final auction of the year, Dec. 17. The overall index dropped 5.1%, with skim milk powder and whole milk powder leading the decline. Among major products, prices included:
Skim milk powder was down 6.3%, to $2,867 per metric ton (MT).
Cheddar cheese was up 1.7%, to $3,869 per MT.
Butter was down 2.4%, to $3,886 per MT.
Whole milk powder was down 6.7%, to $3,099 per MT.
The next GDT auction is Jan. 7, 2020.
Shortly after last week's Progressive Dairy Extra deadline, the U.S. Senate voted to confirm Dr. Stephen Hahn as the next U.S. Food and Drug Administration Commissioner (FDA). The head of the National Milk Producers Federation (NMPF), president and CEO Jim Mulhern, expressed hope that Hahn will advance long-term efforts to address FDA enforcement of rules covering manufacturers and marketers of plant-based foods using dairy terms on labels and in marketing campaigns.
During his Senate confirmation hearing last month, Hahn voiced his support for "clear, transparent and understandable labeling for the American people."
Meeting Dec. 10-11, the Federal Reserve's Federal Open Market Committee (FOMC) voted unanimously to maintain interest rates at 1.5% to 1.75%. And, the committee sentiment indicated interest rates may remain steady through 2020.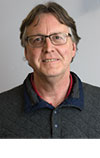 Dave Natzke

Editor
Progressive Dairy