Digest Highlights
DPA petition seeks 2 cents of national checkoff for dairy product donation program
USDA accepting bids for 9.6 million gallons of milk
Arla proposes to pay all 2018 net profits to farmers
FDA comment period on dairy identity standards extended
Dairy's map ends August drier
California 4a, 4b prices improve
July cull cow prices steady
Global Dairy Trade prices mixed
Louisiana Dairy Stabilization Study Commission holds first-ever meeting
Missouri regulating 'meat' advertising, lawsuit filed
Consuming milk at breakfast lowers blood glucose throughout the day
DPA petition seeks 2 cents of national checkoff for dairy product donation program
The Dairy Pricing Association (DPA) is circulating a petition asking that dairy farmers be allowed to voluntarily direct 2 cents of the national dairy checkoff to purchase dairy products to feed the needy.
Citing "recurring prolonged adverse market conditions and the ongoing loss of dairy farms in America since the introduction of this act, these producers feel it is time for change on how their checkoff dollars are being used," DPA said.
Specifically, the petition asks that the USDA secretary amend the Dairy Production Stabilization Act of 1983, giving producers the option to voluntarily send a portion of the 15-cent checkoff to the DPA. The grassroots organization, with members in 10 states, already conducts a voluntary membership checkoff, using funds to purchase whole milk powder for humanitarian efforts.
According to DPA, the purchase of dairy products for feeding programs would help stabilize dairy farmer milk prices and promote consumption of high-quality dairy products by people who do not otherwise have the opportunity to consume them.
USDA accepting bids for 9.6 million gallons of milk
The USDA's Agricultural Marketing Service (AMS) has updated commodity requirement specification for companies wishing to sell fluid milk to the agency for domestic food assistance programs.
In a related announcement, USDA is accepting bids for 9.6 million gallons of milk covering three delivery periods: Oct. 15-Dec. 15, 2018; Dec. 10, 2018-Jan. 30, 2019; and Feb. 4-Mar. 27, 2019. All bids must be submitted by Sept. 14.
USDA previously announced it would buy $50 million in fluid milk, estimated at between 12 million to 15 million gallons of consumer-packaged whole, 2 percent, 1 percent and skim milk. The purchase announcement was the first ever involving fluid milk for domestic feeding programs. (Read: USDA authorizes $50 million for feeding program fluid milk purchases)
According to guidelines released Aug. 28, fluid milk meeting USDA requirements must be produced and processed (including pasteurized) in the U.S. The milk must have a minimum solids (not fat) content of 8.25 percent and be maintained and delivered at a temperature of 45ºF or below. The minimum shelf life is 12 days from the delivery date or the maximum days allowed by local or state regulations, whichever is less. The "use by," "sell by" or "best by" date on the container should match this shelf life requirement.
Arla proposes to pay all 2018 net profits to farmers
The board of directors for Denmark-based Arla Foods has proposed paying all 2018 net profits as a supplemental payment to the co-op's farmer owners.
Citing a strong balance sheet, the board said it was in the best interest of the company to financially support European Union (EU) dairy farmers suffering through a widespread drought. The company's board of representatives will consider the proposal in October and then make the final decision in February 2019, when 2018 financial results are approved. If approved, the potential payout is likely in March 2019.
The amount of the payout remains subject to there being no material changes to the profit level or financial outlook at the end of the year. Arla anticipates a 2018 net profit of 2.8 to 3.2 percent. The payment is currently estimated at 285 to 310 million euros or between 2.3 and 2.5 euro cents per kilogram of milk (about 90 cents per hundredweight, U.S.)
Arla Foods is a cooperative owned by dairy farmers in the United Kingdom, Denmark, Sweden, Germany, Belgium, Luxembourg and the Netherlands.
FDA comment period on dairy identity standards extended
Dairy organizations have extra time to comment on the U.S. Food and Drug Administration (FDA) "nutrition innovation strategy," including regulation of standards of identity for milk and dairy products. The comment period, originally scheduled to close on Aug. 27, has been extended until Oct. 11.
Dairy organizations have used the platform to call for FDA to regulate the use of terms such as milk, yogurt and cheese by companies marketing plant-based and other nondairy alternatives.
Dairy's drought map drier to end August
More U.S. dairy cows were located in "drought areas" as August came to a close, according to the USDA's World Agricultural Outlook Board. As of Aug. 28, about 24 percent of the nation's milk cows were located in areas experiencing drought (Figure 1), a 1 percent increase compared to a month earlier. With few exceptions, dry areas emerged or expanded in all but a couple "major" dairy states.
The weekly U.S. Drought Monitor overlays areas experiencing drought with maps of major production areas for hay, alfalfa hay, corn, soybeans and other crops, as well as primary dairy and all cattle areas. The report showed about 25 percent of major alfalfa hay production areas were in areas experiencing drought, 3 percent more a month earlier.
California 4a, 4b prices improve
California's August Class 4a price is $14.05 per hundredweight (cwt), up 33 cents from July but $2.63 less than August 2017. The year-to-date 2018 average stands at $13.50 per cwt compared to $15.27 per cwt a year ago.
The August 4b price is $14.18 per cwt, up 97 cents from July but $1.20 lower than August 2017. The January-August 2018 average stands at $14.18 per cwt compared to $15.28 per cwt a year ago.
July cull cow prices steady
U.S. cull cow prices moved little in July, according to the USDA National Ag Statistics Service Ag Prices report.
July 2018 cull cow prices (beef and dairy combined) averaged $66.80 per cwt, up 50 cents from June but $10.50 per cwt less than July 2017.
Year-to-date, the cull cow price average is $66.37 per cwt, down $4.73 per cwt from January-July 2017.
Global Dairy Trade prices mixed
Global Dairy Trade (GDT) dairy product prices were mixed during the auction held Sept. 4. The overall index was down 0.7 percent.
Among major products, the cheddar cheese price was up 4.2 percent to $3,631 per metric ton (MT), and skim milk powder was up 2.2 percent to $2,005 per MT. Offsetting those gains, the butter price was down 2.8 percent to $4,271 per MT, and whole milk powder was down 2.2 percent to $2,821 per MT.
The next GDT auction is Sept. 18.
Louisiana Dairy Stabilization Study Commission holds first-ever meeting
The Louisiana Dairy Stabilization Study Commission held its first meeting in late August. The commission was created in the 2018 state legislative session, designed to ensure adequate supplies of milk and dairy products, protect consumers against excessive prices and bolster the industry for Louisiana's dairy farmers. The commission is set to meet at least twice more before submitting its report to the legislature in February 2019.
The 18-member study commission is tasked with collecting data on the retail price of milk and milk products in Louisiana; analyzing how cost markups of milk products at the retail level affect the prices paid to processors, distributors and farmers; comparing other state programs that set minimum prices or otherwise regulate the price milk; and determining how supply and demand forces effect the price dairy farmers receive for raw milk.
According to recent USDA milk production estimates, Louisiana has about 11,500 cows. Its 95 licensed dairy farms produced about 160 million pounds of milk in 2017, resulting in a $5 billion total economic impact of dairy produced and sold in the state.
Democratic state Sen. Francis Thompson, chairman of both the Louisiana Senate Agriculture Committee and the Dairy Stabilization Study Commission, said that he hopes the work of the commission will put a spotlight on the tragic decline of the industry, educate the public on how the dairy business works and develop solutions on how to solve problems plaguing the state's dairy farmers.
Missouri regulating 'meat' advertising, lawsuit filed
Missouri became the first state to take steps to regulate marketing and advertising of "meat" derived from plants or created in a laboratory, implementing a state law on Aug. 28. It's already the subject of a federal lawsuit.
New provisions added to the state's Meat Advertising Law require front-of-package product labeling identifying the product is "plant-based," "veggie," "lab-grown," "lab-created" or a comparable qualifier. The Missouri Department of Agriculture's Meat and Poultry Inspection Program plans to phase in our new guidelines over the next four months to give companies time to update product labels and bring packages into compliance. Enforcement begins Jan. 1, 2019.
A day before the law was implemented, lawyers representing plant-based food companies and other organizations filed a lawsuit in the U.S. District Court in the Western District of Missouri. The suit seeks both preliminary and permanent injunctions against the Missouri law, challenging the constitutionality of the law and alleging it violates commercial speech rights.
Consuming milk at breakfast lowers blood glucose throughout the day
A change in breakfast routine may provide benefits for the management of Type 2 diabetes, according to a new study published in the Journal of Dairy Science.
The research was conducted by H. Douglas Goff, Ph.D., and the team of scientists from the Human Nutraceutical Research Unit at the University of Guelph, in collaboration with the University of Toronto.
They examined the effects of consuming high-protein milk at breakfast on blood glucose levels and satiety after breakfast and after a second meal. Milk consumed with breakfast cereal reduced postprandial blood glucose concentration compared with water, and high dairy-protein concentration reduced postprandial blood glucose concentration compared with normal dairy-protein concentration. The high-protein treatment also reduced appetite after the second meal compared with the low-protein equivalent.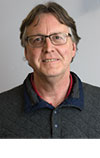 Dave Natzke

Editor
Progressive Dairyman