Digest Highlights
The Pennsylvania Milk Marketing Board (PMMB) issued four orders making more than $9.25 million in claims against Dean Foods bonds. The bond claims, issued July 8, cover non-payment to Dairy Farmers of America (DFA) for Pennsylvania milk shipped to Dean plants in April 2020, as well as limited underpayments for milk delivered prior to April. (Read: Dean Foods misses FMMO payments)
The Pennsylvania Milk Producers' Security Act requires dealers to provide bonds or other security to protect about one month's worth of milk receipts. The bond coverage was enough to compensate DFA for all the Pennsylvania milk it delivered to Dean Foods plants.
The USDA's Animal and Plant Health Inspection Service (APHIS) announced the purchase of Foot and Mouth Disease (FMD) vaccine for the National Animal Vaccine and Veterinary Countermeasures Bank (NAVVCB). APHIS will invest $27.1 million in the FMD vaccine, which the agency will use in the event of an outbreak to protect animals and help stop the spread of disease.
In a separate press release, the animal health company Boehringer Ingelheim announced it had been awarded a USDA contract to create and maintain a strategic reserve of frozen FMD vaccine antigen concentrate that the company could quickly formulate into a vaccine.
FMD is a highly contagious viral disease that can affect cattle, pigs, sheep, goats and other animals with divided hooves. It does not affect people. The U.S. eradicated FMD in 1929, but an outbreak could devastate the livestock industry and, consequently, our national food supply, if left unchecked.
"While we are confident we can keep foot-and-mouth disease out of the country … having access to vaccine is an important insurance policy," said Greg Ibach, USDA undersecretary for marketing and regulatory programs.
The initial purchase culminates a multi-year effort by the National Milk Producers Federation (NMPF) and other livestock organizations working with the USDA to update U.S. preparedness for an FMD outbreak. In 2014, NMPF's board of directors endorsed a set of FMD priorities for the U.S. dairy industry, including modernizing the FMD vaccine bank.
The NAVVCB is one component of a three-part program established by the 2018 Farm Bill to comprehensively support animal disease prevention and management. APHIS will also continue to participate in the North American Foot and Mouth Disease Vaccine Bank.
A U.S.-Japanese agreement expands an organic equivalent arrangement to include livestock products, eliminating the need for dual certifications. Effective July 16, it will reduce costs and streamline the process for anyone involved in the organic livestock supply chain by requiring only one organic certification – either the Japan Agricultural Standards (JAS) or the USDA organic regulations – according to Greg Ibach, USDA undersecretary for marketing and regulatory programs.
The U.S.-Japan organic trade arrangement has been allowed for plant-based products since 2014.
USDA has established equivalence arrangements with major organic export markets including Canada, the European Union, Japan, South Korea, Switzerland and Taiwan. These arrangements eliminate the need for dual certifications, avoiding double fees, inspections and duplicative paperwork. For additional details, visit the USDA National Organic Program website.
The National Milk Producers Federation (NMPF) is urging anyone comparing dairy and plant-based alternatives to look at sales numbers closely. In a continuation of efforts to address "the death of dairy" myth and the proliferation of reports that plant-based beverages are making large inroads into dairy markets, a recent "Dairy Defined" article stresses that an accurate picture requires statistical analysis of sales volume, not just value.
According to NMPF, plant-based activists like to measure by value, with its built-in bias toward more expensive products. Plant-based beverages cost more than dairy: $6.95 per gallon on average this year, versus $4.12 per gallon for milk. So far this year (through June 14), milk sales totaled $6.96 billion (or 86% of the category spending), while consumers spent $1.16 billion on plant-based beverages (14% of total category spending). The value ratio of milk-versus-plant-based alternatives is 6-to-1.
On a volume basis, dairy sales are even stronger. Through mid-June, consumers purchased 1.7 billion gallons (91% of category volume) of milk, while purchases of plant-based beverages totaled 0.17 billion gallons (9% of category volume), a ratio of 10-to-1 in favor of dairy.
NMPF said the inappropriate use of value-versus-volume measurements makes plant-based products appear more popular than they really are.
In addition, by using dairy terms to market non-dairy products, the plant-based activists attempt to exploit dairy's "healthy halo."
Taco Bell recently unveiled two new dairy-rich items to its menu developed in partnership with Dairy Management Inc. (DMI).
Mike Ciresi, DMI senior dairy scientist who works at Taco Bell's headquarters in Irvine, California, co-managed both projects. The additions include:
Grilled Cheese Burrito, featuring a blend of mozzarella, cheddar and pepper jack cheeses in addition to sour cream, beef, rice, crunchy red strips and chipotle sauce. A layer of cheese is then grilled around the tortilla. In addition to creating the new item, an initial challenge was finding heat-resistant paper that the melted cheese wouldn't stick to.
Pineapple Whip Freeze beverage, the first beverage to contain dairy since Taco Bell and DMI formed a partnership in 2012. The beverage faced an initial hurdle of inadequate refrigeration capacity near the restaurants' drink stations. So, Ciresi and Emil Nashed, who leads DMI's Global Innovation Partnerships science team, joined DMI's Product Research Team and the Midwest Dairy Center at the University of Minnesota to create a dairy-based, shelf-stable creamer that consists of real cream and met Taco Bell's product requirements.
Both menu items are limited-time offerings.
Dairy maintained its foothold in the Dietary Guidelines Advisory Committee's (DGAC's) final report, released publicly on July 15, but dairy organizations continue to push for the next step: embracing dairy foods at all fat levels.
The DGAC's final scientific advisory report, submitted to the secretaries of the USDA and Health and Human Services (HSS), notes that Americans overall need more dairy in their diets, with 88% of them falling short of recommendations. That figure includes 79% of 9-13-year-olds, who rely heavily on the school lunch program to meet nutritional needs. The report also highlights dairy's unique place as a provider of key nutrients that otherwise would be under-consumed in American diets.
Dairy is recommended for consumption within all three healthy eating patterns featured in the report. The committee recognized milk as a nutrient-rich beverage that contributes positively to under-consumed nutrients, including potassium, calcium, phosphorus, magnesium, vitamins A and D, and others.
In the committee's first-ever recommendations for birth through 24 months, yogurt and cheese are recognized as complementary feeding options for infants ages 6-12 months, and dairy foods (milk, cheese and yogurt) are included in healthy eating patterns for toddlers 12-24 months.
It was a recommendation regarding low-fat and nonfat dairy foods where dairy organizations said the report fell short.
Jim Mulhern, president and CEO of the National Milk Producers Federation (NMPF), said the organization was pleased with DGAC's final report reaffirming dairy's crucial role in a nutritious diet. However, he expressed concern that the committee's report reflected long-held assumptions on saturated fat and failed to recognize newer, broader science that shows the benefits of dairy foods at all fat levels.
"We repeatedly called on the committee to take a fresh look at multiple studies that show beneficial or neutral effects of dairy on chronic disease risk at all fat levels," Mulhern said. "Unfortunately, the DGAC report does not reflect this newer science."
The American Dairy Coalition (ADC), which had called for a delay in the release of the DGAC report, sent a letter to the USDA Secretary Sonny Perdue and HSS Secretary Alex Azar requesting that development of the 2020-25 Dietary Guidelines for Americans be delayed until concerns regarding scientific research and full-fat dairy products is addresed.
Specifically, ADC said results of a 2015 study by the National Academy of Sciences, Engineering and Medicine (NASEM) were ignored.
ADC said the DGAC report, as written, effectively bans whole milk from daycares and school nutrition programs.
The USDA and HSS will use the report to co-develop the 2020-25 Dietary Guidelines for Americans, scheduled for release at the end of December 2020. The agencies are accepting written public comments on the committee's final report through Aug. 13. The public will also have an opportunity to provide oral comments at a public meeting, Aug. 11.
Beyond providing dietary advice to consumers, members of Congress use the guidelines when authorizing federal spending on feeding programs, and the document is used as the basis for dairy options served as part of the National School Lunch and Breakfast programs and other federal feeding programs.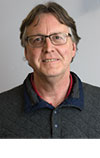 Dave Natzke

Editor
Progressive Dairy