Digest Highlights
Details concerning USDA's newly announced Pandemic Market Volatility Assistance Program (PMVAP) and changes to the Dairy Margin Coverage (DMC) feed cost calculations will be discussed during a dairy industry conference call, Sept. 14, 12:30-1:30 p.m. (Eastern time). The call will be hosted by the Pennsylvania Center for Dairy Excellence (CDE) and feature Paul Bleiberg, senior vice president, government affairs, with the National Milk Producers Federation (NMPF); Cynthia Walters, USDA dairy program director in Pennsylvania; and Zach Myers, CDE risk education manager.
To join the free conference call, dial (978) 990-5000 and enter access code 553371, followed by the # sign, when prompted. To ensure as many questions can be addressed as possible, questions must be submitted in advance of the call. Text or call (717) 585-0766 to submit questions for panelists or email Myers.
In the meantime, check the Progressive Dairy website for any program detail updates.
The USDA is taking more time to evaluate a request to exempt small Class I distributing plants (those with sales of under 3 million pounds of milk per month) from Federal Milk Marketing Order (FMMO) pooling obligations. Read: Weekly Digest: Small Class I milk handlers seek FMMO exemption.
In the petition submitted July 19, Mark Lamers, president of Lamers Dairy Inc., Appleton, Wisconsin, requested the exemption. Lamers was supported in the request by several other smaller milk handlers, including Ronnybrook Farms, Ancramdale, New York; High Lawn Farms LLC, Lee, Massachusetts; Broadacre Dairies, Powel, Tennessee; Calders Brothers Dairy, Lincoln Park, Michigan; Snowville Creamery LLC, Pomeroy, Ohio; Farmers All Natural, Wellman, Iowa; and Toft Dairy Inc., Sandusky, Ohio. Citing the limited impact of the change, Lamers said the change could be made through an informal rule-making process and not require a formal national hearing.
However, in a letter dated Aug. 18, USDA Agricultural Marketing Service (AMS) Dairy Program Deputy Administrator Dana Coale said the agency needed more time to evaluate the request.
According to the Agricultural Marketing Agreement Act of 1937 (AMAA), Coale wrote, the USDA can only use informal rulemaking if the proposed change to the FMMOs does not have a direct impact on the uniform or blend price. That analysis was expected to take approximately 60 days.
A similar exemption, approved in 2010, is already provided to producer-handlers with route sales of under 3 million pounds per month. Current FMMO regulations require all Class I distributing plants whose monthly route distributions sales are above 150,000 pounds to participate in the pool.
The USDA continues to purchase dairy products for domestic feeding programs to be delivered during the final quarter of 2021.
Contract bids, accepted on Aug. 25-26, covered more than 6.3 million gallons of fluid milk (skim, 1%, 2% and whole) in gallon and one-half gallon containers for delivery between Oct. 4-Dec. 29, 2021.
Fluid milk bids were accepted from: Cream-O-Land Dairy, Florence, New Jersey; Dairy Farmers of America, Kansas City, Kansas; Darigold, Seattle, Washington; DFA Dairy Brands Fluid, Dallas, Texas; Foster Dairy Farms, Modesto, California; GH Dairy, Ontario, California; GH Dairy El Paso, El Paso, Texas; Hiland Dairy Foods, Springfield, Missouri; Hollandia Dairy, San Marcos, California; Milkco Inc., Ashville, North Carolina; New Dairy Opco, Dallas, Texas; Prairie Farms Dairy, Edwardsville, Illinois; Royal Crest Dairy, Denver, Colorado; United Dairy Inc., Charleston, West Virginia; HP Hood, Lynnfield, Massachusetts; and Upstate Niagara Co-op, Buffalo, New York.
Contract bids, accepted on Aug. 27, covered more than 9.3 million pounds of print salted butter for delivery between October-December 2021.
Butter bids were accepted from: Associated Milk Producers Inc., New Ulm, Minnesota; Challenge Dairy Products, Dublin, California; Darigold; and Select Milk Producers, Dallas, Texas. No offers were received for another 861,840 pounds of butter.
Dairy exports likely accounted for more total milk solids than domestic fluid milk sales again in June.
As previously detailed by Progressive Dairy, the USDA and U.S. Dairy Export Council (USDEC) data indicated foreign sales of dairy products had surpassed domestic fluid milk sales in the volume of total milk solids marketed in 2021. (Read: Exports overtaking fluid products in moving U.S. milk solids.) That trend continued in June.
In its latest monthly Milk Production report, released Aug. 19, the USDA revised June 2021 U.S. milk production to 18.954 billion pounds. Monthly statistics show all milk marketed through FMMOs averaged 3.84% butterfat, 3.12% protein and 5.78% other solids, yielding total solids of 12.74% (12.74 pounds per hundredweight [cwt] of milk). Calculated across all milk production in June, the total solids would be 2.41 billion pounds.
U.S. sales of packaged fluid products totaled 3.39 billion pounds in June 2021, down about 6.7% from the same month a year earlier. Fluid sales represented 17.9% of total milk production during June.
With some of the components removed, June fluid products averaged 2.29% butterfat and 9.03% nonfat solids, for a total solids average of 11.32% (or 11.32 pounds per cwt). That represents 383.7 million pounds of total solids, or 15.9% of June total solids production.
The USDEC estimated exports of total solids at 199,383 metric tons, or 439.6 million pounds (a metric ton equals about 2,205 pounds). Thus, exports represented about 18.2% of all total solids produced in June.
Through the first six months of 2021, total solids marketed through domestic fluid sales totals about 2.51 billion pounds, or 16.9% of milk solids produced. During the same period, total solids marketed through exports is estimated at 2.61 billion pounds, or 17.5% of all solids produced (Table 1).
The value of dairy product exports in fiscal years 2021 and 2022 will be two of the highest on record, according to USDA's quarterly Outlook for U.S. Agricultural Trade report, released Aug. 26.
Fiscal year (FY) 2021 (Oct. 1, 2020-Sept. 30, 2021) dairy exports were forecast at about $7.3 billion, up about $300 million from the forecast last May and up from FY 2020's total of $6.46 billion. Much of the gain was due to higher unit values and higher volumes of skimmed milk powder and whey and whey products to China.
FY 2022 (Oct. 1, 2021-Sept. 30, 2022) dairy exports were forecast at $7.5 billion, based on stronger demand from Mexico and Asia for skimmed milk powder and cheese.
The previous high for dairy exports was set in 2014 at $7.4 billion.
FY 2021 U.S. dairy imports were estimated at $3.3 billion, down $400 million from May's forecast, largely due to the adoption of the World Trade Organization's recognized definition of "agricultural products," which excluded some products previously identified as dairy products. The value of cheese imports was raised $100 million to $1.4 billion, unchanged from May's forecast and up from $1.17 billion in FY 2020.
FY 2022 U.S. dairy and cheese imports were estimated at $3.3 billion and $1.5 billion, respectively.
In a letter to U.S. Department of Homeland Security Secretary Alejandro Mayorkas, NMPF asked the agency to halt audits and raids aimed at dairy farms that are disrupting the availability of farm workers. The letter noted dairy's lack of access to the H-2A ag guestworker program made dairy producers especially vulnerable to the ongoing agricultural labor crisis and threatened the ability of farms to produce food.


The latest issue of NMPF's Regulatory Register includes updates on potential regulations under the "intentional adulteration" rule, medically important antimicrobial drugs, sustainability and climate, federal standards of identity for yogurt, dairy labels and more.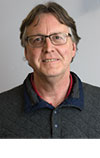 Dave Natzke

Editor
Progressive Dairy