Digest Highlights
A bill introduced in the House calls for creation of a dairy pricing and policy commission charged with providing recommendations on some of the biggest challenges facing dairy farmers.
Sponsored by U.S. Reps. Ron Kind (D-Wisconsin) and Mike Gallagher (R-Wisconsin), the Dairy Pricing and Policy Commission Act calls for the establishment of an 18-member advisory panel consisting of a broad coalition of dairy farmers, processors and other industry experts. Of the 18 members, six would be dairy farmers, three would represent processors and two others would represent dairy farmer cooperatives or processor associations.
The two lawmakers noted dairy farmers in their home state of Wisconsin were suffering even prior to the COVID-19 pandemic, losing two dairy farmers per day. In addition to its bipartisan introduction, the bill has the support of both the Wisconsin Farmers Union and Wisconsin Farm Bureau Federation.
Among the issues the commission would address could include supply chain coordination, dairy export challenges and new markets, and Federal Milk Marketing Order (FMMO) reforms.
The bill calls for a comprehensive study on the following:
Decreasing real values of dairy farmer milk prices and income
Economic and policy causes for the declining number of small- and medium-sized dairy operations
Levels of milk production in the U.S. with regional changes in farm numbers, cow numbers and milk production per cow
Opportunities and challenges for increasing domestic and export demand for dairy products
The effects of declining dairy farm numbers on rural economies
Causes for the consolidation within the dairy industry
The commission would be required to submit a report of its findings within two years. Read the bill here.
A recent Midwest windstorm, wildfires raging across Western states and an active hurricane season are adding natural disasters to the many challenges dairy farmers are facing in this year of COVID-19. To help them better prepare for and respond to these crises, the National Milk Producers Federation (NMPF) has created a new webpage for dairy farmers, offering natural-disaster-related resources and information.
"2020 has been difficult enough with the COVID-19 pandemic. But as with COVID-related disruptions, NMPF is here to help its members and the broader dairy community," said Jim Mulhern, president and CEO of NMPF.
Many producers are facing urgent needs to take precautions to protect themselves, their workforce and their livestock. And because emergencies and disasters can occur at any time and without warning regardless of where a farm is located, all producers should consider developing or updating emergency action plans on their farms. NMPF's page includes information compiled from authoritative sources on topics ranging from fire safety for livestock to on-farm hurricane preparation and the USDA's Disaster Assistance Discovery Tool.
The Kraft Heinz Company agreed to sell a majority of its cheese business to a U.S. affiliate of Groupe Lactalis for a purchase price of $3.2 billion ($ U.S.). The proposed transaction is expected to close in the first half of 2021, subject to regulatory review and approval.
Under the terms of the agreement, Kraft Heinz will sell production facilities located in Tulare, California, Walton, New York, and Wausau, Wisconsin; and a distribution center in Weyauwega, Wisconsin. Approximately 750 employees will be transferred from Kraft Heinz to Groupe Lactalis.
The transaction includes Kraft Heinz's natural, grated, cultured and specialty cheese businesses in the U.S.; the grated cheese business in Canada; and the entire international cheese business outside these two countries.
In addition, Kraft Heinz will partner with Groupe Lactalis on a perpetual license for Kraft in natural, grated and international cheeses and Velveeta in shredded and international cheeses. Kraft Heinz will retain the Philadelphia Cream Cheese, Kraft Singles, Velveeta Processed Cheese and Cheez Whiz Processed Cheese businesses in the U.S. and Canada; the Kraft, Velveeta and Cracker Barrel Mac & Cheese businesses worldwide; and the Kraft sauces business worldwide.
Lactalis is the second-largest dairy company in the world based on sales data from 2019, according to a recent report form Rabobank. Kraft Heinz ranked 18th on the list, with sales of about $5.4 billion. The cheese businesses being sold contributed approximately $1.8 billion to Kraft Heinz's net sales for the 12 months ended June 27, 2020.
Read: Rabobank: Changes in global dairy's 'Top 20' a matter of strategy.
The Turkey Hill Clean Water Partnership (THCWP) has been awarded a $500,000 grant from the EPA to fund on-farm conservation efforts within the Chesapeake Bay Watershed.
The THCWP is a public-private partnership bringing together dairy processor Turkey Hill Dairy, the dairy farmer members of the Maryland & Virginia Milk Producers Cooperative Association (MDVA) and The Alliance for the Chesapeake Bay, a regional nonprofit organization.
The THCWP was a recipient of the Innovation Center for U.S. Dairy's 2020 Outstanding Dairy Supply Chain Collaboration award. It was featured in the June 12, 2020, issue of Progressive Dairy and online. Read: Partnership shows commitment to environment, farmers.
Dairy farmer members of MDVA, who supply Turkey Hill Dairy, will use these funds to make on-farm enhancements to improve local stream health, which will lead to improving the quality of the Chesapeake Bay Watershed.
"We have seen tremendous success through our partnership with Turkey Hill Dairy and the Alliance for the Chesapeake Bay," said Lindsay Reames, MDVA director of sustainability and external relations. "Our focus now is to find revenue streams to support our ongoing work and the projects our members need help implementing. Whether it's creating an updated nutrient management plan or providing cost-share support for the construction of a new manure storage facility, the Turkey Hill Clean Water Partnership is doing good things for our farmers, our customers, our communities and our streams. And we want to keep that forward momentum going."
The THCWP is focused in Pennsylvania's Lancaster County and surrounding counties, an area highly populated by small dairy operations facing economic pressures that often leave them unable to make financial investments in conservation practices. The THCWP seeks out private funds to offset the costs of on-farm conservation practices, including the creation and updating of nutrient management plans. It also helps pay for on-farm conservation projects, like planting forested buffer strips, expanding manure storage capacity and building heifer barns to reduce runoff.
Since its inception in 2018, the THCWP has secured more than $2.5 million in grants from the Natural Resources Conservation Service and the National Fish and Wildlife Foundation to support on-farm conservation efforts. They have also helped farmers utilize over $2 million in support from PENNVEST, which provides low-interest loans and grants for nonpoint source pollution prevention best management practices.
This latest grant was awarded through the Chesapeake Bay Stewardship Fund, a partnership between the EPA and the National Fish and Wildlife Foundation.
To date, the THCWP has funded 42 conservation plans and committed $800,000 to implement on-farm conservation practices. Currently, 96% of the farms supplying milk to Turkey Hill Dairy have an updated conservation plan or are in the process of receiving an updated plan. Through these efforts, the partnership has achieved pollutant load reductions (per year) totaling 421,327 pounds of nitrogen, 7,198 pounds of phosphorus and 2,921 tons of sediment.
Survey results reported by the California Federal Marketing Order (CFMO) administrator's office provide insights into fluid milk sales prior to the COVID-19 pandemic. The survey collected data on November 2019 fluid sales volume by container type and size as well as method of distribution within the CFMO marketing area.
Notably, sales likely most negatively affected by COVID-19 – schools and wholesale distributors – accounted for more than 30% of November 2019 volume.
Looking at distribution channels, the largest share of sales, 26.6%, were through supermarket chains. That was followed by wholesale distributors that supply food service and other outlets, 22.4%; and club stores (Costco, Sam's Club, etc.) at 15.7%. About 12.9% of sales fall into the "other" category, which includes but is not limited to sales distributed to convenience stores (2.4%), drug stores (0.3%) and internet home delivery (0.05%). Mass merchandisers (Target, Walmart, etc.) make up more than 11% of sales distribution for handlers regulated under the CFMO.
Looking at sales of specific products and packaging on a volume basis, the top two most widely distributed conventional fluid milk products were gallon-sized containers of whole and reduced-fat (2%) milk. Organic sales were led by half-gallon containers of reduced-fat (2%) milk and gallon-sized containers of whole milk. The main differences between the two sectors: Plastic containers dominated most of the top conventional fluid dairy products, while paper containers were the more popular choice for organic products. Additionally, conventional products favored the larger gallon-sized containers, while half-gallon and smaller containers were more prevalent among organic products.
The data excludes sales by handlers operating under partially regulated, exempt or producer-handler status.
Read more in the August CFMO newsletter.
Progressive Dairy frequently provides updates on COVID-19 news and resources on a special webpage.
News posted on Sept. 18 covers an Ohio law that protects agricultural businesses from COVID-19 lawsuits; the USDA's approval of $1 billion in contracts for round three of the Farmers to Families Food Box Program; the annual Agriculture Law Education Initiative (ALEI) Agricultural and Environmental Law Conference will be held as a three-part webinar in November; the 2020 World Forage Analysis Superbowl – normally held in conjunction with World Dairy Expo in Madison, Wisconsin – will announce winners virtually.
There's also archived information on event changes and cancellations; a list of recent dairy organization podcasts related to COVID-19; a comprehensive list of other state, regional and national resources; and helpful articles previously appearing on the Progressive Dairy website.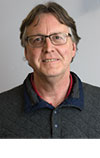 Dave Natzke

Editor
Progressive Dairy