Digest Highlights: Dairy farmers may be closer to having access to another income safety net. USDA cuts milk production forecast, but price projections too. Dairy co-ops request temporary surcharge on Class I milk in the Florida Federal Milk Marketing Order. Find a summary of these and other news here.
Dairy-Revenue Protection proposal advances
Dairy farmers may be closer to having access to another income safety net, possibly by mid-2018.
In late November, the American Farm Bureau Federation (AFBF), the American Farm Bureau Insurance Services (AFBIS) and other collaborators submitted a proposal for a Dairy-Revenue Protection (Dairy-RP) policy to the Federal Crop Insurance Corporation (FCIC). Meeting in December, the FCIC board approved the concept for external review, according to John Newton, director of AFBF's Market Intelligence.
Similar to crop revenue protection policies, Dairy-RP would protect against unexpected declines in milk prices, unexpected declines in milk production, or both. Read: What is Farm Bureau's Dairy-Revenue Protection?
Speaking to members of the Minnesota Milk Producers Association during a risk management conference call, Dec. 11, Marin Bozic, assistant professor and dairy economist at the University of Minnesota, said the review would be conducted in January. The FCIC board could vote to approve or deny the plan at its February board meeting. If approved, Bozic said policies could be available beginning in July 2018.
USDA milk price outlook weakens a little more
Highlights from the USDA's latest World Ag Supply and Demand Estimates report:
• Milk production estimates were lowered for both 2017 and 2018, with slower growth in milk per cow expected to combine with a slower rate of growth in cow numbers. 2017 production is now forecast to be up 1.6 percent from 2016; 2018 production will rise 1.7 percent.
• Dairy product price projections for 2018 were all lowered compared to a month earlier, with prices for butter and nonfat milk also reduced slightly for 2017. As a result, projected Class IV and all-milk price forecasts were cut for 2017, and 2018 price forecasts were reduced for Class III, Class IV and all milk. USDA projections put the 2017 all-milk price at $17.65 per hundredweight (cwt), falling to about $17.05 (midpoint of range) per cwt in 2018. The USDA-projected 2017 Class III price remained at about $16.20 per cwt, dipping to $15.70 per cwt in 2018. The projected 2017 Class IV price is $15.15 per cwt, weakening to $14.45 per cwt in 2018.
• On the feed side of the equation, December's report left price projections unchanged. 2017-18 marketing-year soybean prices received by producers are forecast at $9.30 per bushel; soybean meal prices are forecast at $315 per ton. Marketing-year corn prices are forecast at $3.20 per bushel. Prices cited are mid-point of projected price range.
• Only one dairy-related crop was cited in the USDA's Crop Production report: The cottonseed harvest was raised again, to 6.783 million tons. It's the largest cottonseed total since 2006.
Co-ops seek temporary Class I surcharge in Florida FMMO to cover hurricane costs
The USDA's Agricultural Marketing Service conducted a public hearing this week (scheduled for Dec. 12-14 in Tampa, Florida) to consider a request for a temporary surcharge on Class I milk in the Florida Federal Milk Marketing Order (FMMO). Dairy co-ops serving the Florida FMMO requested a temporary boost in the order's Class I milk price to cover milk-handling costs and income losses as a result of Hurricane Irma last September.
The proposal was submitted by attorney Marvin Beshore on behalf of five dairy co-ops in the Florida FMMO: Southeast Milk, Dairy Farmers of America, Premier Milk, Maryland and Virginia Milk Producers Cooperative Association, and Lone Star Milk Producers. Those co-ops market in excess of 90 percent of the producer milk pooled on the Florida order.
The proposal seeks a temporary 9-cent-per-cwt supplemental charge on Class I milk to provide emergency reimbursement to handlers and producers for costs incurred between Sept. 6-15, 2017.
Under the proposal, the 9-cent-per-cwt surcharge would be added to monthly Class I milk prices until documented costs are covered.
Co-ops would submit losses attributed to the minimum class price value of whole and skim milk dumped due to market unavailability during plant shutdowns, additional transportation costs to move milk, lost minimum location price value on milk movements out of market and price losses on distress sales of milk.
As a result of Hurricane Irma, the USDA designated 19 of 67 Florida counties as primary natural disaster areas, with another 25 counties qualifying for natural disaster assistance.
All Florida pool plants serviced by the cooperatives at the time of the hurricane were shut down for at least one day, with five pool plants shutting down for at least three days. As a result, the cooperatives not only took losses on moving milk outside their normal marketing areas, but they were also forced to dump milk, which had no home.
According to the co-ops, the impact on consumers would be less than 1 cent per gallon while the surcharge is in effect.
Attorneys get green light for another CWT herd retirement lawsuit
Three attorneys have been given the green light to pursue another class action lawsuit alleging dairy product price fixing under a program that sent dairy cows to slaughter to reduce burdensome milk supplies. In her order, U.S. District Judge Nancy J. Rosenstengel, in the U.S. District Court for the Southern District of Illinois, approved Don Barrett, Dianne M. Nast and Michael Roberts as plaintiff lawyers, according to Law360, a news and analysis service for legal firms.
The Cooperatives Working Together (CWT) herd retirement program, administered by the National Milk Producers Federation (NMPF), was created during a period of growing milk supplies and declining prices, culminating in historically low farmer milk prices in 2009. Under the herd retirement program, CWT announced invitations for dairy producers to submit bids to sell their dairy herds and cease milk production in an attempt to bring milk supply in closer balance with demand. CWT conducted 10 herd retirements between 2003 and 2010.
In August 2016, NMPF and major NMPF-member dairy cooperatives ended five years of litigation in a separate class action lawsuit, agreeing to settle for $52 million. The lawsuit (Matthew Edwards, et al. v. National Milk Producers Federation, aka Cooperatives Working Together, et al., Case No. 11-cv-04766), was a consolidation of multiple similar lawsuits filed in several courts.
During CWT creation, NMPF believed the program fell under provisions of the Capper-Volstead Act, a 1922 law which provides farmers and agricultural producers certain exemptions from antitrust laws when marketing, pricing and selling their products through cooperative means. NMPF contended CWT's structure was a federation of co-ops and producers working together to achieve stable milk prices.
However, defendant lawyers alleged the herd retirement program was not covered under Capper-Volstead protection because it controlled pre-production milk supply by removing cows from production.
October fluid milk sales lower
October 2017 total U.S. packaged fluid milk sales were estimated at just over 4.1 billion pounds, down 1 percent from October 2016, according to the USDA's Dairy Market News. U.S. sales of conventional products totaled 3.9 billion pounds, down 1.1 percent from the previous year, while sales of organic products, at 218 million pounds, were up 0.4 percent. Organic represented nearly 5.3 percent of total sales for the month.
Compared to October a year earlier, sales of conventional and organic whole milk posted gains of 2.7 percent and 6.8 percent, respectively, with sales of conventional flavored whole milk up 12.4 percent.
Through the first 10 months of the year, U.S. fluid milk sales totaled 39.8 billion pounds, down 2.1 percent compared to the same period a year earlier. Year-to-date 2017 sales of conventional products totaled 37.7 billion pounds, down 2.2 percent. January-October 2017 sales of organic products, at 2.1 billion pounds, were up just 0.2 percent. Organic represents nearly 5.4 percent of total sales for the year.
The U.S. figures represent consumption of fluid milk products in federal milk order marketing areas and California, which account for approximately 92 percent of total fluid milk sales in the U.S. Sales outlets include food stores, convenience stores, warehouse stores/wholesale clubs, nonfood stores, schools, the food service industry and home delivery.
One-year delay on ELD mandate requested
Twenty U.S. senators requested a one-year delay in implementation of a U.S. Department of Transportation (DOT) rule related to electronic logging devices (ELD) for haulers of agriculture commodities. In a letter to Senate Majority Leader Mitch McConnell and Democratic Leader Chuck Schumer, the bipartisan group expressed support for language included in the House-passed Transportation, Housing and Urban Development (THUD) Appropriations bill. They said the delay would allow the industry to work with the Federal Motor Carrier Safety Administration (FMCSA) to address the strict hours-of-service rules for agriculture.
The rule becomes effective for the trucking industry on Dec. 18. However, DOT previously placed a 90-day implementation delay for haulers of agriculture commodities.
ELDs are a record-keeping device synchronized to a truck engine that logs information digitally. In real time, an ELD records data such as time spent on the road, miles driven, location and engine hours.
Livestock haulers and organizations have questioned the mandates. Under the ELD rule, truckers have an hours-of-service limit of 11 hours of driving in a 24-hour period. Drivers can be on duty a total of 14 hours consecutively, including the 11 hours of drive time. After 11 hours are reached, drivers must rest and be off duty for 10 consecutive hours.
The hours-of-service stipulations make it difficult to transport livestock long distances without either stopping to unload midway at holding facilities or keeping livestock in the trailer for the 10-hour wait time. Another option to stay within regulations would be using teams of drivers, but there has been a shortage of drivers, especially for livestock transportation.
FMCSA will schedule a comment period to seek guidance on potential exemptions for agriculture commodity transport.
Minnesota: Institute for Sustainable Agriculture receives risk management education grant
Minnesota's Institute for Sustainable Agriculture is among organizations receiving grants to conduct risk management education and training. Funding totaled $95,920.
The USDA's Risk Management Agency (RMA) made 76 awards in the form of cooperative agreements under the Risk Management Education Partnerships and Crop Insurance Education in Targeted States programs.
The Minnesota Institute for Sustainable Agriculture project will test reductions in dairy financial risk by combining managed intensive grazing and forage crop insurance in the Upper Midwest. Case studies will be conducted on seven farms in Illinois, Iowa, Minnesota and Wisconsin.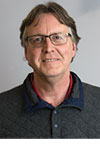 Dave Natzke

Editor
Progressive Dairyman
Before commenting on our articles, please note our Terms for Commenting.