Digest Highlights
An Information Resources Inc. (IRI) survey of parents of school-aged children found at least half all U.S. students are starting the academic year at home learning virtually, as opposed to being in an in-school setting. That puts dairy's overall demand curve on a different track with food service usage in question, while retail sales follow a pattern established since the onset of COVID-19, according to a recent weekly report card from the International Dairy Deli Bakery Association (IDDBA).
The value of retail sales of dairy products in grocery stores was up about 14.3% compared to the same week a year earlier, based on IRI U.S. grocery store sales data for the week ending Aug. 23. While trips to the store were down slightly, more consumers purchased dairy items, and per-trip and per-buyer spending was up, said Abrielle Backhaus, IDDBA research coordinator.
Compared to the corresponding week a year earlier, a summary of sales for the week ending Aug. 23 includes:
Natural cheese sales were up more than 19% by value and about 14.4% by volume, and processed cheese sales were up almost 17% in value and 9.5% in volume. In the deli department, random weight deli cheese dollar gains were up 11.5%; fixed weight cheese had even higher gains, up 18.7%.
Fluid milk sales were up almost 11% by value and 2.3% by volume.
Butter sales were up 5.9% by value and 0.5% by volume.
Creamers and creamers were up 14% by value and 13% by volume.
Sales of yogurt were up about 3.3% by value and 3.9% by volume.
Cream cheese was up 15.6% by value and 11.4% by volume.
Sour cream was up more than 11.5% by value and 11% by volume.
Whipped toppings were up 24% and 27% by value and volume, respectively.
Although interest expenses make up a small share of total farm expenses, lower interest rates may offer some relief to farm borrowers. Here's a look at average interest rates starting the second half of 2020 across several Federal Reserve banking districts. The rates are based on quarterly lender surveys from Chicago, Dallas, Kansas City and Minneapolis districts (Table 1).
• Dallas (district covers all of Texas and portions of New Mexico and Louisiana): Interest rates on variable and fixed-rate ag loans moved to decade lows in the district. Interest rates of all variable-rate loans were down 0.5% to 0.75% from the previous quarter and down 1.25% to 1.45% from the same quarter a year earlier. Interest rates of fixed-rate loans were down 0.4% to 0.65% from the previous quarter and 0.8% to 1.2% from the same quarter a year earlier.
Demand for agricultural loans registered its 19th quarter in negative territory. Loan renewals or extensions increased while the rate of loan repayment continued to decline. Loan volume fell across all major categories compared with a year ago.
• Kansas City (district covers Colorado, Kansas, Nebraska, Oklahoma, Wyoming, the northern half of New Mexico and the western third of Missouri): Interest rates on variable-rate operating loans were equal to two-decade lows set in first quarter of 2015; interest rates on other variable-rate loans were the lowest on records dating back to back to 2002. Interest rates of for all categories of fixed-rate loans were the lowest on record dating back to late 1980s.
Growth in demand for new loans was muted, but reduced profits in the agricultural sector seemed to keep renewals and extensions elevated. Government assistance programs may have reduced the need for traditional financing options.
• Chicago (district covers all or portions of Illinois, Indiana, Iowa, Michigan and Wisconsin): Interest rates on all variable-rate loans were down from the previous quarter and the lowest since the mid-1970s, based on available records. Although nominal borrowing costs were lower, demand for non-real-estate farm loans remained about the same as a year earlier.
For the second quarter of 2020, repayment rates for non-real-estate farm loans were again lower than in the same quarter of the previous year. The portion of the district's agricultural loan portfolio reported as having "major" or "severe" repayment problems (8.3%) had not been higher in the second quarter of a year since 1988. Moreover, renewals and extensions of non-real-estate farm loans in the district were up from a year ago.
Survey respondents expected volumes of non-real-estate farm loans to stay about the same in the third quarter of 2020 compared with year-earlier levels, although they expected volumes of operating loans and loans guaranteed by the Farm Service Agency (FSA) of the USDA to increase.
• Minneapolis (district covers all of Minnesota, Montana, North Dakota, South Dakota and northwestern Wisconsin): Continued declines in interest rates came as a source of relief. Average fixed and variable rates on operating, machinery and real estate loans all decreased in the second quarter by at least 10 or more basis points on the heels of substantial decreases in the first quarter.
A strong majority of lenders surveyed – 72% – said the Coronavirus Food Assistance Program provided "moderate support" to farm incomes and loan repayment, while 20% said it provided "significant support." The Paycheck Protection Program was also helpful, as 62% of respondents said it provided moderate support and 14%, significant support.
Wisconsin members of Congress have called on USDA and the Department of Health and Human Services (HSS) to adopt 2020-25 Dietary Guidelines for Americans (DGA) allowing the inclusion of whole milk and other full-fat dairy products.
The currently proposed 2020-25 DGA draft follows previous guidelines regarding saturated fats, effectively limiting dairy to skim and low-fat milk in schools.
Led by U.S. Rep. Mike Gallagher (R-Wisconsin), the state congressional delegation sent a letter to USDA Secretary Sonny Perdue and HSS Secretary Alex Azar, saying the 2020 Dietary Guidelines Advisory Committee (DGAC) failed to consider a research showing that long-standing caps on saturated fats are no longer supported by science.
"We must not implement the 2020-25 Dietary Guidelines for Americans until the secretary of agriculture and the secretary of health and human services certify that the information in this report is based on the most up-to-date scientific research and unbiased review protocols, as recommended by the National Academy of Sciences, Engineering and Medicine (NASEM)," said Laurie Fischer, American Dairy Coalition (ADC) founder and CEO. "This entire process has been flawed for many years. The DGA should include the most current scientific studies on nutrition, including the most recent publications and reviews on weight loss, carbohydrate restriction and saturated fat intake to determine the dietary needs of all Americans. Utilizing flexibility in the choice of full-fat dairy foods, such as a glass of whole milk for schoolchildren, is a necessary part of a balanced, healthy diet for all Americans. We should not wait another five years to address this broken process."
An administrative hearing to review a plan creating a pathway to ending California's Quota Implementation Plan (QIP) has been scheduled for Sept. 30-Oct. 1.
The hearing will be held virtually via Microsoft Teams. Individuals can provide either written or verbal testimony. Find the hearing notice here.
The petition, submitted by the United Dairy Families of California, proposes a sunset of the QIP, effective of March 1, 2025. It also equalizes regional quota adjusters such that the quota premium in all counties is $1.43 per hundredweight (cwt). The recommendation follows months of study and meetings, led by dairy economists Marin Bozic and Matt Gould.
The hearing will be presided over by Administrative Law Judge Timothy Aspinwall, who also presided over a previous hearing regarding a petition effectively calling for the immediate end to the QIP.
Organizers for the Western Dairy Management Conference (WDMC) announced this week that their meeting would be moved to Nov. 1-4, 2021. The conference, which is held every other year in Reno, Nevada, was originally scheduled to be held March 1-4, 2021. More than 1,500 attendees from throughout the U.S. typically attend the event. Conference co-chair Mike Brouk released the following statement about the change:
"For the last several months, we have been evaluating the viability of a WDMC on March 1-4. We have decided due to travel issues and COVID-19 concerns to move the conference to Nov. 1-4, 2021. This will hopefully allow us to have returned to a more normal travel situation. This has been a difficult decision, but we are in agreement that it is the best for the conference given the current issues."
More information about the conference can be found at the Western Dairy Management Conference website.
USDA's FSA reminds farm owners that they have a one-time opportunity to update Price Loss Coverage (PLC) program yields for covered commodities on the farm. The deadline is Sept. 30, 2020, to update yields, which are used to calculate the PLC payments for 2020 through 2023. Additionally, producers who elected Agriculture Risk Coverage (ARC) should also consider updating their yields.
Updating yields requires the signature of one owner on a farm and not all owners. If a yield update is not made, no action is required to maintain the existing base crop yield on file with FSA.
For program payments, updated yields will apply beginning with the 2020 crop year which, should payments trigger, will be paid out in October of 2021.
For more information, reference resources and decision tools, click here.
Mark Stephenson, University of Wisconsin (UW) – Madison director of dairy policy analysis, reviews the history and structure of Federal Milk Marketing Orders (FMMOs) and recent negative producer price differentials (PPDs) in the Professional Dairy Producers (PDPW) The Dairy Signal podcast, Sept. 8.
Final August uniform prices and PPDs will be calculated for most FMMOs beginning the week of Sept. 14. With the fall in the Class III price, at least part of the incentive for depooling is gone and in some cases will be determined by individual FMMO rules allowing "repooling."
Stephenson estimates PPDs will turn "a small positive" for September milk marketings in most FMMOs utilizing multiple component pricing, with the possibility of PPDs in California, Northwest and Arizona FMMOs remaining negative for the rest of the year.
Stephenson urged producers to be cautious moving forward given all the unknowns related to the COVID-19 pandemic and the depth of any related global economic slowdown, as well as the upcoming presidential election.
The nomination period for candidates to serve two-year terms on the USDA Task Force on Agricultural Air Quality Research is open until Nov. 9.
Created by the 1996 Farm Bill, the Task Force on Agricultural Air Quality Research promotes USDA research efforts and identifies cost-effective ways the agriculture industry can improve air quality. The task force has historically consisted of agricultural producers, industry representatives, researchers and scientists, and members of the health and regulatory committees.
For nomination requirements, forms and other information, visit the Task Force on Agricultural Air Quality Research webpage.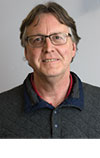 Dave Natzke

Editor
Progressive Dairy