Digest Highlights
Food spending at retail grocery stores remained highly elevated in September, with the dairy aisle a popular area, according to a monthly update from the International Dairy Deli Bakery Association (IDDBA). September 2020 marked the seventh consecutive month in which the value of retail dairy sales was double-digit higher (on a percentage basis) than the same month a year earlier, said Abrielle Backhaus, IDDBA research coordinator.
Based on Information Resources Inc. (IRI) U.S. grocery store sales data updated through the week ending Sept. 27, overall September 2020 retail dairy sales were up 13.6% by value compared with September 2019. Natural cheese and milk were the two dominant players in the dairy department during the month, generating upward of $1 billion each in the four-week period.
Monthly natural cheese sales were up 19.1% on a value basis and 12.9% on a volume basis compared with September 2019. Retail butter sales were up 16% by value and 24.5% by volume. Fluid milk sales were up 9.7% in value and 2.1% in volume. Other products and year-over-year sales increases (value and volume, respectively) were: yogurt, 1.3% and 1.8%; processed cheese, 16.9% and 8.7%; cream cheese, 25.2% and 14.4%; and sour cream, 13.2% and 14.7%
In the deli department, random weight natural cheese remained a sales growth leader, up 13.2% by value and 6.8% by volume.
There may be some clouds on the horizon. According to an IRI primary shopper survey conducted in late September, only 29% of consumers expect to host or attend a Thanksgiving meal with extended family who do not live with them. That's down from 48% last year. Early indications for December holiday celebrations and grocery spending suggest a similar impact as Thanksgiving,
Those strong retail sales recorded by IRI likely contributed to an overall increase in fluid milk sales through the first half of the year. Although it lags retail sales information, the latest USDA's Agricultural Marketing Service data shows 2020 fluid milk sales were higher through June 2020.
Total sales: June 2020 sales of packaged conventional and organic fluid milk totaled 3.6 billion pounds, up 5.4% compared to June 2019. Year-to-date (January-June) 2020 sales totaled 23.3 billion pounds, up 1.4% compared to the same period in 2019.


Conventional products: June 2020 sales of conventional products totaled just under 3.4 billion pounds, up 4.5% from the previous year. January-June 2020 sales of conventional products totaled 21.9 billion pounds, up 0.6% from the previous year. Through the first half of the year, whole milk was the growth leader, up nearly 6%, with sales of reduced fat (2% milk) up 3%. All other categories were lower.


Organic products: June 2020 sales of organic products at 237 million pounds were up 20% from a year earlier. January-June 2020 sales of organic products totaled 1.4 billion pounds, up more than 14% from the previous year. Among individual varieties, sales growth leaders whole and 2% milk. Through June, organic represented about 6.2% of total fluid product sales.
The U.S. figures represent consumption of fluid milk products in Federal Milk Marketing Order (FMMO) areas and California (now a part of the FMMO system), which account for approximately 92% of total fluid milk sales in the U.S. Sales outlets include food stores, convenience stores, warehouse stores/wholesale clubs, nonfood stores, schools, the food service industry and home delivery.
A U.S. district judge approved a final judgment requiring Dairy Farmers of America (DFA) to divest certain dairy processing facilities acquired during Dean Foods bankruptcy proceedings earlier this year.
In early October, U.S. District Judge Gary Feinerman in the U.S. District Court for the Northern District of Illinois/Eastern Division, approved the judgement, first ordered by the U.S. Department of Justice (DOJ) in early May. The divestiture requirement was part of a consent agreement reached between DFA and the DOJ following the bankruptcy sale of 44 of Dean's 57 fluid milk plants and other assets to DFA.
Under that consent agreement, DOJ said DFA must divest three former Dean facilities – a Morning Glory Dairy plant in De Pere, Wisconsin; a Dean dairy processing plant in Harvard, Illinois; and the Garelick Farms dairy plant in Franklin, Massachusetts – to satisfy antitrust obligations. Without divestiture, DOJ said those acquisitions gave DFA about 70% of the fluid milk market in northeastern Illinois and Wisconsin, and about 51% of the market share in New England.
To formalize the divestiture order, the DOJ's Antitrust Division, along with attorneys general offices in Massachusetts and Wisconsin, filed a civil antitrust lawsuit in the Illinois district court.
Read: DOJ orders DFA to divest three Dean facilities.
Under the agreement, DFA pledged to continue to maintain and operate the three facilities as independent businesses at current capacities, including providing working capital, technical assistance, promotional, advertising, sales, marketing and merchandising support.
The terms of the final judgment lay out provisions and a timeline for DFA to sell the designated facilities. Divestiture sales are subject to DOJ approval.
There are stipulations that, if alternate buyers cannot be found, an independent divestiture trustee can be appointed by the court to oversee the process. If all sales efforts are exhausted, the court could modify the order, allowing DFA to retain the facilities and assets.
Signs continue to point to major dairy states as the key battleground areas as the 2020 presidential campaigns move into the final two weeks.
According to a political forecasting website, Pennsylvania is currently rated as the most likely to put a presidential candidate past 270 electoral votes and into the White House in 2021.
Wisconsin has taken its turn at the top of the rankings, with Michigan and Minnesota also seen as swing states. Ohio, Florida, Arizona, Iowa and Texas are being actively targeted by campaigns, and each has a significant dairy presence.
However unlikely, there are some undecided voters out there. The National Milk Producers Federation (NMPF) has summarized several critical issues vital to dairy farmers as election day draws near. They include international trade, federal disaster assistance, dairy labor and dairy product labeling.
Visit the NMPF policy priorities pulldown on its homepage for additional information.
Despite anti-animal agriculture activist claims, removing dairy products from the U.S. diet to reduce the threat of climate change would have little impact on U.S. greenhouse gas emissions (GHG), while limiting the supply of essential nutrients to feed people.
An article on a new study, "Contributions of dairy products to environmental impacts and nutritional supplies from United States agriculture," is published in the November 2020 issue of the Journal of Dairy Science. The study involved scientists from Virginia Tech and the U.S. Dairy Forage Research Center, and was led by Robin White, department of animal and poultry science, Virginia Tech; Mary Beth Hall, Cornell; and Douglas Liebe, Virginia Polytechnic Institute and State University.
According to the study, the U.S. dairy industry contributes roughly 16% of total U.S. agricultural GHG and just 1.58% of the total U.S. GHG. At the same time, dairy supplies the protein requirements of 169 million people, calcium requirements of 254 million people and the energy requirements of 71.2 million people.
The researchers assessed three scenarios to remove dairy cattle from the U.S. agricultural system, driven by the end of dairy product consumption in the U.S.:
Total depopulation of the U.S. dairy herd
Current management export dairy – Cattle management would remain the same and milk produced would be used for products other than human food or exported for human consumption.
Retirement – Cattle would be retired to a pasture-based system but reduced to numbers (about 44% of the current population) that could be supported by available pastureland.
The study's authors suggest that the removal of dairy cattle from U.S. agriculture would only reduce GHG emissions by 0.7% and lower the available supply of many essential nutrients that are key to human nutrition.
"Production of some essential nutrients, such as calcium and many vitamins, decreased under all reallocation scenarios that decreased greenhouse gas emissions, making the dairy removal scenarios suboptimal for feeding the U.S. population," White said.
Removing dairy cattle had other implications too. "If dairy cattle are no longer present in U.S. agriculture, we must consider downstream effects such as handling of pasture and grain land previously used for producing dairy feed, disposition of byproduct feeds and sourcing fertilizer," said White.
The Texas dairy industry's continued rapid growth has led to an interesting and possibly costly problem, warns Darren Turley, Texas Association of Dairymen (TAD) executive director.
"Our state's dairy farmers are now producing so much milk that it's outstripped available processing capacity, especially during spring's peak milk production season," he wrote in the organization's October member newsletter. "And this predicament soon won't be limited to the spring as production in our state continues to grow."
August 2020 milk production estimates (the latest available) indicate Texas dairy farmers produced more than 1.2 billion pounds of milk, up 7.24% from the same month in 2019. This has led the leadership of the Southwest Agency, which includes Dairy Farmers of America Southwest and Select Milk Producers Inc., to adopt a plan to initiate a tier pricing plan when processing and marketing capacity is not available to sell all the milk it produces.
Under the plan, dairy farmers would be paid full price for the first 90% of milk produced; additional milk will be priced below the cost of production. This tiered-pricing plan will affect each farm differently, but it will be better than the extreme losses of dumping milk, Turley said. TAD is advising Texas dairy farmers to start now evaluating their options to reduce milk production starting in January.
"Our market has no potential in the foreseeable future for new sales outlets," Turley said. "Despite speculation about a new bottling plant, a possible cheese plant and even another powder plant, no construction is underway, and a new facility would take at least three years to complete."
Dairy organizations and lawmakers continue to push for inclusion of higher-fat dairy options in the 2020-25 Dietary Guidelines for Americans.
More than 50 bipartisan members of Congress wrote to USDA Secretary Sonny Perdue and U.S. Department of Health and Human Services Secretary Alex Azar, asking the agencies to take additional steps to review studies demonstrating beneficial or neutral effects of dairy foods at all fat levels and include those findings in the 2020-25 Dietary Guidelines for Americans.
The 2020-25 Dietary Guidelines for Americans is scheduled for release at the end of 2020. Beyond providing dietary recommendations, the document is also used as the basis for dairy options served as part of the National School Lunch and Breakfast programs and other federal feeding programs.
"Dairy is a superfood and we remain hopeful that USDA and HHS will fully restore dairy foods to their necessary and central position in the 2020-2025 Dietary Guidelines for Americans," said Michael Dykes, president and CEO of the International Dairy Foods Association (IDFA). "For generations, the dietary guidelines have emphasized the important role of dairy foods in healthy diets for people of all ages. However, despite a plethora of science, recent guidelines have ignored and omitted the favorable health outcomes related to consumption of milkfat, which is different from any other saturated fat."
With Thanksgiving just weeks away, dairy's walk on a tight rope continues to revolve around the coronavirus pandemic, according to Blimling's Phil Plourd and Kathleen Wolfley. They shared insights and interviews in the latest The Dairy Download podcast, produced by IDFA and Blimling and Associates. Among their observations:
The coronavirus pandemic has changed the way consumers shop, with customers limiting the number of stores they visit. That's also affecting how grocery stores use promotional materials.


Retail sales of cheddar cheese are leading the category, and supplies of fresh, 40-pound cheddar blocks are tight, driving prices higher.
Other segments of the Dairy Download podcast include:
Kurt Epprecht, vice president with Great Lakes Cheese Co., discussed lessons learned during the COVID-19 pandemic. Among those lessons, the dairy industry is being forced to take a deeper look at risk management. Epprecht described his company's pivot when food service sales slowed and retail sales increased.


John Newton, chief economist for the American Farm Bureau Federation, summarized the 2020 year to date for dairy regarding FMMOs and government safety net programs. One of the conversations within the industry is the need for additional shock absorbers – from processing capacity to FMMO reforms and current marketing tools.
The index of Global Dairy Trade (GDT) dairy product prices rose just 0.4% in the latest auction, held Oct. 20. A price summary of individual product categories follows:
Skim milk powder was up 0.2% to $2,851 per metric ton (MT).
Butter was up 3.3% to $3,678 per MT.
Whole milk powder was up 0.3% to $3,037 per MT.
Cheddar cheese was up 3% to $3,803 per MT.
The next GDT auction is Nov. 3.
Progressive Dairy frequently provides updates on COVID-19 news and resources on a special webpage.
News posted on Oct. 19 covers:
Dairy-related meetings continue to be impacted by the COVID-19 pandemic: Latest meetings switching to a "virtual" format include the annual meeting of the National Mastitis Council and the American Farm Bureau's annual convention.
The U.S. Small Business Administration has simplified PPP loan forgiveness applications.
The University of Minnesota Extension has developed dairy operation contingency plan forms for emergency planning.
A Cargill survey shows consumers support for farmers and technology has grown due to COVID-19 challenges to the food supply.
CentralStar provided semen rebate relief payments.
There's also archived information on event changes and cancellations; a list of recent dairy organization podcasts related to COVID-19; a comprehensive list of other state, regional and national resources; and helpful articles previously appearing on the Progressive Dairy website.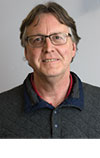 Dave Natzke

Editor
Progressive Dairy