Digest Highlights
Editor's update: On Nov. 15, U.S. Secretary of Agriculture Sonny Perdue announced the second round of Market Facilitation Program payments would begin the week before Thanksgiving.
The second of three potential Market Facilitation Program (MFP) payments – this one equal to 5 cents per hundredweight (cwt) on a dairy farmer's annual milk production history – could be distributed by early December, according to USDA Secretary Sonny Perdue.
MFP payments were scheduled to be distributed in three "tranches." Earlier this fall, dairy farmers received an MFP payment of 10 cents per cwt on their annual production history. A third payment, another 5 cents per cwt, is tentatively scheduled for January, pending final USDA authorization. Read: Dairy farmers to receive 20 cents per cwt under Market Facilitation Program.
Opened in August, the MFP sign-up period runs through Dec. 6, 2019, at FSA offices. To be eligible for payments, producers must have been operating on June 1, 2019.
The MFP is part of the 2019 Trade Mitigation Program (TMP), a $16 billion, three-pronged federal package designed to offset the negative financial impacts suffered by U.S. farmers due to ongoing trade and tariff wars. Of that total, $14.5 billion was designated for direct MFP payments to specialty and nonspecialty crop producers, dairy and hog farmers.
Dairy farmers who grow alfalfa may be eligible for MFP acreage payments under the nonspecialty crop portion of the program. However, in October, the USDA clarified that any alfalfa-grass forage mix stand must be at least 60% alfalfa to qualify. Read: Market Facilitation Program update: Alfalfa-mix acreage doesn't qualify for payments.
For nonspecialty crops that qualify, per-acre payment rates for all counties are available on the USDA's MFP website.
While farmers negatively affected by trade wars await the second payments, U.S. Senate Democrats are calling into question how initial payments have been distributed.
Led by Sens. Debbie Stabenow (D-Michigan) and Chuck Schumer (D-New York), they released a report indicating program payments have been distributed unevenly across the country, benefiting some regions more than others. Specifically, the report said top per-acre MFP payment rates have gone to farmers in Southern states; and payments have been made to wealthy producers and foreign-owned companies, including $90 million to JBS, a Brazilian company.
The report also said dairy farmers were paid based on production history that is between 6 and 8 years old and may not reflect current circumstances.
The senators also sent a letter to U.S. Agriculture Secretary Sonny Perdue, urging the USDA to improve its trade assistance program to better support small farmers and pursue a focused trade policy to rebuild the markets American farmers have lost.
In separate analysis also released this week, John Newton, chief economist with the American Farm Bureau Federation, noted that while county-level per-acre payment rates are higher in portions of the South, most of the acreage planted to crops eligible for MFP payments are found across the Corn Belt, along the Mississippi River and into portions of the Upper Midwest. Thus, Newton wrote, when multiplying the total county-level payment rate by Farm Service Agency (FSA) crop acreage data for eligible crops and cover crops, the financial support provided by MFP shifts from the South to the Midwest.
Data from USDA FSA revealed that as of Nov. 12, $6.8 billion in trade assistance has been provided for nonspecialty crops, livestock and specialty crops. This total represents approximately 47% of the $14.5 billion in trade assistance planned by under the 2019 MFP.
Nonspecialty crop producers have received $6.5 billion, dairy and hog producers have received $246 million in support and specialty crop growers have received $67 million in support.
Associated Milk Producers Inc. (AMPI) discontinued production at two plants – one each in Iowa and Minnesota – citing declines in dairy farm numbers and milk production in the region.
Plant closures include a nonfat dry milk plant at Arlington, Iowa, and a cheese plant at Rochester, Minnesota. According to AMPI, Iowa has lost 50% of its dairy farms since 2008; Minnesota has lost 40% of its dairy farms during the same time period.
Milk previously processed at AMPI's Arlington and Rochester locations is being routed to other plants in the surrounding area, including AMPI's cheese plant at Blair, Wisconsin.
AMPI, headquartered in New Ulm, Minnesota, is owned by dairy farm families from Wisconsin, Minnesota, Iowa, Nebraska, South Dakota and North Dakota. AMPI members annually market about 5.7 billion pounds of milk, generating $1.7 billion in sales.
The index of Global Dairy Trade (GDT) dairy product prices increased during the latest auction, Nov. 5. The overall index jumped 3.7%, as prices for most major product categories rose:
Skim milk powder was up 6.7% to $2,924 per metric ton (MT).
Cheddar cheese was down 0.6% to $3,609 per MT.
Butter was up 0.2% to $4,117 per MT.
Whole milk powder was up 3.6% to $3,254 per MT.
The next GDT auction is Nov. 19, 2019.
Four new members were named to the Dairy Council of California, effective Nov. 1. They include: Sherrie DeVries, a dairywoman who oversees accounting and school tours, hosting school field trips at Hinkley Dairy in Hinkley, California; Stacy Heaton, director of communications for California Dairies Inc.; Tyler Ribeiro. a fourth-generation dairy farmer at Rib-Arrow Dairy in Tulare, California; and Leaine Souza, member relations manager for Land O' Lakes West.
Dairy Council of California board members provide guidance on the organization's strategic plan and implementation of a wide range of nutrition education initiatives and outreach efforts. Funded by the state's dairy community, Dairy Council of California is celebrating its 100-year anniversary.
The deans of three University of Wisconsin (UW) colleges of agriculture formally launched a new Dairy Innovation Hub and named 11 members of the initiative's advisory council.
Launched Nov. 7 in a conference call, the Dairy Innovation Hub was created to harnesses dairy research and development at three campuses. Participating deans on the call included Wayne Weber, UW – Platteville, Dale Gallenberg, UW – River Falls and Kate VandenBosch, UW – Madison.
The initiative's advisory council is composed of 11 members, including five dairy industry leaders, five faculty from participating universities and one representative from the Wisconsin Department of Agriculture, Trade and Consumer Protection (DATCP).
Heather White, an associate professor in the UW – Madison Department of Dairy Science, was named the first faculty director.
Advisory council members include dairy farmers Mitch Breunig, Mystic Valley Dairy; Dave Daniels, Mighty Grand Dairy; and Shelly Mayer, who also serves as executive director of the Professional Dairy Producers of Wisconsin.
Other advisory council members include: Aric Dieter, Landmark Services Cooperative; John Umhoefer, executive director of the Wisconsin Cheese Makers Association; Angela James, DATCP assistant deputy secretary; Steve Kelm, animal and food science professor at UW – River Falls; Rami Reddy, professor of agribusiness and director, and Tera Montgomery, associate professor of dairy and animal science, both at UW – Platteville; and Scott Rankin, professor and chair of the department of food science, and Kent Weigel, professor and chair of the dairy science department, both at UW – Madison.
The group is planning an in-person strategic planning session in early 2020 to gather feedback and finalize priorities for the first year of activities, while looking ahead to identify challenges to be addressed in coming years. The hHub will receive $1 million in funding the first year and $7.8 million per year in subsequent years.
The Michigan Department of Environment, Great Lakes and Energy (EGLE) recently released new requirements under the state's concentrated animal feeding operation (CAFO) general permit, according to Erica Rogers, Michigan State University Extension environmental management educator. Public meetings and hearings on the changes will be held in early December.
Some of the changes include:
No incorporation of waste is required within 24 hours on cover crops, but will be required on wheat stubble (unless applied on a no-till field).


Comprehensive Nutrient Management Plans are required to be written and developed – not just approved – by a CNMP provider.


The generator of CAFO waste must now have a recent soil test (within the last three years) from the recipient before manifesting the waste.


A value for residual solids must now be included within a storage volume design.


The land application of CAFO waste between Jan. 1 and March 19 is now prohibited. Land application may be allowed, weather permitting, between March 20-31 (once the department has been notified).
More changes and related documents can be found on the EGLE's website.
The California Cattle Council began collecting a $1 per head assessment on the sale of cattle and calves sold in the state, effective Nov. 9, according to Justin Oldfield, the organization's executive director.
Approved in a dairy and cattle producer referendum early last spring, the California Cattle Council is authorized to carry out research on cattle production and beef nutrition, and to develop consumer or other educational programs. It is administered by an 11-member board consisting of three range cattle producers, three cattle feeders, three dairy producers, one processor and one public member.
The assessment is mandatory, but producers can file claims for refunds.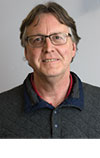 Dave Natzke

Editor
Progressive Dairy