Digest Highlights
The U.S. Senate subcommittee with oversight on dairy pricing and policy will hold a hearing, Sept. 15, to take testimony on milk pricing and Federal Milk Marketing Orders (FMMOs).
U.S. Senator Kirsten Gillibrand (D-New York), chair of the Senate Agriculture Subcommittee on Livestock, Dairy, Poultry, Local Food Systems, and Food Safety and Security, will convene the hearing beginning at 9:30 a.m. (Eastern time). A list of hearing presenters will be released prior to the hearing.
Held in the Russell Senate Office Building, the hearing will be livestreamed on CSPAN and online here.
Payments settling a class action lawsuit against dairy co-ops over an attempt to limit milk production and raise low producer milk prices more than a decade ago will be distributed beginning next week.
The lawsuit (Edwards, et al. v. National Milk Producers Federation, et al.) concerned a "herd retirement" program administered through the National Milk Producers Federation's (NMPF) Cooperatives Working Together (CWT) program between 2003-10. Along with NMPF, co-ops named as defendants in the case were Land O'Lakes, Dairy Farmers of America, Dairylea and Agri-Mark.
In August 2016, the dairy cooperatives ended five years of litigation to avoid mounting legal costs, agreeing to a $52 million settlement. Read: Cooperatives Working Together settles 'herd retirement' lawsuit for $52 million.
Of the total settlement of $52 million, court documents show attorneys were granted about one-third ($17.33 million), with an additional $2 million designated to cover administrative costs.
Individual consumers who filed claims by the January 2017 deadline will receive $7.51, with "entities" receiving $210.28. The payments were approved by the court on July 20, 2021, and are scheduled to be distributed between Sept. 20-Oct. 14.
Eligible consumers and entities are those in 16 states (Arizona, California, Kansas, Massachusetts, Michigan, Missouri, Nebraska, Nevada, New Hampshire, Oregon, South Dakota, Tennessee, Vermont, West Virginia and/or Wisconsin) and the District of Columbia who purchased dairy products for their own use beginning in 2003. Claims must have been filed by Jan. 31, 2017.
For more on the settlement agreement and other information, visit the Fresh Milk Products Antitrust Litigation website.
As covered by Progressive Dairy for years, NMPF leaders said they believed the herd retirement program fell under provisions of the Capper-Volstead Act, a 1922 law which provides farmers and agricultural producers certain exemptions from antitrust laws when marketing, pricing and selling their products through cooperative means. NMPF contended CWT's structure was a federation of co-ops and producers working together to achieve stable milk prices.
CWT's activities were vetted with the USDA, and no Capper-Volstead concerns were raised at that time. The U.S. Department of Justice also raised no concerns, according to NMPF.
However, defendant lawyers allege the herd retirement program was not covered under Capper-Volstead protection because it controlled pre-production milk supply by removing cows from production.
For information on two other class action lawsuits related to the CWT program, read: Books closing on CWT herd retirement lawsuits.
The American Dairy Coalition (ADC) has scheduled a dairy marketing seminar for Sept. 30, in conjunction with World Dairy Expo. It will be offered in both in-person (in the Monona Room of the World Dairy Expo Exhibition Hall) and Zoom formats, beginning at 12:30 p.m. (Central time).
The seminar is titled, "Building the Case for Change... Can Our Federal Checkoff Dollars Catch Up? Marketing of Animal Proteins – Capturing the Essence of Cow's Milk Again."
Bill Gutrich, senior director, food industry engagement with Elanco Animal Health, will discuss brand development and the power of positive marketing in the dairy industry. That will be followed by a producer roundtable, discussing "The Future Viability of Dairy Farmers in the U.S.," moderated by Kim Bremmer, owner of Ag Inspirations and executive director of the Venture Dairy Cooperative.
To register, click here.
Although it was implemented on Sept. 2, the USDA is accepting public comments on the Dairy Donation Program (DDP) through Nov. 1. The $400 million program is designed to create partnerships between eligible dairy organizations with nonprofit feeding organizations that distribute food to individuals and families in need. Those partnerships may apply for and receive reimbursements to cover some expenses related to dairy product donations.
Read Progressive Dairy's article: "Dairy Donation Program details released.
The link to the interim rule and comment request is available here.
Also find a overview of the program, a short webinar and frequently asked questions.
A group of bipartisan lawmakers unveiled the American Beef Labeling Act and planned to introduce the proposal this week in the U.S. Senate. The legislation directs the U.S. Trade Representative (USTR), in consultation with the USDA, to develop a World Trade Organization-compliant means of reinstating mandatory country of origin labeling (MCOOL) for beef. The USTR would have six months to develop a reinstatement plan followed by a six-month window to implement it. If USTR fails to reinstate MCOOL for beef within one year of enactment, it would automatically be reinstated.


NMPF and the U.S. Dairy Export Council (USDEC) joined 75 other organizations in urging the Biden administration to take additional steps to alleviate the ongoing ports crisis. In a letter, the organizations said delays and an intentional lack of transparency and flexibility from ocean carriers have cost American dairy exporters over $300 million through the first half of the year, or 12% of total export value. More than 70% of shipping containers are leaving West Coast ports empty, an all-time record.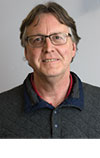 Dave Natzke

Editor
Progressive Dairy