Digest Highlights
We won't know the date but U.S. Sen. Kirsten Gillibrand (D-New York) said she continues to move forward on scheduling a Senate Ag Committee subcommittee hearing on dairy policy, according to the American Dairy Coalition (ADC). Gillibrand chairs the Dairy, Livestock, Poultry, Local Food Systems, Food Safety and Security subcommittee.
Floor sessions in both the House and Senate are suspended during most of August through mid-September, with committee activity resuming in early September.
The hearing is expected to include a panel of dairy farmers, as well as representatives from cooperatives and processors and dairy policy and economics experts. Topics could include the Class I milk pricing formula, negative producer price differentials (PPDs) and their impact on risk management tools.
A separate track for potential reform is a Federal Milk Marketing Order (FMMO) hearing. However, no formal hearing has been requested or scheduled.
An amendment to the Homeland Security Appropriations Act would allow dairy farmers to utilize the H-2A farm worker visa program to hire foreign workers.
The House Appropriations Committee approved the fiscal year 2022 (Oct. 1, 2021-Sept. 30, 2022) Homeland Security funding bill on a 33-24 vote, July 13.
The amendment was offered by U.S. Reps. Henry Cuellar (D-Texas) and Dan Newhouse (R-Washington). They have offered similar amendments to previous Homeland Security funding measures.
"Dairy farmers largely have not been able to use H-2A visas because the current program is limited only to the temporary and seasonal labor needs of agricultural employers. The current H-2A program simply isn't an option for a commodity that 'harvests' its product multiple times a day, every day," said Jim Mulhern, National Milk Producers Federation (NMPF) president and CEO. "Under this amendment, dairy farmers and other year-round producers could use the H-2A program to supplement their domestic workforce."
The index of Global Dairy Trade (GDT) dairy product prices fell 2.9% in the latest auction, held July 20, extending the trend of index declines that started in April.
A price summary of individual product categories follows:
Skim milk powder was down 5.2% to $2,971 per metric ton (MT).
Butter was down 0.8% to $4,419 per MT.
Whole milk powder was down 3.8% to $3,730 per MT.
Cheddar cheese was up 1.3% to $4,022 per MT.
Anhydrous milkfat was down 0.3% to $5,615 per MT.
The next GDT auction is Aug. 3.
With schools only partially open last spring, fluid milk sales suffered. Here's an update on U.S fluid milk sales data from the USDA Agricultural Marketing Service for May 2021.
Total sales: May 2021 sales of packaged fluid milk products totaled 3.64 billion pounds, down about 4.3% from the same month a year earlier. At 18.74 billion pounds, year-to-date (January-May 2021) sales of all fluid products were down 4.8%.


Conventional products: May sales totaled 3.41 billion pounds, down 3.9%. Flavored milks were the only major categories showing growth, with sales of flavored whole milk up 17% and flavored fat-reduced (2%) milk up nearly 48% from the same month a year earlier. Those two flavored milk categories make up about 10% of total conventional milk sales volume. Year-to-date sales of conventional products were down 5.1% at 17.54 billion pounds.


Organic products: Monthly sales totaled 225 million pounds, down 10.6% from a year earlier. Only 2% flavored milk posted a sales gain compared to May 2020, up 9.5%. At 976 million pounds, 2021 year-to-date sales of organic products were up 26%. Organic represented almost 6.2% of total fluid product sales in April 2021.
The U.S. figures represent consumption of fluid milk products in FMMO areas and California (now a part of the FMMO system), which account for approximately 92% of total fluid milk sales in the U.S. Sales outlets include food stores, convenience stores, warehouse stores/wholesale clubs, nonfood stores, schools, the food service industry and home delivery.
While "virtual" has become a common means to connect during the COVID-19 pandemic, World Dairy Expo has been hosting virtual farm tours for 20 years. Eight dairy farms will be featured during this year's dairy expo, either onsite during the event, or online through ExpoTV on the expo's website.
The eight dairies will include: Newalta Dairy LLC, Pipestone, Minnesota; Royal Dairy, Royal City, Washington; Laughing Goat LLC, Cuba City, Wisconsin; Steinhurst Dairy LLC, Creston, Ohio; Donley Farms, Shoshone, Idaho; Hildebrand Farms Dairy, Junction City, Kansas; Hendrickson Dairy, Menahga, Minnesota; and Prairieland Dairy, Belleville, Wisconsin.
After a year's absence, World Dairy Expo will be held in Madison, Wisconsin, Sept. 28-Oct. 2.
The 2021-22 school year enrollment period for Discover Dairy's "Adopt a Cow" program is Aug. 1-Sept. 15. The free program is a year-long, interactive learning opportunity that gives students an inside look at dairy farms throughout the U.S.
Each classroom that enrolls in the Adopt a Cow program is paired with a calf from a dairy farm. Teachers and students receive photos, video updates and activity sheets that allow them to watch their calf grow. The program also offers live virtual chats and farm tours whereby students to talk directly with a dairy farmer, meet their calves, tour the farm and ask questions about milk production.
Last year, more than 71,000 elementary and middle school classrooms and home school families – impacting more than 1.6 million students – along with scout troops, senior living facilities, library groups and other organizations participated in the program.
Discover Dairy is an educational series managed by Pennsylvania's Center for Dairy Excellence Foundation in partnership with American Dairy Association Northeast, Midwest Dairy, The Dairy Alliance, Dairy Farmers of Wisconsin, New England Dairy, Dairy Farmers of Washington, American Dairy Association Mideast, Dairy Council of Florida and American Dairy Association of Michigan.
To learn more and request materials, visit the Discover Dairy website.
USDA's Ag Marketing Service is accepting bids to deliver dairy products for distribution in the National School Lunch Program and other federal food and nutrition assistance programs. Among the products sought are 74,880 pounds of sliced cheddar cheese, 116,400 pounds of shredded pepper jack cheese and 535,104 pounds of blueberry, strawberry and vanilla yogurt. Deliveries are scheduled to specific locations between Oct. 1-Dec. 31, 2021; bids will be accepted until Aug. 3.
Virginia will reimburse dairy farmers for annual Dairy Margin Coverage (DMC) program premium payments. Reimbursements is limited to premiums paid on milk enrolled in Tier I of DMC. Fiscal year program funding is $1 million and will be distributed on a first-come, first-serve basis. Applications will be available this fall and are due by Feb. 1, 2022. Approximately 254 Virginia producers were enrolled in DMC in 2021, covering about 81% of the state's annual milk production.


Georgia dairy producers will be eligible for free bulk tank tests to detect the prevalence of the bovine viral diarrhea virus (BVDV). The test has been shown to be highly sensitive and can consistently detect a single persistently infected (PI) cow in a group of 400-800 lactating dairy cows. The University of Georgia College of Veterinary Medicine will mail a recruiting package, including a consent form and survey questionnaire, to all Georgia dairy producers in late July. All results will be kept confidential and reported directly to the owner.


Dairy businesses in Tennessee, North Carolina and Kentucky are eligible to apply for funding to modernize and diversify their operations through the Dairy Business Innovation Initiatives (DBII) program. Applicants will have the opportunity to submit project proposals for up to $500,000. The program will support projects of many sizes, but those making requests exceeding $150,000 should operate a licensed dairy farm and/or dairy plant, utilize a large portion of local milk and their grant proposal should include a robust business plan. Completed applications must be received by Oct. 1.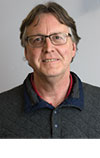 Dave Natzke

Editor
Progressive Dairy