Digest Highlights
The Federal Milk Marketing Order (FMMO) Class III milk price moved to a five-year high in September 2019. At $18.31 per hundredweight (cwt), it was up 71 cents from August and $2.22 more than September 2018. It's the highest Class III price since November 2014.
In contrast to the increase in the Class III price, the September 2019 Class IV price weakened to $16.35 per cwt, down 39 cents from August. It's still $1.54 more than September 2018.
Year to date, 2019 Class III and Class IV prices are now within a dime of each other at $16.11 and $16.21 per cwt, respectively. Over the same period a year earlier, the average Class III price is up $1.48 per cwt, while the Class IV average price is up $2.26 per cwt.
Dairy producers can now enroll in the Dairy Margin Coverage (DMC) for calendar year 2020. Enrollment deadline is Dec. 13, 2019, at local USDA Farm Service Agency (FSA) offices.
The DMC program offers reasonably priced protection to dairy producers when the difference between the all-milk price and the average feed cost (the margin) falls below a certain dollar amount selected by the producer. The deadline to enroll in DMC for 2020 is Dec. 13, 2019.
All producers who want 2020 coverage – even those who took advantage of the 25% premium discount by locking in the coverage level for five years of margin protection coverage – are required to visit the office during this sign-up period to pay the annual administrative fee.
The USDA FSA continues to update 2019 DMC enrollment numbers. As of Oct. 7, 22,682 dairy operations had signed up for 2019. That number represents about 81% of dairy operations with established milk production history and 82% of annual milk production (about 175.8 million pounds). Total DMC 2019 indemnity payments for those enrolled as of Oct. 7 were estimated at about $303.9 million, averaging $13,400.
Dairy operations participating in the 2019 program who had an intergenerational transfer between 2014 and 2019 have until Dec. 6, 2019, to take advantage of a one-time opportunity to increase their established production history during the 2019 and 2020 annual coverage election periods. Retroactive payments based on the increased production history will apply for 2019 and not prior years.
For more information on enrolling in DMC and taking advantage of an online dairy decision tool that assists producers in selecting coverage for 2020, visit the DMC webpage.
The USDA's Agricultural Marketing Service reopened the comment period on a proposed rule amending the "origin of livestock" requirements for dairy animals under federal organic regulations. The comment period closes Dec. 2, 2019.
The rule was originally proposed in 2015 but withdrawn in 2018. The USDA had previously indicated that it planned to release a new rule this year, then decided instead to reopen the older rule for public comment.
As originally proposed, the rule clarifies requirements for organic dairy farms transitioning conventionally raised animals to organic production. After completion of a one-time transition, any new dairy animals that a producer adds to a dairy farm would need to be managed organically from the last third of gestation or sourced from dairy animals that already completed their transition into organic production.
According to the National Farmers Union (NFU), inconsistent enforcement has plagued the transition of livestock from conventional to organic production. While some organic certifiers strictly adhere to the policy, others have allowed farmers to remove calves from organic herds, raise them using practices prohibited under organic regulations and then transition them back to organic management when they are ready to be milked.
Access the rule and submit comments via the Federal eRulemaking Portal.
Both the House and Senate's fiscal year (FY) 2020 appropriations bills – yet to be approved – would require the USDA to finalize the 2015 proposed rule within 180 days of budget approval, according to NFU.
The National Milk Producers Federation (NMPF) is asking dairy farmers to respond to a confidential survey regarding how they interpret the "zero-day" withdrawal period when using antibiotics in their cattle.
As noted previously in Progressive Dairy (Read: Weekly Digest: FDA seeking information on 'zero-withdrawal' drug practices), the FDA requested information regarding transit times to slaughter, milking frequency, and how end users interpret zero-day withdrawal period or zero-day milk discard time statements found on new animal drug labeling.
According to background information from the FDA, the agency had made several assumptions related to zero-withdrawal timelines when approving new drugs for use in food-producing animals. For example, since the 1980s, the FDA has assumed cattle spend at least 12 hours in transit to a slaughter facility, and dairy cows were milked at 12-hour intervals.
The survey answers will be used to develop NMPF's comments to the FDA to ensure they have the most accurate information from dairy farmers.
Survey responses are anonymous and cannot be traced back to the respondent. No personally identifiable information is captured, and responses will be combined with those of other farmers and summarized to further protect your anonymity.
The FDA's comment period was scheduled to close this week, but NMPF has requested a 90-day extension – until Jan. 6, 2020 – to survey dairy farmers.
Western United Dairies (WUD) has launched a video series to update California dairy producers on policy issues affecting them.
Hosted by WUD economist Annie AcMoody, the first video covers how a California producer's milk check is calculated under the FMMO system.
The second video focuses on California's Quota Implementation Plan (QIP).
Rice Dairy LLC and Commodity Risk Management Group are partnering to create a single brokerage company that will service the agriculture and dairy industries under the banner of Vault Ag Holding Company LLC.
Led by Brian Rice and Peter Turk, Rice Dairy is a dairy brokerage company that has provided price risk management solutions throughout the entire dairy value chain since 2002.
Commodity Risk Management Group, owned by Mike North, is an agricultural brokerage company that specializes in price risk management services for grain, hog, cattle and dairy producers.
Vault Ag's corporate office will be based in Chicago, with seven branch offices in Illinois, Iowa, California, Missouri and Wisconsin.
A 1923 law requires the FDA to block plant-based products from using "butter" in marketing campaigns, a trade organization told lawmakers last week.
Noting that the Butter Act of 1923 gives the FDA no leeway in enforcing a congressional statute that defines butter as a dairy product, the American Butter Institute (ABI) sent letters to the chairs and ranking members of the House Committee on Energy and Commerce and the Senate Committee on Health, Education, Labor and Pensions urging them to compel FDA to enforce the law.
"Congress stated very precisely the ingredients from which butter is to be made and its final composition," Tom Balmer, executive director of the American Butter Institute, said in the letter, Oct. 4. "FDA's non-action in enforcing what Congress has mandated represents, in essence, a federal agency's rewriting of a Congressional act and usurping Congressional authority."
Butter's definition has been settled law for more than a century, covered by legislation dating to 1886, according to ABI. Imitators made from vegetable oils have been able to use terms such as "margarine" and "spread," ensuring a transparent marketplace. However, as butter's popularity has grown, marketing departments representing some plant-based brands have been breaking the law by calling their margarines and spreads "plant-based butter" in an attempt to cash in on butter's popularity.
ABI previously filed a complaint to the FDA in September. The organization also supports the National Milk Producers Federation's citizen petition, filed in February, outlining a roadmap toward a constructive resolution of the problem of mislabeled dairy products.
After nearly 10 years of operating a successful, voluntary representative groundwater monitoring program for Central Valley dairies, the Central Valley Dairy Representative Monitoring Program (CVDRMP) has opened membership to nondairy cattle operators – including stand-alone dairy heifer ranches.
Applicants must sign up by Nov. 22, 2019, for the program and pay a registration fee of $500 ($1,000 for feedlots with 5,000 or more animal units).
CVDRMP recently created the new membership category for confined bovine feeding operations (confined feedlots and ranches, including dairy heifer ranches, beef feedlots and calf ranches) regulated under the Central Valley Regional Water Quality Control Board's Bovine Order.
Central Valley confined cattle operations regulated under the Bovine Order are required to submit a "workplan for well installation for [an] individual groundwater monitoring network" by July 1, 2020. However, cattle operations may fulfill this requirement by joining a representative monitoring program (RMP). CVDRMP is the only organization offering such a program for bovine operations.
While membership in CVDRMP is completely voluntary, compliance with the Bovine Order is not, so all "full-coverage operations" under the order must either join an RMP or submit their own individual well-monitoring plan.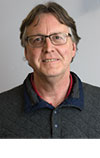 Dave Natzke

Editor
Progressive Dairy