Digest Highlights: From a price formula change proposal and EU-Mexico trade agreement restrictions to school milk and FDA labeling oversight, find a summary of news affecting dairy farmers here.
Meeting to discuss milk marketing conditions, multiple component pricing proposal in Tennessee and Kentucky
A meeting to discuss milk marketing conditions and a proposed change to Federal Milk Marketing Orders (FMMO) 5 (Appalachian) and 7 (Southeast) has been scheduled for May 16 in Knoxville, Tennessee.
Dairy farmers in eastern Tennessee and most of Kentucky are located in the Appalachian FMMO. Some dairy farmers in both states face the loss of their milk markets later this month. (Read: Dean Foods terminating milk contracts effective May 31)
Additionally, 14 dairy cooperatives and several dairy trade associations filed a formal request with the USDA on April 3 seeking a public hearing to consider implementing multiple component pricing (MCP) in the two FMMOs. The USDA had 30 days to either deny, issue an action plan or request additional information on the petition. The USDA had not released a decision at Progressive Dairyman's enewsletter deadline on May 2. (Read: Dairy groups seek multiple component pricing in Appalachian, Southeast FMMOs)
The meeting, organized by Tennessee and Kentucky Farm Bureau organizations, will feature Dana Coale, deputy administrator for USDA Ag Marketing Service dairy programs, and FMMO market administrators from FMMOs 5 and 7.
The meeting will be held May 16 in the plant sciences building on the University of Tennessee agricultural campus, 2505 East J. Chapman Drive, Knoxville, Tennessee. The meeting begins at 11 a.m., with a lunch planned at noon. Registration is requested by May 11, with Roxann Sanders, by email or phone (931) 388-7872, ext. 2231.
Editor's note: The USDA's Agriculture Marketing Service (AMS) announced an action plan and call for additional proposals in response to the petition to consider MCP in FMMOs 5 and 7. Based on a preliminary timeline, AMS will accept additional proposals until June 1, with a possible hearing date set for July 30. If AMS schedules the hearing, a notice will be published in the Federal Register.
Progressive Dairyman update: Farm bill proposal supports 'association' health insurance policies
One provision included in the House 2018 Farm Bill proposal authorizes $65 million in loans and grants to support agricultural association health plans (AHPs). This authorization allows the USDA secretary to create up to 10 loans and grants to assist with the formation of agricultural AHPs, according to Mike Oscar with the Northeast Dairy Farmers Cooperatives (NDFC).
As reported by Progressive Dairyman last February, an executive order signed by President Donald Trump last fall potentially opened an avenue for dairy farmers to access health insurance. The order could allow individuals with "common" industry situations – such as dairy farmers – to obtain group health coverage through insurance companies, said Paul Kulpa, vice president of market and product strategy with Agri-Services Agency. (Read: 'Association' policies might offer dairy health insurance opportunity)
While a timetable is uncertain, Kulpa said Agri-Services Agency has been working with insurance carriers to develop such plans.
Senate bill addresses farm suicide rates
A bill introduced in the U.S. Senate would address farm suicide rates by providing mental health support and resources.
U.S. Sens. Tammy Baldwin (D-Wisconsin) and Joni Ernst (R-Iowa) introduced the Facilitating Accessible Resources for Mental Health and Encouraging Rural Solutions For Immediate Response to Stressful Times (FARMERS FIRST) Act. It would provide the USDA funding to state departments of agriculture, state extension services and nonprofit organizations to establish helplines, provide suicide prevention training for farm advocates, create support groups and re-establish the Farm and Ranch Stress Assistance Network. In addition, the bill would establish a Farm and Ranch Stress Assessment Committee to better understand how agricultural workers' mental health impacts rural development and provide recommendations for addressing mental health care needs within the agriculture community.
Additional co-sponsors include Sens. Heidi Heitkamp (D-North Dakota), Jerry Moran (R-Kansas), Michael Bennet (D-Colorado) and Cory Gardner (R-Colorado).
FSA makes administrative change to Livestock Indemnity Program
Ag producers who have lost livestock to disease resulting from a weather disaster have an additional way to become eligible for a key USDA disaster assistance program. An administrative change in the USDA Farm Service Agency's (FSA) Livestock Indemnity Program (LIP) authorizes local FSA county committees to accept veterinarian certifications that livestock deaths were directly related to adverse weather and unpreventable through good animal husbandry and management. The committees may then use this certification to allow eligibility for producers on a case-by-case basis for LIP.
LIP provides benefits to agricultural producers for livestock deaths in excess of normal mortality caused by adverse weather, disease or by attacks by animals reintroduced into the wild by the federal government. Eligible weather events include earthquakes, hail, tornadoes, hurricanes, storms, blizzards and flooding.
Contact a local USDA service center for more information.
USCIS updates E-Verify website
The U.S. Citizenship and Immigration Services (USCIS) modernized its E-Verify program and upgraded its website.
The website provides information about E-Verify and Form I-9, Employment Eligibility Verification, including employee rights and employer responsibilities in the employment verification process. The system compares information from an employee's Form I-9 to records available to the Department of Homeland Security and the Social Security Administration to verify authorization to work in the U.S.
Proposal would allow whole milk in school lunch program
U.S. Rep. Tom Marino (R-Pennsylvania) introduced H.R. 5640, The "Whole Milk Act," which would allow schools participating in the National School Lunch Program to serve unflavored whole milk.
Marino also sent a letter to Secretary of Agriculture Sonny Purdue asking the USDA to update National School Lunch Program guidelines to allow schools to sell unflavored whole milk during lunch.
Late last fall, the USDA published an interim School Meal Flexibility Rule, affecting fluid milk and cheese offerings under school lunch and breakfast programs during the 2018-19 school year.
The rule allowed school districts to solicit bids for low-fat flavored milk before the 2018-19 school year begins and give milk processors time to formulate and produce a low-fat flavored milk meeting the specifications of a particular school district. The USDA action also allows schools to offer low-fat flavored milk without requiring schools to demonstrate either a reduction in student milk consumption or an increase in school milk waste.
In 2012, the USDA eliminated low-fat flavored milk as an option in the school meal and a la carte programs. Students consumed 288 million fewer half pints of milk from 2012-15, even though public school enrollment was growing.
IDFA calls for Dietary Guidelines Committee to review full-fat dairy research
The International Dairy Foods Association (IDFA) has asked the USDA and Department of Health and Human Services (HHS) to consider research related to the role of milkfat in a healthy diet. IDFA made the request as the Dietary Guidelines Advisory Committee (DGAC) considers changes to federal dietary guidelines in 2020.
"A growing body of emerging research has shown the role of milkfat in the diet and health is different from saturated fats from other sources," IDFA said. The current 2015-20 Dietary Guidelines urge Americans to consume low-fat or fat-free dairy products.
IDFA also urged USDA and HHS to consider milk's nutrients in both the beverage and dairy group categories, and to consider nutrient density when assessing dairy products with added sugars. In addition, IDFA asked the departments to consider research on feeding yogurt to infants starting at 6 months of age, a recommendation that aligns with other USDA guidance.
Common cheese names restricted under EU-Mexico trade agreement
A provision in a European Union (EU)-Mexico free trade agreement threatens the use of common cheese names by U.S. marketers, according to the National Milk Producers Federation (NMPF). Information related to the agreement indicates Mexico will force cheese marketers from Mexico and the U.S. to phase out the use of some generic names, such as "Parmesan," "Muenster" and "feta."
The EU-Mexico trade agreement means U.S. trade officials must be even more diligent in protecting U.S. dairy interests in North American Free Trade Agreement (NAFTA) renegotiations, said Tom Vilsack, president and CEO of the U.S. Dairy Export Council (USDEC).
"It is deeply frustrating for U.S. farmers and food manufacturers that the U.S. government has not been able to persuade our closest allies – those in the NAFTA region – to simply honor their existing trade commitments to us," said Jim Mulhern, president and CEO of NMPF.
FDA commissioner pledges more focus on imitation dairy foods labels
In another long-standing NMPF issue, U.S. Food and Drug Administration (FDA) Commissioner Scott Gottlieb told a Senate panel his agency will be "taking a very close and fresh look" at imitation, plant-derived foods labeled with dairy-specific terms.
In response to questions from Sen. Tammy Baldwin (D-Wisconsin) during a Senate Appropriations Committee hearing, Gottlieb also admitted that the agency has "exercised enforcement discretion" in not holding food marketers to that standard, as a variety of plant-based foods using dairy-specific terms have proliferated in the marketplace in the past two decades.
NMPF's Mulhern said that the FDA "must stop turning a blind eye toward violations of food labeling laws. It needs to use more enforcement and less discretion, as dozens of brands flagrantly violate government requirements." NMPF has repeatedly urged federal regulators to enforce U.S. food labeling laws that exclude the ability of plant-derived foods from using the term, as do other nations that also have regulations clearly defining milk.
Global Dairy Trade index mixed
Overall Global Dairy Trade (GDT) dairy product prices during the May 1 auction gave back some of the gains from an earlier auction held April 17. The overall index was down 1.1 percent.
Prices were higher for cheddar cheese [up 3.1 percent, to $4,024 per metric ton (MT)] and skim milk powder [up 3.6 percent, to $1,999 per MT]. Whole milk powder was down 1.5 percent, to $3,231 per MT, while the price of butter was unchanged, at $5,647 per MT.
The next GDT auction is May 15.
New York: Dairy research projects funded
Four dairy-related research projects were among those receiving funds through the Northern New York Agricultural Development Program (NNYADP).
The dairy-focused projects include a look at how labor issues impact northern New York dairy farms. The other three will cover evaluating opportunities to increase milking parlor efficiency, enhance calf health and help milking cows adjust to hot weather conditions.
Funding for the NNYADP is supported by the New York State Senate and administered by the New York State Department of Agriculture and Markets.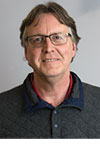 Dave Natzke

Editor
Progressive Dairyman