Digest Highlights
Thanksgiving gatherings will likely be fewer and smaller this year, and the traditional meal will cost less per person, according to an annual survey by the American Farm Bureau Federation (AFBF).
AFBF's 35th annual survey indicates the average cost of this year's Thanksgiving feast for 10 will total $46.90, about $2 less than last year and the lowest since 2010. Contributing to the lower overall cost is the price of the 16-pound turkey at $19.39. That's down 7% from last year, as retailers try to sell turkeys in a coronavirus-impacted social setting. Dairy prices (milk and whipped cream) are also down somewhat, while the dinner rolls, stuffing and pumpkin pies are more expensive.
A second annual survey, this one by the National Farmers Union (NFU), determined the farmers' share of each $1 spent on food for the Thanksgiving meal is just 11.9 cents, down from 12.15 cents per dollar in 2019.
The AFBF and NFU Thanksgiving menus vary slightly, and the NFU cites USDA data indicating overall U.S. food prices are up 4% in the past 12 months, surpassing a rate of inflation of 1.4%
A new undesirable genetic factor, known as Jersey neuropathy with splayed forelimbs (JNS), has been identified in the Jersey breed. Calves affected with JNS are generally bright at birth but exhibit neurologic symptoms, including neck and head muscle stiffness and convulsive behavior. They may be unable to stand on splayed forelimbs. Other symptoms reported include dislocated shoulders, craniofacial deformities and weakness to hindlimbs due to spinal cord degeneration.
It's estimated less than 6% of the genotyped Jersey population are carriers of the haplotype attributed to JNS.
On Nov. 20, the American Jersey Cattle Association (AJCA) updated the animal database with JNS carriers identified through genotyping by the Council on Dairy Cattle Breeding (CDCB) and started the process of contacting Jersey breeders, owners and lessees impacted by the animals identified with the JNS haplotype.
A list of carrier bulls is available here.
The CDCB will incorporate the JNS haplotype status into their standard data formats that are provided to industry cooperators after Jan. 1, 2021. Future sales sponsored by AJCA will not be accepted unless they are designated JNS-free.
Increased volumes and values of corn and soybean exports dramatically improved the outlook for U.S. agricultural trade is fiscal year 2021, according to the USDA's quarterly Outlook for U.S. Agricultural Trade report, released Nov. 23.
The forecast for overall U.S. ag exports in fiscal year 2021 (FY 2021, Oct. 1, 2020 – Sept. 30, 2021) was raised by $11.5 billion from the August outlook to $152 billion. In contrast, the estimate of U.S. ag imports was raised by $1 billion from August to $137 billion. That would result in a FY 2021 trade surplus of $15 billion, the largest in three years but about $900 million less than FY 2018.
Despite the increase in overall exports, the outlook for dairy held steady with August estimates. The USDA projected FY 2021 dairy exports at $6.6 billion, up about $137 million from FY 2020. If realized, it would be the second-highest dairy export total on record and highest since the $7.4 billion in dairy product exports in 2014.
The USDA also left the FY 2021 U.S. dairy import forecast at $3.6 billion, unchanged from the August outlook. Estimated FY 2021 cheese imports at $1.2 billion were reduced by $100 million. FY 2020 imports totaled $3.64 billion and $1.17 billion for dairy products and cheese, respectively.
Consumer trips to grocery stores maintained healthy retail dairy product sales in October, according to a monthly update from the International Dairy Deli Bakery Association (IDDBA).
With no major holidays during the month October, monthly dairy sales reflected mostly "everyday" demand, although there was a rise in COVID-19 cases. Although strong, October retail dairy sales were up less than 10% compared to the same month a year earlier for the first time since the pandemic hit last March.
Based on Information Resources Inc. (IRI) U.S. grocery store sales data updated through the week ending Nov. 1, overall October 2020 retail dairy sales were up about 9% by value compared with October 2019.
Among individual product categories, sales increases on a value and volume basis, respectively, were:
Natural cheese sales: 5.7% (value), 8.7% (volume)
Fluid milk: 8.9%, 0.6%
Butter: 17.7%, 7.3%
Process cheese: 6.7%, 5.6%
Cream cheese: 10.2%, 15.1%
Whipped toppings: 17.7%, 23%
Sour cream: 18.3%, 7.8%
Cottage cheese: 7.6%, 4.2%
The IDDBA's monthly webinar called attention to two dairy categories:
Cream and creamers sales were up 11% by value and 12% by volume, and follows a recent surge retail coffee maker sales as fewer people consume coffee at or on the way to work.


While yogurt sales were up 13.7 by value and 2.8% by volume, sales of individual packages (units) were down as consumers buy bulk containers instead of individual serve packages.
In the deli department, random weight natural cheese remained a sales growth leader, up 14.4% by value. Dollar gains easily exceeded volume gains, which points to continued inflation.
Supporting retail sales, more than half of all U.S. students are learning through virtual channels from home, said Jonna Parker with IRI. There are more restaurant closures due to COVID-19 restrictions, colder weather is eliminating outdoor seating and many adults working from home aren't eating lunches at restaurants. The result: Even though restaurants have developed stronger takeout and delivery platforms, 81% of all meals are now being prepared at home, Parker said.
Looking ahead, the 2020 holiday season will be unlike any in history. Only 26% of shoppers surveyed by IRI expect to host or attend a Thanksgiving meal with extended family, down from 48% last year. And, nearly two-thirds of those surveyed said their Thanksgiving gatherings will include five people or less, three fewer than in 2019.
And finally, 17% of households now use online shopping for groceries, and that number is expected to rise.
The next retail sales report will be issued in December, reflecting November sales data. IDDBA is a nonprofit membership organization serving the dairy, deli, bakery, cheese and supermarket food service industries.
Milk pooled on the California Federal Milk Marketing Order (FMMO) showed a substantial contrast in butterfat tests in October, according to Cary Hunter, interim market administrator.
Writing in the October 2020 Market Administrator's Bulletin, Hunter noted the weighted average component tests of all pooled milk in October were 3.88% butterfat, 3.22% protein and 5.75% other solids. However, due to California's size and differing climate types, those average component tests from a statewide perspective don't always capture the variation.
The spread between the regions with the highest average butterfat tests (Northern, 4.27%) and lowest (Southern, 3.7%) was about one-half of 1%. Categorized by region, from north to south, ranges in weighted average butterfat tests in October milk were:
Northern – 4.2% and above
Coast – 3.95%-4.%
Sacramento Valley – 3.9%-3.95%
San Joaquin Valley – 3.8%-3.9%
Southern – 3.8% and below
The ranges represent weighted averages in each of the five regions and do not necessarily reflect the butterfat test in any specific county. The average butterfat test of all pooled milk in the California FMMO most closely aligns with the San Joaquin Valley, since that region is home to the majority of California's dairy farmers.
With a high number of dairy processing plants changing ownership in 2020 – due in large part to bankruptcies by Dean Foods and Borden Dairy – the dairy faced a potential dilemma. Based on interpretation of a previous FDA memorandum, there were concerns the transfer of ownership of a Grade A dairy processing facility from one owner to another could result in the delisting of that facility as an Interstate Milk Shipments (IMS) facility.
In a letter to the FDA, the National Milk Producers Federation (NMPF) noted that, if enforced, each affected facility would not be able to process and ship milk or other Grade A dairy products in interstate commerce, and as a result, most plants would shut down or dramatically cut back their ability to receive and process farm-level milk. As of late August, NMPF said 58 dairy plants and 56 bulk tank units could have been impacted.
In late September, the FDA clarified the situation, highlighting a paper trail that creates a seamless IMS transition when a dairy plant changes ownership.
Progressive Dairy frequently provides updates on COVID-19 news and resources on a special webpage. News posted on Nov. 25 covers:
A look at how Dairy Max is working with schools to ensure students get dairy products and curriculum


Updates on meetings impacted by the pandemic, including the Minnesota Milk Producers Association annual meeting (virtual), the Georgia Milk Producers Conference (in-person) and the 2021 National Conference on Interstate Milk Shipments (postponed)
There's also archived information; a comprehensive list of other state, regional and national resources; and helpful articles previously appearing on the Progressive Dairy website.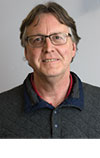 Dave Natzke

Editor
Progressive Dairy