Digest Highlights
The USDA recently released an implementation timeline for beefing up its disease traceability program by transitioning to a 100 percent radio-frequency identification (RFID) system by 2023.
Within the next four years, the only tags the USDA will recognize as official ID will be approved RFID tags. The metal "brite" tags currently supplied by the USDA will no longer be available.
In order to comply with the Animal Disease Traceability Act (ADT) requirements, all adult reproducing beef animals and dairy animals of any age will need official, individual RFID eartags. This excludes feeder cattle or animals moving directly to slaughter.
The implementation timeline follows:
Dec. 31, 2019 – The USDA will discontinue providing free metal tags. However, approved vendors will still be permitted to produce official metal tags for one additional year. Approved vendor tags will be available for purchase on a state-by-state basis as authorized by each state animal health official through Dec. 31, 2020.


Jan. 1, 2021 – The USDA will no longer approve vendor production of metal eartags with the official USDA shield.


Jan. 1, 2023 – RFID eartags will be required for beef and dairy cattle and bison moving interstate that meet the above requirements. Animals previously tagged with metal eartags will have to be retagged with RFID eartags.
The USDA is currently working out a cost-share program to help producers get the program in place. View the USDA fact sheet, or learn more about the ADT program.
—Contributed by Carrie Veselka, editor with Progressive Cattleman. Read: Expect an RFID traceability program by 2023
The index of Global Dairy Trade (GDT) dairy product prices posted a 1.2 percent decline during the May 21 auction, the first reversal after 11 consecutive increases.
Despite the overall decline, prices for major product categories were mixed:
Skim milk powder was up 0.5 percent to $2,529 per metric ton (MT).
Cheddar cheese was up 15.2 percent to $4,851 per MT.
Butter was down 3.2 percent at $5,297 per MT.
Whole milk powder was down 2.1 percent to $3,180 per MT.
The next GDT auction is June 4, 2019.
Dairy margins were mixed over the first two weeks of May, according to Commodity & Ingredient Hedging LLC. The milk markets have been mixed as well, with sell-offs following early May highs.
Milk is drawing strength from improved supply-demand dynamics, including stronger cheese exports. However, whey exports to China continue to languish, the result of the ongoing trade spat and lower demand for animal-feed-quality whey from the African swine fever epidemic ravaging their domestic swine herd.
With butter production down and cream availability tightening, the spot butter price broke out of its recent trading range, and there may be room for further increases into summer.
On the feed side, both corn and soybean meal prices have advanced recently in response to continued planting delays. Significant delays were noted for key states, including Illinois, Indiana, Ohio, Minnesota and South Dakota. The latest weather forecast does not look favorable for the near-term planting outlook.
Some dairy producers who protected milk revenue under Dairy Revenue Protection (Dairy-RP) during the first quarter of 2019 are receiving indemnity payments. Through May 20, 142 claimants received indemnity payments totaling $4.765 million.
Based on initial data, only producers protecting milk revenue at the maximum (95 percent) level qualify for indemnity payments under the revenue insurance program.
The USDA Risk Management Agency (RMA) does not report indemnity payment totals until payment documentation is reported, and final Dairy-RP claims and indemnity payments for the first quarter of 2019 may not be available until August.
The RMA also does not provide quarterly data on the number of endorsements purchased or the pounds of milk or milk revenue covered in a single quarter, so the policies receiving indemnity payments as a percentage of endorsements purchased can't be determined.
Enrollment in the 2019 Dairy Margin Coverage (DMC) program is scheduled to begin June 17. If you're still looking for information, the USDA's latest blog post provides some details.
The new DMC was created by the 2018 Farm Bill and replaces its predecessor, the Margin Protection Program for Dairy. It will provide financial protection to dairy producers when the difference between the all-milk price and the average feed cost (the margin) falls below a certain dollar amount selected by the producer.
California Dairies Inc. (CDI) completed the acquisition of Hilmar Cheese Company's milk powder facility at Turlock, California, effective May 21.
Originally constructed in 2015, the facility manufactures a range of high-quality milk powders, largely for the export market. CDI has offered positions to all of the facility's current employees.
Hilmar officials had previously announced a three-year strategic plan focusing on cheese, whey protein and lactose businesses. The purchase agreement was announced in mid-April. Terms were not announced.
"This expansion of CDI's manufacturing footprint in California fits exceptionally well within our core mission to profitably market, process and add value to the milk produced by our member-owners," said Andrei Mikhalevsky, CDI president and chief executive officer.
Co-owned by nearly 400 dairy producers who produce 40 percent of California's milk, CDI is the largest member-owned milk marketing and processing cooperative in the state. CDI manufactures butter, fluid milk products and milk powders at multiple facilities throughout California.
A Wisconsin legislative proposal would streamline the process for trading pollution reduction credits. Senate Bill 91 would create a clearinghouse for trades between point sources and nonpoint sources of phosphorous, nitrates and other pollutants. The bill was unanimously approved in the state Senate and advances to the state Assembly.
While state law already allows for this type of trading, proponents say the proposal's centralized system would make the process easier, while improving the quality of water in Wisconsin's rivers and lakes.
"This marks a big step forward for Wisconsin, which has a unique opportunity to create a sustainable statewide market that pays for better nonpoint source pollution reduction through use of new technologies, more cost-effective permit compliance for our manufacturers and industries, and improved water quality," said Tom Crave, president of the Wisconsin-based Dairy Business Association.
Various entities, including local water treatment facilities, cheese plants and other factories, are required to meet limits for nutrients, including phosphorous, discharged to the environment. At the same time, environmental organizations and farmers can implement innovative farming techniques or land use changes that reduce the amount of phosphorus in a watershed. They can sell credits from the phosphorus reductions they achieve to other entities seeking to offset the amount of phosphorus they need to remove from their waste streams.
The Southern California Gas Company (SoCalGas) has been granted approval to proceed with the next phase of construction of four dairy biomethane projects in California. The California Public Utilities Commission (CPUC) approved the contracts to build the infrastructure needed to connect the four biomethane facilities to the SoCalGas pipeline system.
SoCalGas will start with the design and the engineering phase. The facilities are slated for completion by December 2020. Once finalized, biogas from anaerobic digestion systems at 35 dairies will be collected and cleaned to produce renewable natural gas for general public use. The facilities are expected to produce enough pipeline-quality gas to serve close to 40,000 households annually.
State law requires 40 percent of methane from California's dairies and other waste sectors to be captured, with provisions to deliver that energy to customers. There are currently about 37 dairy methane capture projects either operating or in development in California, and experts estimate there could be as many as 120 projects funded and operating in the next five years.
The U.S. Trade Representative's Office (USTR) should slap tariffs on dairy shipments from Europe in response to financial damages caused by European Union (EU) Airbus subsidies, National Milk Producers Federation (NMPF) President and CEO Jim Mulhern said in testimony before a USTR panel.
The World Trade Organization recently found that Europe's large civil aircraft subsidies were against international trade rules and permitted the U.S. to levy duties on EU products until Europe comes into compliance.
"We have a unique opportunity to make a big dent in the dairy market access gap we face with Europe. Including EU cheeses, yogurt and butter on this list, as USTR has proposed, is entirely warranted, and we would encourage you to add additional EU dairy-related tariff lines," Mulhern said. Doing so "would bring increased attention to the gross inequities that currently define our dairy trading relationship," he said.
The U.S. is currently running a $1.6 billion dairy trade deficit with Europe. A complex web of EU tariffs and nontariff obstacles are to blame, Mulhern said.
A growing number of McDonald's customers are choosing beverages other than carbonated soda with their Happy Meals, according to findings from a five-year report on McDonald's progress toward offering healthier options on its menu.
In 2013, McDonald's and the Alliance for Healthier Generation developed a comprehensive global plan for 20 major markets to increase customers' access to fruit, vegetables, low-fat dairy and water by 2020. The report, released by Keybridge, a public policy economic consulting firm, found that a majority of McDonald's 20 major markets – including the U.S. – were ahead of goals.
Although specific numbers of milk sales were not released, McDonald's USA reported a 15 percent increase (from 37 to 52 percent) in the number of Happy Meals served with milk, water or juice between September 2013-18.
Across the 20 major global markets, the percentage of Happy Meal customers served milk, water or juice as their beverage choice increased 12 percent (from 36 to 48 percent) over the same period.
Cornell University food scientists are designing the milk container of the future to give consumers precise "best by" dates and improve sustainability by reducing food waste, according to Blaine Friedlander, writing in the Cornell Chronicle.
The best by date imprinted on milk containers and other foods indicates when a product is likely at peak quality, but consumers often interpret the dates as an expiration and discard the milk without realizing it's still safe to drink, according to the Foundation for Food and Agriculture Research (FFAR).
Cornell's Milk Quality Improvement Program received $1.56 million from FFAR, the New York State Dairy Promotion Order and Chobani to develop milk container technology that gives wholesalers, retailers and consumers accurate shelf life information.
Martin Wiedmann, Cornell food safety professor, said milk containers of the future will likely have a QR code that would offer specific information about that milk, such as the originating farm, the fluid milk processing plant and possible microbial influences, as well as a separate indicator that records carton temperature and time. Retailers and consumers could scan both the QR code and the indicator; an app would then quickly calculate how much longer the milk will last.
Property taxes are a fact of life in the U.S. However, all states have laws that tax agricultural land differently than other lands to lower the amount of property taxes farmers pay, according to a new National Agricultural Law Center research publication.
Two members of the Ohio State University Agricultural & Resource Law Program, Evin Bachelor, law fellow, and Peggy Kirk Hall, director, collaborated with the National Agricultural Law Center to compile each state's provisions for differential tax assessment of agricultural land.
The purposes of these "differential tax assessment" laws for farmland are varied, the authors note. They can be to maintain the economic viability of farming, remove incentives to develop agricultural land, protect environmental benefits of farmland and tax agricultural land according to its cost of community services.
Generally, differential tax assessment discounts the value of the land to reflect its use for agricultural purposes. But no two state laws are exactly alike in the specifics of what land qualifies for the assessment, how to calculate the agricultural value of land and penalties for removing land from agricultural use.
Using an interactive map, readers can click on any state to view its differential tax assessment laws as of January 2019.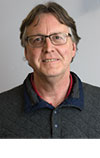 Dave Natzke

Editor
Progressive Dairyman