Digest Highlights
Two important dates are here for dairy producers interested in purchasing milk income margin or revenue insurance.
The last day to purchase third-quarter (July-September) 2019 coverage under the Dairy Revenue Protection (Dairy-RP) program is June 15. Dairy-RP quarterly endorsements are available for sale until about the 15th of the month preceding the quarter to be covered.
With sales for one quarter closing, another one opens. After June 15, producers will be able to purchase quarterly endorsements for October-December 2019 until Sept. 15, January-March 2020 until Dec. 15, April-June 2020 until March 15, 2020, July-September 2020 until June 15, 2020, and October-December 2020 until Sept. 15, 2020.
There are small changes coming to Dairy-RP when the 2020 crop insurance year begins on July 1, 2019. Those changes include eliminating coverage options at the 70% and 75% level, and modifying minimum butterfat and protein coverage/indemnity ranges. Check with your local USDA Farm Service Agency (FSA) official.
Since its launch in October 2018, dairy producers have purchased Dairy-RP endorsements covering about 28.6 billion pounds of milk. Of that, 26.9 billion was covered at the 95% level. In the first quarter of 2019, 179 insured producers received about $5.1 million in indemnity payments due to lost milk revenue.
Sign-up for the Dairy Margin Coverage (DMC) program begins June 17 at county USDA FSA offices. Sign-up for 2019 closes on Sept. 20, 2019. No need to rush, but the sooner you sign up, the sooner you'll receive indemnity payments retroactive to January. FSA is scheduled to begin sending out indemnity payments on July 8, and producers who enroll at the $9.50 per hundredweight (cwt) margin level on the first 5 million pounds of milk are already ensured of payments surpassing their entire 2019 premium costs. (Read: April DMC payments ensured.)
After apparently avoiding a renewal of tariff battles between the U.S. and Mexico, U.S. dairy leaders are again turning their attention to passage of the U.S.-Mexico-Canada Agreement (USMCA).
President Donald Trump called off a threat to impose import tariffs on all products from Mexico, originally set to start June 10, if the two countries couldn't come to an agreement over Mexico's steps to curtail illegal immigration. (Read: New threat of tariffs on Mexican goods puts dairy exports in crosshairs again.) Prior to that agreement, Mexico had developed a list of U.S. goods and services – including some dairy products – targeted for retaliatory tariffs.
With that dispute at least temporarily resolved, leaders of the U.S. Dairy Export Council (USDEC), the National Milk Producers Federation (NMPF) and the International Dairy Foods Association (IDFA) sent a letter to congressional members of top-producing dairy states, detailing how provisions of USMCA positively impact the U.S. dairy industry. In the letter, signed by USDEC's Tom Vilsack, NMPF's Jim Mulhern and IDFA's Michael Dykes, they urged members of Congress for immediate passage of the trade agreement.
Trade negotiators from the U.S., Mexico and Canada had initially approved the agreement last September. However, it still requires ratification by governments in all three countries.
"Solidifying and expanding trade opportunities abroad through USMCA will improve the prospects of dairy farms here at home," said Mulhern. "In the midst of uncertainty surrounding our trade relationships and yet another year of meager milk prices, the United States lost an average of seven dairy farms a day in 2018. The passage of USMCA will instill a renewed sense of optimism in our dairy farmers."
According to the USMCA proponents, approximately 16% of the U.S. milk supply is exported annually, and strengthening trading relationships and expanding international market opportunities is vital to the financial well-being of the U.S. dairy industry. USMCA preserves U.S. dairy sales to Mexico, the U.S. dairy industry's largest foreign customer, while increasing market access in Canada and tackling nontariff barriers that can hinder exports.
"Organic" has entered the mainstream, topping $50 billion in 2018 sales, according to an annual summary from the Organic Trade Association (OTA).
The OTA's 2019 Organic Industry Survey reported 2018 sales of organic products hit a record $52.5 billion, up 6.3% from the previous year. New records were made in both the organic food market and the organic nonfood market.
Organic food sales reached $47.9 billion in 2018, for an increase of 5.9% from 2017. About 5.7% of all food sold in the U.S. is now organic, according to the report summary.
Sales of fruits and vegetables led all organic food categories, rising to $17.4 billion in 2018, up 5.6% from the year before and now accounting for 36.3% of all organic food sales.
Growth in the U.S. organic dairy sector slowed for the second straight year but remains the second-largest organic category. Sales of dairy and egg were estimated at $6.5 billion in 2018, up 0.8% from 2017. Like the conventional dairy market, organic dairy consumers are switching to more full-fat products and away from skim and low-fat varieties.
In 2018, the organic nonfood category reached $4.6 billion in sales with an annual growth rate of 10.6%. The strongest growth came from fiber.
Lawmakers are making another attempt to expand the H-2A visa program to allow dairy operations to tap into a potential pool of foreign workers. U.S. Reps. Henry Cuellar (D-Texas) and Dan Newhouse (R-Washington) sponsored the amendment to the homeland security budget bill, approved by the House Appropriations Committee on June 11.
Under the proposal, farmers and ranchers could use the H-2A program for year-round agricultural jobs. Currently, the H-2A program is allowed only for farm jobs that are temporary or seasonal in nature.
The amendment changes no other aspects of the program. H-2A would remain a temporary program and the time limits a worker employed through the H-2A program can stay in the U.S. would continue. Employers must also prove they advertised open positions to domestic workers before hiring H-2A workers.
"What the amendment would do," explained Allison Crittenden, American Farm Bureau Federation (AFBF) labor specialist, "is allow farmers with year-round jobs, like milking cows, to hire workers through H-2A. The workers would still be temporary, though the jobs they are filling are not."
Cuellar and Newhouse have paired up on similar amendments to the homeland security spending bill in past years, although the language has ultimately stripped from the legislation signed by the president. AFBF, along with the National Milk Producers Federation (NMPF) and other dairy organizations have long endorsed the proposal.
"Dairy farmers have largely have not been able to use H-2A visas because the current program restricts them only to the temporary and seasonal labor needs of agricultural employers," said Jim Mulhern, NMPF present and CEO. "The current H-2A program simply isn't an option for a commodity that 'harvests' its product multiple times a day, every day. It is critical that the government creates a system that provides secure, legal employment."
"Dairy owners are constantly seeing their "Help Wanted" ads go unanswered," said Laurie Fischer, CEO of the American Dairy Coalition. "Our domestic workforce is not filling agricultural jobs that are necessary to keep it running. We need tools to provide an avenue for farmers to access legal workers willing to fill these year-round jobs. In addition, this program provides the critical time employers need to ensure their workers are trained to provide the best standard of animal care attainable."
A separate proposal, the Dairy and Sheep H-2A Visa Enhancement Act (H.R.1778), was introduced in the House earlier this year. Co-sponsors include Reps. Anthony Brindisi (D-New York), John Joyce (R-Pennsylvania) and John Moolenaar (R-Michigan). The bill, currently in the House Judiciary Committee's subcommittee on immigration and citizenship, would amend the Immigration and Nationality Act to include dairy workers in the H-2A nonimmigrant visa category.
Farmworker Justice, an organization opposed to expanding the use of H-2A visas, charges opening the program to year-round employment would create a pipeline of foreign workers, hurt current worker wages and reduce the incentive for meaningful immigration reforms that would grant legal immigration status to current undocumented farmworkers.
Grass-fed milk producer Hart Dairy has gained $10 million in funding to expand markets in the U.S. and Asia, the company announced. The funding round was led by Australia-based Alium Capital, enabling Hart Dairy to increase innovation and production capabilities.
With 3,500 cows on more than 4,000 acres near Augusta, Georgia, Hart Dairy claims to be the largest single-source producer of 100% free-range, grass-fed milk in the U.S. It markets "Grass 365" dairy products, including fresh milk, yogurt, cheese and butter varieties. It recently received "Certified Humane" certification from Humane Farm Animal Care (HFAC).
The Wisconsin Dairy Task Force 2.0 will meet June 21 in Madison, Wisconsin, to adopt its final report.
The Dairy Task Force 2.0 was created as a joint effort between Wisconsin Department of Agriculture, Trade and Consumer Protection (DATCP) and the University of Wisconsin System to facilitate communication across the industry. The Dairy Task Force 2.0 and its nine sub-committees have held more than 45 meetings and teleconferences.
Members developed and adopted 51 recommendations on actions needed to maintain a viable and profitable dairy industry in the state. Recommendations include the need for investment in research, increased innovation and expanded market development.
For more information, visit the Dairy Task Force 2.0 website.
For over a decade, University of Minnesota veterinary students interested in a career in dairy medicine have traveled to a commercial dairy west of St. Peter, Minnesota, to receive the in-depth training they need. The university and Davis Family Dairies have renamed the educational facility in honor of the professor who got it started in 2007.
The newly renamed John Fetrow Dairy Education Center honors John Fetrow, retired professor at the university's college of veterinary medicine. In addition to designing and championing the fundraising and construction that created the center, Fetrow's 40-year career includes leadership for revolutionizing clinical training for veterinary students throughout North America. Fetrow also led numerous ground-breaking research efforts and remains a sought-after speaker on dairy health issues.
In 2013, the program was named National Center of Excellence in Veterinary Dairy Education by the USDA. Since 2009, it has provided intensive, four-week training sessions to over 130 veterinary students intent on focusing their careers in dairy production medicine, plus continuing education to thousands more. It includes three classrooms, a research laboratory, student hands-on training facilities and housing for up to 24 students and two instructors. The center is integrated into the Davis Family Dairies' New Sweden Dairy. The university and Davis Family Dairies recently renewed their private-public partnership, which operates the John Fetrow Dairy Education Center, through 2023.
Missouri Gov. Mike Parson signed legislation addressing several issues related to concentrated animal feeding operations (CAFOs).
Senate Bill 391 prohibits county governments from promulgating restrictions on CAFOs that are stricter than state regulations.
The legislation expands the buffer distance whereby a property owner must receive notice of a farm's intent to file an application for a CAFO operating permit. It also sets provisions for when closure of a CAFO animal waste lagoon is eligible for financial assistance through the state's CAFO Indemnity Fund and establishes setbacks for all surface-applied liquified manure that is purchased or received from a CAFO by a third party.
The legislation also created a Joint Committee on Agriculture, tasked with studying the economic impact of Missouri's agricultural industry and identifying ways to make it more sustainable while reducing its carbon footprint. The committee must submit an annual report starting in 2021 and will be dissolved in 2024.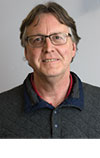 Dave Natzke

Editor
Progressive Dairyman