Digest Highlights
The USDA's Agricultural Marketing Service (AMS) awarded bids for the delivery of yogurt and butter for distribution in domestic feeding programs.
The accepted bids for yogurt, from Chobani and Upstate Niagara Co-op, cover more than 579,000 pounds of flavored yogurt for delivery in January-March 2020. The price range of the accepted bids was $1.16-$1.25 per pound.
The accepted bids for butter, from Bongards' Creameries and Challenge Dairy, cover more than 74,500 pounds of salted butter in 1-pound containers, also for delivery in January-March 2020. The price range of the accepted bids was $2.515-$2.576 per pound.
A bipartisan Senate proposal would require representatives from agriculture, forestry and rural areas to serve on the Federal Aviation Administration (FAA)'s Drone Advisory Committee (DAC). Since it was first announced in 2016, the DAC has never included a representative from the agriculture or forestry sector.
The Drone Advisory Committee for the 21st Century Act was introduced by U.S. Sens. Gary Peters (D-Michigan), John Thune (R-South Dakota) and Pat Roberts (R-Kansas). It would also establish a public nomination process to help facilitate increased participation and broader user representation on the DAC and would impose transparency requirements to ensure the DAC's work becomes part of the public record.
Fluid milk sales volume moved lower in September, according to the USDA's Dairy Market News.
Overall September 2019 sales of packaged conventional and organic fluid milk totaled 3.76 billion pounds, down 0.9% compared to a year earlier. January-September 2019 sales were estimated at 34.18 billion pounds, down 1.7%.


September sales of conventional products totaled 3.54 billion pounds, down 1.3% from the previous year. Year-to-date sales totaled 32.3 billion pounds, down 1.7%. In the conventional category, September sales of whole milk were up 0.2% at 1.19 billion pounds; year-to-date sales totaled 11.2 billion pounds, up 1%. Flavored fat-reduced milk also showed a nice jump in monthly sales, up 7.8% compared to last September. At 556 million pounds, year-to-date flavored whole milk sales were up 8.3%.


September sales of organic products at 220 million pounds were up 6.9% from a year earlier and the largest monthly volume since January. Year to date, organic sales totaled 1.88 billion pounds, down 2.6%. Organic products represented nearly 5.9% of total sales in September and about 5.5% year to date.
The U.S. figures represent consumption of fluid milk products in federal milk order marketing (FMMO) areas and California (now a part of the FMMO system), which account for approximately 92% of total fluid milk sales in the U.S. Sales outlets include food stores, convenience stores, warehouse stores/wholesale clubs, nonfood stores, schools, the food service industry and home delivery.
The index of Global Dairy Trade (GDT) dairy product prices increased for a fifth consecutive session. The overall index rose 1.7%, as prices for most major product categories increased. The lone outlier was butter. Prices during the auction, held Nov. 19, include:
Skim milk powder was up 3.3% to $3,017 per metric ton (MT).
Cheddar cheese was up 2.5% to $3,701 per MT.
Butter was down 1.3% to $4,061 per MT.
Whole milk powder was up 2.2% to $3,321 per MT.
The next GDT auction is Dec. 3, 2019.
With harvests and crop insurance claims delayed, the USDA's Risk Management Agency (RMA) will continue to defer accrual of interest for 2019 crop year insurance premiums.
Interest accrual is deferred to the earlier of the applicable termination date or Jan. 31, 2020, for all policies with a premium billing date of Aug. 15, 2019, according to Bill Northey, USDA's undersecretary for farm production and conservation. The USDA had previously extended the deferral two months, to Nov. 30, 2019.
For any premium that is not paid by the new deadline, interest will accrue consistent with the terms of the policy.
For more information on this extension, producers are encouraged to contact their crop insurance agents.
The United Dairy Industry of Michigan (UDIM) is accepting nominations for the Excellence in Dairy Promotion Award. This award recognizes a Michigan dairy farmer who positively promotes the dairy community and dairy foods. Individuals who qualify possess extensive dairy promotion accomplishments and volunteer service to the industry and his or her local community.
Nominations must be received by Dec. 31, 2019. The award recipient will be announced at the Great Lakes Regional Dairy Conference, Feb. 6-8, 2020.
Chobani has expanded its product line beyond Greek yogurt, adding a platform of batch-made oat-based drinks and cultured oat blends, as well as dairy-based creamers.
Chobani's oat platform includes drinks, a barista blend designed to behave like steamed whole milk in coffee and tea, and cultured oat cups. The products are made with organic oats and aren't meant to be a replacement for dairy, the company said.
The company is pairing its Greek yogurt with oatmeal to create a blended product and is also launching a line of dairy-based coffee creamers in four flavors.
Chobani has production plants in New Berlin, New York, Twin Falls, Idaho, and South Victoria, Australia.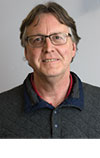 Dave Natzke

Editor
Progressive Dairy