Digest Highlights
The USDA has denied a request to exempt small Class I distributing plants from Federal Milk Marketing Order (FMMO) pooling obligations without a formal rule-making hearing.
Current FMMO regulations require all Class I distributing plants whose monthly route distributions sales are above 150,000 pounds to participate in the pool. Last July, Mark Lamers, president of Lamers Dairy Inc., Appleton, Wisconsin, requested an exemption for plants with fluid milk product sales of less than 3 million pounds per month. A similar exemption, approved in 2010, is already provided to producer-handlers with route sales of under 3 million pounds per month.
In a Nov. 23 letter, posted on the USDA website on Nov. 29, Dana Coale, USDA Agricultural Marketing Service Dairy Program deputy administrator, said the exemption could impact milk prices received by dairy farmers, a factor prohibiting the USDA from moving forward on the exemption through an informal notice and comment rule-making process.
Lamers was supported in the original petition by several other smaller milk handlers, including Ronnybrook Farms, Ancramdale, New York; High Lawn Farms LLC, Lee, Massachusetts; Broadacre Dairies, Powel, Tennessee; Calders Brothers Dairy, Lincoln Park, Michigan; Snowville Creamery LLC, Pomeroy, Ohio; Farmers All Natural, Wellman, Iowa; and Toft Dairy Inc., Sandusky, Ohio. (Read: Weekly Digest: Small Class I milk handlers seek FMMO exemption.)
In August, Coale delayed a decision on the petition, saying the USDA needed more time to evaluate the request.
September USDA data showed the fastest four-month drop in milk and milk solids production growth in two decades, according to the National Milk Producers Federation's Peter Vitaliano, summarizing markets in the November 2021 Dairy Management Inc./National Milk Producers Federation Dairy Market Report. The dramatic turnaround from spring months, when cow numbers and production were growing the fastest in more than a decade, continued in October.
The unwinding of dairy cow expansion over the same period has equaled that of the great collapse of cow numbers at the height of the 2009 milk price debacle. High feed costs, other cost inflation and labor availability this year are playing a role in this turn of events.
For more information on commercial use, dairy trade, milk production, product inventories, prices and margins, click here.
France's Lactalis Group has completed its previously announced acquisition of the Kraft Heinz Company's natural, specialty and other cheese businesses in the U.S., grated cheese business in Canada and international cheese business outside the U.S. and Canada.
Lactalis acquisitions include brands Cracker Barrel, Breakstone's, Knudsen, Hoffman's and a perpetual license for the use of the Kraft brand in natural, grated and international cheeses.
The acquired businesses in the U.S. will operate as Lactalis Heritage Dairy, based in Chicago, Illinois. Lactalis said it will invest significant resources in U.S. plants. The acquisition includes approximately 750 employees and three production facilities located in Tulare, California, Walton, New York, and Wausau, Wisconsin.
The USDA's monthly Livestock Slaughter report estimated October 2021 dairy cow slaughter in federally inspected plants was down slightly from both September 2021 and October 2020. However, with one less weekday in October 2021, the daily slaughter rate remained slightly ahead of a year earlier.
October 2021 dairy cow slaughter was estimated at 256,200 head, down about 2,800 head from October 2020 and down about 8,400 head from September 2021. October 2021 had 26 weekdays and Saturdays, compared to 27 in October 2020.
Through the first 10 months of 2021, dairy cull cow slaughter was estimated at 2.593 million, about 32,600 head more than the same period in 2020. The increased rate of culling is contributing to a slowdown in milk production. (Read: October 2021 milk production drops below year-earlier level.)
Heaviest dairy culling during October 2021 occurred in the Upper Midwest (Illinois, Indiana, Michigan, Minnesota, Ohio and Wisconsin) at 64,200 head. That was followed by the Southwest (Arizona, California, Hawaii and Nevada), where 62,100 dairy cows were removed. Other regional totals were estimated at 39,700 head in Delaware, Maryland, Pennsylvania, West Virginia and Virginia; 30,000 head in Arkansas, Louisiana, New Mexico, Oklahoma and Texas; and about 28,400 head in Alaska, Idaho, Oregon and Washington.
During January-October 2021, 623,300 head were culled for slaughter from herds in the Upper Midwest, followed by 620,900 head from herds in the Southwest. The USDA estimates about 98% of all cattle are slaughtered in federally inspected plants.
In a separate report, weekly dairy cull cow slaughter slipped behind corresponding year-ago levels during the week ending Nov. 13. Albeit small, the 400-head decline was the first time weekly slaughter was less than the corresponding week a year ago since June 5, a period of 22 weeks.
The value of fiscal year (FY) 2021 (October 2020-September 2021) dairy exports topped $7.31 billion. The value of FY 2022 dairy exports could be even stronger, according to USDA's quarterly Outlook for U.S. Agricultural Trade report, released Nov. 23.
FY 2021 dairy exports continued a three-year growth trend, up from $6.46 billion in FY 2020 and about $5.6 billion in both FY 2018 and 2019. FY 2022 (Oct. 1, 2021-Sept. 30, 2022) dairy exports were forecast at $7.7 billion, a new record high, based on rising unit values, reflecting strong global import demand and tightening competitor supplies.
FY 2022 U.S. dairy imports were estimated at $3.3 billion, unchanged from August's forecast and about $425 million less than FY 2021. The forecast for cheese imports was unchanged at $1.5 billion, up from $1.43 billion in FY 21.
Two monthly average milk prices announced by the USDA both declined slightly on August milk marketings. As a result, the spread between the average "all-milk" and "mailbox" prices narrowed to about 82 cents per hundredweight (cwt) during the month, a nickel less than July.
The all-milk price is the estimated gross milk price received by dairy producers and includes quality, quantity and other premiums but does not include marketing costs and other deductions.
The mailbox price is the estimated net price received by producers for milk, including all payments received for milk sold and deducting costs associated with marketing. Looking back at August, Federal Milk Marketing Order (FMMO) producer price differentials (PPDs) improved slightly in August but uniform prices at standard test were down. (Read: Class III milk flows back in the pool.)
The difference in the two announced prices can affect dairy risk management, since indemnity payments under the Dairy Margin Coverage (DMC), Dairy Revenue Protection (Dairy-RP) and Livestock Gross Margin for Dairy (LGM-Dairy) programs are all based on the all-milk price, before any marketing cost deductions.
The price announcements reflect similar – but not exactly the same – geographic areas. The USDA National Ag Statistics Service (NASS) reports monthly average all-milk prices for the 24 major dairy states. The mailbox prices are reported by the USDA's Agricultural Marketing Service (AMS) and covers selected FMMO marketing areas. The AMS announcement of mailbox prices generally lag all-milk prices by a couple of months.
Through the first eight months of 2021, the USDA's mailbox prices averaged about $1.08 per cwt less than average all-milk prices for the same months. During that period, all-milk prices averaged $17.95 per cwt, while mailbox prices averaged $16.87 per cwt.
Kansas state officials have petitioned the U.S. Supreme Court to review the Kansas Farm Animal and Field Crop and Research Facilities Protection Act, which criminalizes the unauthorized access to agricultural facilities without consent of the owner of the facility with the intent to damage the business of the facility.
Earlier this year, the 10th Circuit Court of Appeals found the Kansas law to be unconstitutional by violating the free speech clause in the First Amendment of the U.S. Constitution and prohibited Kansas from enforcing it.
In the petition, Kansas Gov. Laura Kelly and Attorney General Derek Schmidt contend the act does not violate the First Amendment because it regulates conduct, not speech. They go on to argue that even if trespass by deception were to be considered a form of speech, it is a form of speech that is not protected by the First Amendment, according to Jeffrey Lewis, attorney and research specialist with the Ohio State University Extension Agricultural & Resource Law Farm Office.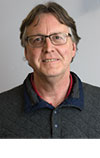 Dave Natzke

Editor
Progressive Dairy