Digest Highlights
The USDA published a proposed rule maintaining flexibility in child nutrition program meal requirements. The rule includes allowing flavored, low-fat milk to be served in schools.
The USDA originally provided temporary child nutrition program flexibility in an interim rule in November 2017, followed by publication of a final rule in December 2018. It broadened the milk options in the National School Lunch Program and School Breakfast Program by allowing local operators to permanently offer flavored, low-fat milk. It also allowed flavored, low-fat milk in the Special Milk Program for Children and in the Child and Adult Care Food Program for participants ages 6 and older.
However, in an April 2020 ruling (Center for Science in the Public Interest et al., v. Sonny Perdue, Secretary, et al), the U.S. District Court for the District of Maryland found a procedural error with the promulgation of that rule, forcing the USDA to vacate the regulation.
"It has been proven time and again in schools across the country that when schools offer flavored milks, kids not only drink more milk – they are more likely to participate in the school meal programs and waste less food, acquiring more vitamins and nutrients," said Michael Dykes, president and CEO of the International Dairy Foods Association (IDFA).
In a procedural move, the USDA had to rescind the prior rule before proposing the new one. Despite this procedural formality, schools do not have to change their meals, thanks to the meal pattern flexibilities USDA has already provided in all child nutrition programs through June 30, 2021, in response to the COVID-19 national emergency.
The rule also addresses use of whole grains offered through the school meal program and provides more time for gradual sodium reduction in school meal menus. The proposed rule was published in the Federal Register on Nov. 25, followed by a 30-day public comment period.
The Federal Milk Marketing Order (FMMO) Class III milk price moved above $23 per hundredweight (cwt) for the second month this year, boosting milk prices but adding to the likelihood of negative producer price differentials (PPDs).
The November Class III milk price is $23.34 per cwt, up $1.73 from October and $2.89 more than November 2019. Through the first 11 months of 2020, the Class III price now averages $18.39 per cwt, the second-highest average for that period dating back to 2014.
The power of protein again carried the bulk of the load, offsetting a dip in the value of butterfat in November. The value of protein rose to $5.62 per pound, the third time it's topped $5 in 2020, thanks to strong cheese prices fueled by USDA food box purchases.
Meanwhile, the October Class IV milk price is $13.30 per cwt, down 17 cents from October and $3.30 less than November 2019. The January-November 2020 Class IV price averaged $13.50 per cwt, down $2.76 from the same period a year ago and the lowest January-November average in the past decade.
PPD implications: The November Class I base price was previously announced at $18.04 per cwt, leaving another substantial Class I base-Class III price inversion at $5.30 per cwt. The gap between Class III and Class IV prices widened even more in November to $10.04 per cwt, second only to the gap of $10.78 per cwt in July.
Those price relationships are again ample incentive for Class III depooling and negative PPDs. Final November uniform prices and PPDs will be calculated for FMMOs starting late next week.
The index of Global Dairy Trade (GDT) dairy product prices rose 4.3% in the latest auction, held Dec. 1. A price summary of individual product categories follows:
Skim milk powder was up 3.6% to $2,889 per metric ton (MT).
Butter was up 3.8% to $3,986 per MT.
Whole milk powder was up 5% to $3,182 per MT.
Cheddar cheese was up 2.4% to $3,734 per MT.
The next GDT auction is Dec. 15.
New York agricultural organizations are asking the state's Farm Laborers Wage Board to maintain a 60-hour threshold for overtime pay requirements.
Under the Farm Laborers Fair Labor Practices Act, signed into law in 2019 and effective on Jan. 1, 2020, New York farm laborers became entitled to overtime pay for any work performed in excess of 60 hours per week and for work performed on their designated day of rest.
As part of that act, the New York State Department of Labor was required to convene a board to hold hearings and make recommendations related to overtime payments, including the potential of lowering hourly thresholds. The board includes representatives of the New York Farm Bureau, the State AFL-CIO and the Buffalo Urban League. Board meetings were scheduled to conclude on Dec. 2, 2020.
Citing the perishability of food, competition for agricultural markets from neighboring states, higher labor costs within the state and the likelihood further escalation of those costs would lead to increased automation, leaders asked that the 60-hour threshold be made permanent.
The timeline to compensate Canadian dairy farmers for concessions made under two comprehensive trade agreements has been shortened.
Marie-Claude Bibeau, minister of Agriculture and Agri-Food Canada, provided details of direct payments scheduled to compensate dairy farmers for concessions made as part of the Comprehensive Economic and Trade Agreement (CETA) and the Comprehensive and Progressive Agreement for Trans-Pacific Partnership (CPTPP). The House of Commons unanimously adopted the compensation motion, Nov. 28.
In August 2019, Bibeau announced that $1.75 billion ($ Canada) would be provided to compensate Canadian dairy farmers over eight years. Between December 2019 and January 2020, more than 10,000 dairy farmers received cash payments totaling $345 million.
With the announcement, the remaining $1.405 billion will be paid out over the next three years. Dairy farmers will receive, on the basis of their milk quota, cash payments of $468 million in 2020-21, $469 million in 2021-22 and $468 million in 2022-23. The owner of a farm with 80 dairy cows will receive approximately $38,000 each year.
These direct payments also build on a $250 million CETA on-farm investment program.
A plan to compensate Canadian dairy farmers for concessions made under the U.S.-Mexico-Canada Agreement (USMCA) remain to be worked out, according to the Dairy Farmers of Canada.
Concessions made under trade agreements will give access to about 18% of Canada's dairy market to foreign imports by 2024, said Pierre Lampron, Dairy Farmers of Canada president.
The National Milk Producers Federation (NMPF) has received USDA Animal and Plant Health Inspection Service (APHIS) funding to develop and improve biosecurity on U.S. dairy farms. The $488,603 grant is among the largest of more than 40 projects receiving funding through the 2020 National Animal Disease Preparedness and Response Program.
NMPF will use the grant to implement and coordinate the Secure Milk Supply plan and develop a biosecurity program area through the FARM Program. The FARM Animal Care Program places an emphasis on biosecurity as a key element of dairy herd health and the grant funding will allow for further prioritization.
NMPF will partner with other stakeholders and experts, including the Center for Food Security and Public Health at Iowa State University, dairy farmers, veterinarians, dairy cooperatives and processors, and state and federal animal health officials.
The Food and Agriculture Climate Alliance (FACA), formed in February 2020, has unveiled a set of more than 40 recommendations to guide the development of federal climate policy. Among the policy recommendations, the alliance called for voluntary, incentive-based tools and additional technical assistance to maximize carbon sequestration and reduce greenhouse gas (GHG) emissions and foster development of private sector GHG markets.


A review of research, commissioned by the Global Dairy Platform (GDP), suggests the climate impact of methane is not accurately reflected because current metrics don't recognize that it breaks down in the atmosphere over the course of 12 years. Other GHGs, such as carbon dioxide released from the burning of fossil fuels, can remain in the atmosphere for hundreds of years. Find the full report here.


A model for an economical filter system that can remove antibiotics from wastewater has been designed by the USDA's Agricultural Research Service (ARS) and University of California – Riverside (UCR) collaborators. The prototype system uses four layers of natural materials: gravel, sand, soil and biochar in a column to remove four antibiotics: amoxicillin, cefalexin, sulfadiazine and tetracycline. There are some existing systems that can remove antibiotics from wastewater, but these tend to be very expensive or require much more space. This research was published in the Journal of Environmental Chemical Engineering.


Dairy cows with long-term exposure to drinking water contaminated with heavy metals may carry more pathogens loaded with anti-microbial-resistance genes, according to a study published in Frontiers of Microbiology. A team of researchers conducted a study of two dairy herds in Brazil four years after a dam ruptured, releasing more than 11 billion gallons of iron ore waste into the Doce River basin surrounding. Researchers compared bacterial anti-microbial-resistance genes in the feces, rumen fluid and nasal passages of 16 dairy cattle in the contaminated area with samples from 16 dairy cattle about 220 miles away. The relative abundance and prevalence of bacterial anti-microbial-resistance genes were higher in cattle at the heavy-metals-affected farm than in cattle at the noncontaminated farm, according to researcher Erika Ganda, assistant professor of food animal microbiomes at Penn State University.


Got dairy workers applying for U.S. citizenship? The U.S. Citizenship and Immigration Services (USCIS) announced implementation of a revised version of the naturalization civics test, effective Dec. 1. 2020. The revision includes more questions that test the applicant's understanding of U.S. history and civics. Candidates must answer 12 out of 20 questions correctly to pass the test.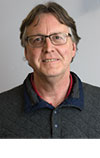 Dave Natzke

Editor
Progressive Dairy