USDA opening bidding process for dairy products
CWT export assistance hits 1 billion pounds of milk milestone
'Tennessee Milk' logo introduced
2018 MPP-Dairy buy-up premiums due Sept. 28
Bill would impose moratorium on agricultural business mergers
Land O'Lakes selects Dairy Accelerator program participants
California producers receive alternative manure management project grants
UW – Madison's dairy product research projects launched
Conferees named for 'minibus' appropriations bill
USDA, FDA plan public meeting on use of animal cell culture technology to develop 'meat' products
USDA opening bidding process for dairy products
In addition to providing direct financial assistance to dairy farmers suffering lost export markets and lower commodity prices due to retaliatory tariffs, USDA will also purchase up to $84.9 million in dairy products for distribution through nutrition assistance programs. USDA's Ag Marketing Service recently released a bidding process schedule for several products to be purchased under the Trade Mitigation/Food Purchase and Distribution Program. Products to be purchased include:
• Processed cheese – bids accepted in October 2018 for delivery between Dec. 16, 2018, and Mar. 31, 2019; and bids accepted in January 2019 for delivery in April-June 2019.
• Cheddar cheese chunks – bids accepted in October 2018 for delivery between Dec. 16, 2018, and Mar. 31, 2019; and bids accepted in January 2019 for delivery in April-June 2019.
• Fluid milk – bids accepted in January 2019 for delivery between April-June, 2019; and bids accepted in April 2019 for delivery in July-September 2019.
CWT export assistance hits 1 billion pounds of milk milestone
The Cooperatives Working Together (CWT) program has helped its member dairy cooperatives export over 1 billion pounds worth of milk so far in 2018.
To date, 2018 export sales through CWT total 49.64 million pounds of American-type cheeses, 12.96 million pounds of butter (82 percent milkfat) and 45.7 million pounds of whole milk powder to 34 countries on five continents. These sales are the equivalent of 1.083 billion pounds of milk on a milkfat basis.
Through the first nine months of 2018, U.S. milk production has increased about 2.095 billion pounds compared to the same period a year earlier, so the CWT export total represents about 50 percent of that increase.
CWT is funded by a 4-cent-per-hundredweight contribution from NMPF's member cooperatives and more than 100 individual farmers.
'Tennessee Milk' logo introduced
The Tennessee Department of Agriculture (TDA) unveiled a "Tennessee Milk" logo, helping local consumers identify milk produced and processed in the state.
The market label program was approved by the state's General Assembly earlier this year. Under the program, administered by the TDA, milk labeled as Tennessee Milk must be entirely sourced, processed and bottled in the state.
"This logo allows consumers the opportunity to support Tennessee dairy farmers, who are facing challenging times right now," said Jai Templeton, state ag commissioner. "We appreciate the Tennessee Dairy Producers Association for supporting the enabling legislation, assisting TDA on the development of the logo, and promoting the program to producers and processors."
Tennessee has 230 dairy farms and approximately 33,500 dairy cows, goats and sheep.
2018 MPP-Dairy buy-up premiums due Sept. 28
Dairy farmers who purchased buy-up coverage under the 2018 Margin Protection Program for Dairy (MPP-Dairy) are reminded that all premiums must be paid by Sept. 28.
USDA's Farm Service Agency mailed outstanding payment reminders in late August. Failure to pay the 2018 premiums by Sept. 28 could result in a reduction in coverage to the "catastrophic" level of $4 per hundredweight (cwt) for the remainder of the calendar year, including the loss of any MPP-Dairy payments triggered at the buy-up level beginning on or after Oct. 1.
According to a notice to county and state USDA FSA offices, some dairy operations may have inadvertently received a premium balance due letter including the $100 administrative fee, although they were previously approved for the administrative fee waiver based on their status as a limited resource, beginning, veteran or socially disadvantaged farmer or rancher.
Bill would impose moratorium on agricultural business mergers
U.S. Sen. Cory Booker, D-New Jersey, introduced a bill imposing an 18-month moratorium on large agribusiness mergers. The Food and Agribusiness Merger Moratorium and Antitrust Review Act of 2018 (SB 3404) would also establish a commission to study ways to strengthen antitrust oversight of the farm and food sectors and recommend improvements to merger enforcement.
"Consolidation has now reached a point where the top four firms in almost every sector of the food and agriculture economy have acquired abusive levels of market power," Booker said. "As a result, the U.S. is losing farmers at an alarming rate, agricultural jobs and wages are drying up, and rural communities are disappearing."
Land O'Lakes selects Dairy Accelerator program participants
Six dairy companies will participate in the 2018 Land O'Lakes Inc. Dairy Accelerator program. The program supports the dairy industry by providing tailored coursework and mentorship to dairy entrepreneurs. To qualify for consideration, companies must utilize dairy as a primary ingredient in their products.
Companies selected include: Blue Marble Ice Cream, an organic ice cream and sorbet maker; Darling Pickle Dips, maker of cream cheese dips flavored with pickled vegetables, herbs and spices; Norr Skyr, producer of flavored organic Icelandic-style high-protein strained yogurt; Numa Foods, maker of milk-based chewy snacks infused with nuts and dried fruit; SmashPack, producer of protein fruit smoothie pouches and "grass-fed" pudding pouches; and Tulip Tree Creamery, maker of soft-ripened, semi-soft and fresh cheeses and butter.
Throughout the three-month course, participants will meet with both Land O'Lakes and external business mentors and will attend seminars focused on finance, brand building, sales and leadership development.
California producers receive alternative manure management project grants
The California Department of Food and Agriculture (CDFA) awarded $21.6 million in grants to 40 alternative manure management projects across the state. These projects, part of the Alternative Manure Management Program, or AMMP, include manure management practices that are alternatives to dairy digesters.
Individual grants range from $98,000 to $750,000 and include practices to implementation of manure solids separation and flush-to-scrape systems to the construction of bedded pack barns. Grant recipients will provide an estimated $2.7 million in matching funds for the development of their projects.
Applications for next year's grants are due in February 2019.
UW – Madison's dairy product research projects launched
The University of Wisconsin – Madison launched a $47 million renovation and construction project of its dairy education and research centers.
The project involves the renovation of the Babcock Hall Dairy Plant, as well as the addition of a new, three-story addition for the Center for Dairy Research (CDR).
Funding for the project came from the state and university budgets as well as industry donations. Nearly 200 individual donors – primarily from the state's cheese industry – raised over $18 million to support the project.
The renovation of the Babcock Hall Dairy Plant – the first major upgrade since 1951 – will modernize the aging facility, which produces bottled milk, cheese and the university's iconic Babcock ice cream. It also serves as a laboratory and learning facility for students, university researchers and industry personnel.
The CDR addition will enhance the center's ability to provide research, technical support and education when working with dairy-based food companies. Established in 1986, CDR works with more than 100 dairy companies and more than 30 national and international dairy organizations annually.
Project completion is slated for later in 2020.
Conferees named for 'minibus' appropriations bill
Members of the House and Senate have been named to a congressional conference committee to finalize a fiscal year 2019 (FY19) "minibus" appropriations bill for several federal agencies, including the USDA.
The committee includes six Republicans and five Democrats from the Senate; and nine Republicans and six Democrats from the House.
In addition to USDA spending, the minibus appropriations bill rolls together budgets for Interior and Environment, Financial Services, Agriculture, and Transportation, Housing and Urban Development. FY19 begins on Oct. 1, 2018.
USDA, FDA plan public meeting on use of animal cell culture technology to develop 'meat' products
U.S. Secretary of Agriculture Sonny Perdue and U.S. Food and Drug Administration Commissioner Scott Gottlieb will host a joint public meeting, Oct. 23-24, to discuss the use of cell culture technology to develop products derived from livestock and poultry.
The first day of the meeting will focus primarily on the potential hazards that need to be controlled for the safe production of animal cell cultured food products and oversight considerations by regulatory agencies. The second day of the meeting will focus on labeling considerations. Both sessions will be held in the USDA South Building, Washington, D.C.
Representatives of industry, consumer groups and other stakeholders are invited to participate. Attendees are encouraged to pre-register to attend the meeting. Pre-registration (and other information) is available at the Meetings and Events page on the USDA Food Safety and Inspection Service website. The meeting will be held on Oct. 23 from 8:30 a.m. to 4 p.m., and Oct. 24 from 8:30 a.m. to 3 p.m. in the Jefferson Auditorium in the U.S. Department of Agriculture South Building, 1400 Independence Ave. SW, Washington, DC, 20250.
Anyone who wishes to submit written comments prior to the public meeting or after the meeting may do so by submitting comments by Nov. 26.
PHOTO: Courtesy image.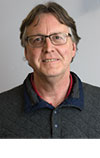 Dave Natzke

Editor
Progressive Dairyman