Digest Highlights
U.S. Drought Monitor maps indicate limited improvement in moisture conditions across major dairy-producing regions of the country. However, the same can't be said for alfalfa and hay-producing regions.
As of Aug. 31, an estimated 42% of U.S. dairy cows are within areas experiencing drought (Figure 1), a 5% improvement since the end of July. Compared to a month earlier, August rainfall in regions of Minnesota and Wisconsin were offset by expanded drought areas in Oklahoma, Kansas and Nebraska.
About 36% of U.S. hay-producing acreage was considered under drought conditions as of Aug. 31, unchanged from a month earlier. The area of drought-impacted alfalfa acreage improved 1% during the month to 64%.
Finally, about 30% of U.S. beef cattle remained in drought areas.
In response to the severe drought conditions in the West and Great Plains, the USDA plans to help cover the cost of transporting feed for livestock that rely on grazing through the Emergency Assistance for Livestock, Honey Bees and Farm-raised Fish Program (ELAP). USDA's Farm Service Agency (FSA) will provide more details and tools to help ranchers apply later this month.
Dairy Farmers of America (DFA), along with its employees and family farm-owners, are donating 21 commercial refrigerators to community food pantries to support Feeding America's Hunger Action Month this September. The donations, through the DFA Cares Farmers Feeding Families Fund, will also keep the refrigerators stocked with milk through the end of the year.
Since its inception in 2020, DFA's Farmers Feeding Families Fund has raised $740,000, donating the equivalent of 24 million servings of milk to food banks and pantries across the country.
Canadian-based Saputo Inc. completed the acquisition of the Carolina Aseptic and Carolina Dairy businesses and facilities formerly operated by AmeriQual Group Holdings in North Carolina. The businesses join Saputo's U.S. Dairy Division. The purchase price was announced at $118 million ($ U.S., or $149 million $ Canadian).
Carolina Aseptic develops, manufactures, packages and distributes aseptic shelf-stable food products and beverages in Troy, North Carolina. Carolina Dairy manufactures, packages and distributes refrigerated yogurt in spouted pouches in Biscoe, North Carolina.
The USDA solicited bids to supply the following dairy products for domestic feeding programs during December 2021:
738,720 pounds of print salted butter in 1-pound packages (cases of 36), with delivery between Dec. 1-15, 2021 – Bids close Sept. 14.
With help from a $930,000 USDA grant, the Baylor University Collaborative on Hunger and Poverty has launched a one-year pilot project to encourage fluid milk consumption among Supplemental Nutrition Assistance Program (SNAP) participants. The Healthy Fluid Milk Incentive (HFMI) pilot was established under the 2018 Farm Bill to encourage consumption of fluid milk. The Baylor Collaborative on Hunger and Poverty will partner with South Plains Hunger Solutions Coalition and Lowe's Supermarkets to develop and test incentives at local Food King grocery stores in Littlefield, Lubbock and San Angelo, Texas. Shoppers using SNAP benefits at these locations to purchase qualifying fluid milk (pasteurized, unflavored and unsweetened cow's milk – skim or 1%) will receive a coupon for additional free milk.
The 10th annual National Dairy Council (NDC) New Product Competition is seeking the creation of innovative dairy products from U.S. college students.
Undergraduate and graduate students are eligible to compete by developing innovative dairy-based products for gamers.
According to NDC, 94% of young people play video games in some capacity, 60% of gamers say video games help them be social, and 90% of gamers ages 21-35 regularly eat food and drink while gaming.
A combined $16,000 in cash prizes will be awarded, including, $8,000 (first place), $5,000 (second place) and $3,000 (third place). Full contest details can be found here. For more information, email NDC's Rohit Kapoor. Submission deadline is Jan. 17, 2022. Winning entries will be recognized at the American Dairy Science Association's annual meeting in Kansas City, June 19-22, 2022.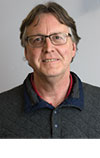 Dave Natzke

Editor
Progressive Dairy