Digest Highlights: Utah 'ag gag' statute ruled unconstitutional. HP Hood buying former Müller-Quaker yogurt plant. Find a summary of these and other news here.
Federal court holds Utah's 'ag gag' statute unconstitutional
A federal court judge has held a Utah statute, designed to protect livestock operations from animal rights advocates using false pretenses to obtain undercover videos, is unconstitutional. In his ruling issued July 7, Judge Robert Shelby in the U.S. District Court for the District of Utah, sided with the plaintiffs, finding that the law violates the First Amendment.
Writing on the Texas Agriculture Law Blog, Tiffany Dowell Lashmet, assistant professor and specialist in agricultural law with Texas A&M Agrilife Extension, said the Utah statute, passed in 2012, essentially contained four provisions, one related to lying and three related to filming.
The Utah statute criminalized obtaining access to an agricultural operation under false pretenses. This was an attempt to dissuade animal rights activists from providing false information in order to be hired as an employee at an agricultural operation with the intention of conducting undercover surveillance. The recording provisions criminalized intentionally recording image or sound from an ag operation by leaving a recording device, filming an ag operation after applying for employment with an intent to film, and trespassing to film an operation.
The Animal Legal Defense Fund and People for the Ethical Treatment of Animals filed the legal challenge.
According to Lashmet, this was the second time an "ag gag" statute has been found unconstitutional. An Idaho statute remains on appeal at the Ninth Circuit Court of Appeals. Oral arguments took place in May.
For more background and details, visit the Texas Agriculture Law Blog.
HP Hood to buy former Müller-Quaker yogurt plant
New York dairy farmers have received some good news regarding future dairy processing capacity. On July 11, Governor Andrew Cuomo announced the sale of the former Müller-Quaker yogurt plant to dairy processor HP Hood LLC.
The plant, located in the Genesee Valley Agri-Business Park, Batavia, New York, was once part of a joint venture between PepsiCo and Germany's Theo Müller Group, but yogurt operations were closed in 2015. U.S. dairy cooperative Dairy Farmers of America (DFA) purchased the plant soon after production ceased, but the plant remained idle.
"We originally made a strategic decision to purchase this plant, as it's in an important milk shed for the industry and this area," said Rick Smith, DFA president and CEO. "Our primary goal was to ensure that this facility remained active in dairy for the long term. We explored opportunities with more than a dozen dairy companies and think HP Hood is a great fit to serve the local milk shed and community."
"This expansion will not only mean our state's dairy farmers will have another market for their milk, but also that an idle facility will now be back online, creating innovative dairy products for consumers worldwide and supporting the local economy through investment and new jobs," said New York Department of Agriculture and Markets commissioner Richard Ball.
"We are fortunate that our need for more capacity coincided with an opportunity to expand our capabilities in New York," said John Kaneb, HP Hood president and CEO. According to a press release, HP Hood will invest more than $200 million in the plant over several years.
Hood will repurpose the 363,000-square-foot, idle processing facility to produce beverages with an extended shelf life. The company will also construct a 100,000-square-foot refrigerated warehouse. Hood plans to commence construction this summer and begin operating by the second quarter of 2019.
Empire State Development will provide up to $5 million in tax credits and a $2 million capital grant. The Genesee County Economic Development Center board will also provide Hood with more than $7 million in tax abatements over 10 years.
HP Hood, headquartered in Lynnfield, Massachusetts, has four New York production facilities, in Vernon, Oneida, Arkport and Lafargeville, manufacturing fluid and cultured dairy products such as milk, cream, cottage cheese and sour cream.
It was the second announcement regarding dairy processing capacity in New York in as many weeks. Last week, it was announced Upstate Niagara cooperative would purchase a Kraft-Heinz cheese facility located at Campbell, New York. The plant, with an estimated capacity of about 2 million pounds of milk per day, had been targeted for closure.
Court won't reconsider reporting exemption ruling
Update for court case previously reported by Progressive Dairyman: The U.S. Court of Appeals for the District of Columbia Circuit denied a request to reconsider a ruling that removed exemptions on some emission-reporting requirements for large livestock operations.
Under the original ruling, issued in April by the U.S. Court of Appeals for the District of Columbia (Waterkeeper Alliance v. Environmental Protection Agency), the court removed reporting requirement exemptions included in two federal laws: the Comprehensive Environmental Response, Compensation, and Liability Act (CERCLA) and Emergency Planning and Community Right-to-Know Act (EPCRA).
Two substances included under the reporting requirements – ammonia and hydrogen sulfide – are emitted during decomposition of livestock manure. Reportable quantities for ammonia and hydrogen sulfide were set at 100 pounds per day. However, under the 2008 EPA final rule, all agricultural operations were provided an exemption from reporting requirements.
Lawsuits challenging the reporting exemption were filed by environmental advocacy groups, led by Waterkeeper Alliance. The National Pork Producers Council and the U.S. Poultry and Egg Association had argued that Congress had given the U.S. Environmental Protection Agency (EPA) the authority to determine when such reporting was necessary.
Read: Court ruling lifts livestock operation exemptions for emission reporting requirements
In response to the initial ruling, 28 U.S. senators sent a letter to EPA Administrator Scott Pruitt asking him to challenge the decision
"Without the farm exemption, these burdensome reporting requirements will subject American farmers and ranchers to unnecessary and unreasonable burdens and potential liability," said Sen. Roger Wicker (R-Mississippi). "Congress never intended for these types of agricultural activities to be under these EPA regulations."
What happens next is uncertain. While lifting the exemption, the court noted there is currently no determination of how on-farm emissions should be measured. It is unclear how farmers are expected to know whether their emissions are above reportable quantity, or how they are to measure them for reporting. It leaves open the possibility some livestock operations may have to file an annual notice if the emissions are "continuous and stable in amount and rate."
DFA donates $24,000 to Great American Milk Drive
Dairy Farmers of America (DFA) members and employees highlighted World Milk Day and June Dairy Month by donating more than $24,000 to the Great American Milk Drive, which provides milk to local Feeding America food banks across the country. DFA's donation will provide more than 4,800 gallons of milk to those in need.
The June Dairy Month fundraising efforts kicked off June 1 with World Milk Day. Across the country, DFA members and employees hosted World Milk Day events and were encouraged to raise a glass of milk to celebrate their passion and dedication to the industry. DFA pledged to donate one dollar to the Great American Milk Drive, up to $10,000, for every photo posted raising a glass of milk on social media with the hashtags #RaiseAGlass, #WorldMilkDay and @dfamilk. With this effort alone, DFA donated $10,000 to the Great American Milk Drive.
Additionally, DFA commissioned a mobile milk bar to serve a variety of hand-crafted, non-alcoholic flavored milk drinks at six locations throughout Kansas City, allowing local residents to enjoy flavored milk, cookies and take their own photos raising a glass.
Money was also raised through member and employee monetary donations to the DFA Cares Foundation online-giving site to benefit the Great American Milk Drive. The DFA Cares Foundation also made a dollar-for-dollar match for every contribution.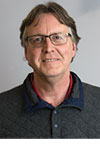 Dave Natzke

Editor
Progressive Dairyman
Before commenting on our articles, please note our Terms for Commenting.