Digest Highlights
The Vermont Agency of Agriculture, Food and Markets is reimbursing premium costs for dairy farmers who participated in the Margin Protection Program for Dairy (MPP-Dairy) in 2018.
According to USDA Farm Service Agency (FSA), 568 dairy farms enrolled in MPP-Dairy for 2018. About $450,000 in state funding to cover the cost of MPP-Dairy premiums was included in Vermont's 2019 fiscal year budget. Payments made to farmers – mailed this week – will vary but will not exceed $833 toward their premium expense.
According to USDA Farm Service Agency State Director Wendy Wilton, MPP-Dairy indemnity payments to Vermont farmers for the months of February through August totaled about $6.9 million.
Activity in the Dairy Revenue Protection (Dairy-RP) program moved into the program's fourth week, with steady growth in the number of transactions.
Based on information from USDA's Risk Management Agency (RMA) as of Nov. 5, 583 dairy producers had filed applications (Table 1), with only small gains from the week before. (A reminder: Dairy producers apply for a Dairy-RP policy, but purchase coverage, called "endorsements," on a quarterly basis.)
Of the applications, 152 quarterly endorsements had been purchased, covering 1.55 billion pounds of milk.
All but one of the endorsements was purchased at the 95 percent coverage level; the other was at 90 percent.
Largest milk volumes protected under the program were in Idaho and Wisconsin, followed by California and South Dakota.
Total premium costs on purchased endorsements were about $5.9 million, with USDA RMA subsidies covering about $2.5 million of that.
U.S. Sen. Charles Schumer (D-New York) called on USDA to update the protein crediting system in the National School Lunch Program and School Breakfast Program to recognize higher protein levels in Greek yogurt.
After initial pilot programs testing Greek yogurt in school feeding program menus in about 16 states in 2013-14, Greek yogurt was added to the list of items available in the School Lunch Program nationwide in April 2015. However, Schumer said that under current USDA policy for crediting the protein contribution of meat and meat alternatives, Greek yogurt is not given credit for the protein it contributes when compared to other protein food alternates. As a result, Greek yogurt costs more for schools to purchase and frequently is not available under the National School Lunch Program and School Breakfast Program, he said.
Schumer said USDA failed to meet a November 2017 deadline, established in the fiscal year 2017 Omnibus Appropriations Bill, directing the agency to review the current system of protein crediting for the school meal programs.
Schumer announced the request at a Chobani Greek yogurt plant in New Berlin, New York.
October 2018 Federal Milk Marketing Order (FMMO) and California prices for milk used in cheese production (Class III and Class 4b, respectively) declined, while prices for milk used in butter/milk powder manufacturing (Class IV and Class 4a, respectively) rose.
The October FMMO Class III price is $15.53 per hundredweight (cwt), down 56 cents from September and $1.16 less than October 2017. The year-to-date Class III price average stands at $14.72 per cwt, down $1.46 from the same period a year earlier.
The October California 4b price is $15.43 per cwt, down 19 cents from September and 74 cents less than October 2017. The January-October 2018 average stands at $14.45 per cwt compared to $15.33 per cwt a year ago.
The October FMMO Class IV price is $15.01 per cwt, up 20 cents from September and at its highest point since September 2017. The January-October Class IV price average is $14.06 per cwt, down $1.38 from the same period a year earlier.
California's October Class 4a price is $14.49 per cwt, up 40 cents from September but 2 cents less than October 2017. The year-to-date 2018 average stands at $13.66 per cwt compared to $15.24 per cwt a year ago.
With the move to the FMMO system, future California price announcements for all classes of milk will now be part of USDA's monthly FMMO reports.
Dairy margins continued to weaken over the second half of October due to lower milk prices as feed costs moderated slightly since the middle of the month, according to Commodity & Ingredient Hedging LLC. With the exception of the fourth quarter of 2018, margins remain positive and above average from a historical perspective, though not particularly strong.
Milk prices came under renewed pressure due to a negative monthly Cold Storage report from the USDA, as well as weakness in spot cheese prices on the Chicago Mercantile Exchange (CME).
On a positive note, feed prices did moderate with particular weakness in the soybean complex due to a large drop in export shipments to China. Ongoing harvest activities are also pressuring the cash market.
Preliminary estimates indicate September U.S. milk production rose 1.3 percent compared to a year earlier. Much of increase was processed in cheese vats. A summary of September 2018 dairy product production compared to the previous month and year follows:
Total cheese output (excluding cottage cheese) was 1.06 billion pounds, up 3.1 percent from September 2017 but 2 percent less than August 2018.
Italian-type cheese production totaled 451 million pounds, 4.3 percent above September 2017 but 1.1 percent less than August 2018.
American-type cheese production totaled 419 million pounds, up 3.9 percent from September 2017 but 1.7 percent less than August 2018.
Butter production was 134 million pounds, 0.1 percent less than September 2017 but 0.3 percent more than August 2018.
Compared to the same month a year earlier:
Nonfat dry milk production was 106 million pounds, down 21 percent.
Skim milk powders production was 48.7 million pounds, up 67 percent.
Dry whey production was 71.3 million pounds, down 22 percent.
Whey protein concentrate production was 42.2 million pounds, up 9 percent.
Most Global Dairy Trade (GDT) dairy product prices were lower during the auction held Nov. 6.
Among major products, the price for skim milk powder was up 1.2 percent to $1,997 per metric ton (MT). However, the cheddar cheese price was down 4.6 percent to $3,250 per MT; butter was down 1.7 percent to $4,045 per MT; and the price for whole milk powder was down 2.9 percent to $2,655 per MT. The overall index was down 2 percent. The next GDT auction is Nov. 20.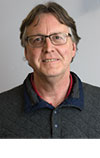 Dave Natzke

Editor
Progressive Dairyman
Before commenting on our articles, please note our Terms for Commenting.