Digest Highlights: Wisconsin snowstorm losses mount. California FMMO timeline summarized. AMPI sets news cheese output record. Several processors plan expansions. Find a summary of this and other news here.
Wisconsin dairy farmers urged to report snowstorm losses
Government and agricultural officials are urging Wisconsin dairy farmers to report losses caused by a mid-April snowstorm that resulted in collapsed barns, dumped milk and cattle deaths. (Read Dairy farmers dig out from roof collapses.)
Affected farms may be eligible for funds through the USDA Farm Service Agency (FSA) disaster assistance and low-interest loan programs. Those programs include the Livestock Indemnity Program for livestock death losses; the Emergency Assistance for Livestock, Honeybees and Farm-Raised Fish Program for losses due to feed or water shortages, disease, adverse weather or other conditions; and the Emergency Loan Program, providing low-interest loans to help producers recover from production and physical losses.
In addition, the FSA uses loss reports to determine whether to seek a disaster designation, making farmers in designated counties eligible for low-interest loans if they cannot access private financing.
In most cases, producers will be required to provide verifiable documentation of losses resulting from an eligible adverse weather event and must submit a notice of loss to their local FSA office within 30 calendar days of when the loss of livestock is apparent.
For more information on these programs, visit the FSA website or contact a local FSA office. To find the information for your local FSA office, visit the USDA website.
California FMMO referendum voting ends May 5
The International Dairy Foods Association summarized the schedule for implementation of a California Federal Milk Marketing Order (FMMO) if it is approved in a producer referendum.
Eligible individual California dairy producers or their co-ops, using bloc voting, have until May 5 to return ballots. Once the voting period is closed, the USDA expects to publish result in early June.
There are two ways for the referendum to pass: by affirmative vote of either (1) two-thirds of all the voting producers (including bloc-voted cooperatives) or (2) eligible producers supplying two-thirds of all milk in the system.
If the referendum passes, the USDA will spend June, July and August educating handlers on the new process to ensure a seamless transition from the state order to the California FMMO.
If the referendum passes, the target date for implementation of the new order is Nov. 1, 2018, with the first pool results announced in December 2018.
Should the referendum fail, however, USDA will terminate the proceedings with no further action.
For more information, visit the USDA's California FMMO website.
National Dairy FARM Program, Beef Quality Assurance Program seek award nominees
The FARM Program is partnering with the Beef Quality Assurance (BQA) program to collect nominations for the first-ever joint FARM/BQA Dairy Award for 2019. Application deadline is June 1.
The awards honor outstanding beef and dairy producers and marketers demonstrating the best animal care and handling principles as part of their day-to-day operations.
The winner of the BQA/FARM Dairy Award is selected by a committee of animal scientists, FARM staff, BQA staff and industry representatives.
Illinois: Bill requires written dairy inspection reports
A bill making its way through the Illinois Legislature requires paper copies of dairy inspection reports be provided to the affected farm.
Introduced by Illinois Rep. Charles Meier [R-Okawville], the bill recently passed the Illinois House, 113-0, and now moves to the state Senate. An amendment to the state's Grade A Pasteurized Milk and Milk Products Act, it primarily addresses Amish communities, which may lack access to computers, printers and electronics.
Under current law, dairy farms can receive deductions for failure to post the most recent inspection report, which can lead to a milk marketing downgrade.
Pennsylvania: CAFO permit requirements have changed
Effective April 1, the general permit for concentrated animal feeding operations (CAFOs) in Pennsylvania has changed, according to the PennAg Industries Association.
The revised PAG-12 permit requires an annual report beginning Jan. 1, 2019, and an annual fee of $500 beginning Jan. 1, 2020.
CAFO's are expected to report actual freeboard (the empty vertical distance between the manure level and the top of the manure storage facility) within liquid and semi-solid manure storages as of Dec. 15 each year as part of the annual report.
For earthern manure storage systems, a completed inspection report, including photographs, must be attached to the annual report. It also requires leak detection monitoring.
Other changes are described in the fact sheet for the PAG-12 General Permit, which can be found on the DEP eLibrary.
MVP Dairy to begin operations in fall
MVP Dairy, a partnership between two fourth-generation farm families, will begin production this fall, officials told attendees at a county dairy breakfast in Ohio recently.
Announced last fall, the 4,500-cow dairy will produce non-GMO milk in Mercer County, Ohio, for Dannon. The partnership involves the McCarty and VanTilburg families.
McCarty Farms has dairies located near Rexford, Bird City and Scott City, Kansas, and Beaver City, Nebraska. The four sites house 8,200 milking cows producing about 248 million pounds of milk annually. Under a business arrangement with Dannon, the McCartys are the sole supplier for fresh milk at Dannon's yogurt plant in Fort Worth, Texas.
VanTilburg Farms, Celina, Ohio, is a multifaceted farm business, producing grain and operating a commercial grain elevator. In addition, the business provides agricultural supplies and services in northwestern Ohio, including custom fertilizer and chemical application, poultry litter, soil sampling, crop insurance, trucking and excavation.
Sargento begins Wisconsin expansion
Sargento Foods Inc. will expand its Kiel, Wisconsin, facility. The construction project will add 41,500 square feet of production and warehousing space to the existing facility. In addition to the new space, 7,000 square feet will be remodeled. Project completion is anticipated by the end of 2018.
Family-owned Sargento has about 2,000 employees and net sales of $1.4 billion. The company manufactures and markets shredded, sliced and snack natural cheese products, as well as ingredients and sauces.
In addition to Kiel, Sargento Foods operates facilities in three other Wisconsin communities: Plymouth, Hilbert and Elkhart Lake.
AMPI sets co-op cheese production record
The ability to respond to climbing demand resulted in record cheese production and contributed to earnings of $15.1 million for Associated Milk Producers Inc. (AMPI) in 2017.
Spurred on by a plant expansion at Sanborn, Iowa, Associated Milk Producers Inc. (AMPI) cheese production hit a record 659 million pounds in 2017, accounting for nearly 60 percent of the cooperative's sales last year. Annual earnings totaled $15.1 million.
"Rising milk production on AMPI member farms allowed us to increase cheese production in sync with our customers' needs," Donn DeVelder, AMPI co-president and CEO, told about 300 attendees at the co-op's annual meeting recently.
Headquartered in New Ulm, Minnesota, AMPI is owned by about 2,000 dairy farm families from Wisconsin, Minnesota, Iowa, Nebraska, South Dakota and North Dakota. Co-op members marketed 5.7 billion pounds of milk, resulting in $1.7 billion in sales for the cooperative in 2017. AMPI owns 10 Midwest-based manufacturing plants where 10 percent of the nation's American-type cheese, butter and dried whey is produced.
BelGioioso Cheese to build New York plant
New York dairy farmers got some good news regarding milk processing capacity with the announcement BelGioioso Cheese will build a new 100,000 square foot manufacturing facility in Glenville, Schenectady County, New York.
The $25 million New York plant will be located on a 40-acre site in the Glenville Business and Technology Park. The plant will manufacture fresh mozzarella and other cheese products.
Wisconsin-based BelGioioso Cheese is one of the nation's largest specialty cheese producers. The company owns and operates nine manufacturing plants, including the former Cappiello's plant in Schenectady, New York.
Empire State Development (ESD), New York's chief economic development agency, agreed to provide up to $850,000 in performance-based tax credits.
Tennessee label initiative encourages dairy consumers to 'buy local'
A new Tennessee law is designed to encourage consumers to purchase milk from the state's dairy farmers, some of whom are affected by the termination of milk supply contracts by Dean Foods, effective May 31.
Signed into law on April 19, House Bill 2153 authorizes any milk sold in Tennessee that contains only milk produced in the state to be labeled as "Local Tennessee Milk." The law is effective July 1.
Dean Foods recently informed approximately 100 farmers nationwide – including 11 in eastern Tennessee – that it would stop buying their milk as of May 31. Representatives David Hawk and Jeremy Faison hope the initiative will persuade citizens of our state to "buy local."
"Tennesseans need to rally around our local dairy industry," said Faison, one of the bill's sponsors.
Wisconsin dairy research facilities funded
Wisconsin dairy product researchers will get financial boosts at two locations.
The Wisconsin State Building Commission approved plans to overhaul the Center for Dairy Research and Babcock Hall Dairy Plant at the University of Wisconsin – Madison. The $47 million project will include a new 100-seat auditorium for students, labs and kitchens.
The building commission also approved a $4 million Dairy Pilot Plant renovation at the University of Wisconsin – River Falls. To date, the University of River Falls College of Agriculture, Food and Environmental Sciences (CAFES) and the UW – River Falls Foundation have secured approximately $2.5 million in cash, gifts, pledges and in-kind contributions. Private funds are being raised to purchase and install the Dairy Pilot Plant's new equipment. The renovated plant is expected to be ready for use in early 2019.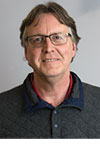 Dave Natzke

Editor
Progressive Dairyman