You're busy. With that in mind, Progressive Dairy looks at issues in the news impacting you and your dairy business. In recognition of your time, we'll attempt to summarize recent events or actions making dairy headlines and reported in our weekly digital newsletter.
Then we'll try to put that news into perspective and briefly describe how it might affect you.
CULL COW PRICES
What happened?
Technically, it hasn't happened yet, and there's no guarantee it will. Based on history, however, Mark Linzmeier, certified public accountant, dairy market adviser and owner of Linzmeier Business Solutions LLC, provides a "heads-up" for anyone who has been holding on to dairy cows (and USDA numbers indicate you are) but are considering culling as milk prices come off peaks for the remainder of 2020.
What's next?
If you're culling dairy cows, a major market competitor is the beef cull cow, and supply and demand come into play. Cull cow prices are generally the lowest in the final quarter of the year, as beef cows come off pasture and those cows that won't be retained for next year head to the slaughter market.
One of the factors determining the beef cow culling rate is drought – supplemental feeding can be expensive. As of early September, the USDA's U.S. Drought Monitor estimated 31% of U.S. beef cattle were in areas under drought conditions, especially in major beef states in the western U.S. Additionally, the USDA's weekly summary of pasture and range conditions indicated 78% of U.S. acreage was listed as being in very poor, poor or fair condition; just 22% was listed in good or excellent condition.
If drought, affecting the beef cull cow market, collides with softening milk prices, affecting the dairy cull cow market, there's the potential for lower cull cow prices.
There are other factors, of course. The Livestock Market Information Center (LMIC) points out beef imports and the fed cattle market impact cull cow prices, too. Also on the supply side, there's the cost of feed. (The outlook for 2020 corn yields has been deteriorating due to weather concerns.) On the beef demand side, restaurant traffic due to COVID-19 could also come into play.
Bottom line
Two USDA information sources show dairy cow numbers have been building this summer. The USDA's monthly Milk Production report indicates that after falling in April-June, U.S. dairy cow numbers grew in July (the August estimate was released after Progressive Dairy's press deadline), likely due to much-improved milk prices.
The second set of numbers reveal weekly dairy cull cow slaughter has lagged comparable year-earlier levels every week between May 2 and Aug. 29, a stretch of 16 weeks and counting. Over that period, 2020 weekly slaughter was down an average of about 5,000 head from 2019, even though July 2020's dairy herd was 37,000 head more than July 2019.
"As we move closer to the fall beef cow run and lower milk prices – at least compared to June-August 2020 – this could set up for a big impact on cull cow prices," Linzmeier said. "If excess dairy cows hit the market at the same time as excess beef cows coming off pasture for the fall, there could be a greater-than-normal drop in cow prices."
If that's the case, and herd culling is in your plans, you may want to watch the markets and calendar to "beat the rush" to optimize income from the sale of slaughter cows.
FEDERAL AGRICULTURAL ASSISTANCE
What happened?
The USDA announced some details regarding a second Coronavirus Food Assistance Program (CFAP-2) at Progressive Dairy's deadline.
What's next?
The sign-up period runs through Dec. 11, 2020. CFAP-2 is considered a separate program and requires a separate signup, even if you signed up for CFAP-1.
Bottom line
Dairy payments will equal $1.20 per hundredweight (cwt) based on actual milk production from April 1-Aug. 31, 2020, and estimated milk production for Sept. 1- Dec. 31, 2020 (based on the daily average production from April 1-Aug. 31, multiplied by 122 days).
The average futures price decline for milk from mid-January to late-July was about 12%. An 80% factor is applied to the price difference and the payment rate is further adjusted to reflect the portion of second-quarter payments covered under CFAP-1.
Watch the Progressive Dairy and USDA Farm Service Agency websites for other details.
GLOBAL DAIRY'S 'TOP 20'
What happened?
Strategic questions on whether to invest or divest impacted standings in Rabobank's annual listing of the "Global Dairy Top 20" companies, noted Mary Ledman, dairy global strategist. Rankings in the annual report, released in late August, were based on 2019 financial data and merger and acquisition transactions completed in the first half of 2020.
What's next?
Rabobank's dairy analysts expect to see a continuation of below-trend milk production gains in most exporting countries. Slower economic growth in China and a post-COVID global recession will push consumers to lower-cost dairy products. The world's largest dairy companies may focus on shoring up domestic markets, with less energy on global strategies.
Bottom line
While European companies maintained their hold on half of the spots in the top 20 (Table 1), the acquisition of substantially all of the assets held by Dean Foods (No. 11 on Rabobank's list last year) by Dairy Farmers of America (DFA) reduced the number of positions held by U.S. companies to three.
While leapfrogging from sixth to third in the new rankings, DFA secured a home for a substantial portion of its members' milk and boosted year-over-year sales by 47.5% ($6.5 billion) to $20.1 billion, the largest increase of any company. DFA will experience additional growth later this year when a large-scale cheese plant comes online in Michigan, a joint venture with Select Milk and Glanbia.
Most other companies recorded more modest changes, with 10 of the top 20 reporting lower year-over-year sales. In U.S. dollar terms, combined 2019 sales among the Global Dairy Top 20 were estimated up 1.3%, compared to gains of 2.5% in 2018 and 7.2% in 2017.
There were 115 mergers and acquisitions within the global dairy sector in 2019, compared to 112 in 2018. A majority of the transactions (64) occurred in Europe, followed by North America (39) and Asia (25). There have been 52 mergers and acquisitions through the first half of 2020, with transactions impeded by COVID-19 and foreshadowing of a more active environment in 2021, Ledman said.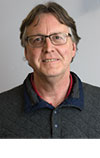 Dave Natzke

Editor
Progressive Dairy