You're busy milking cows and taking a break from forage production to attend World Dairy Expo. With that in mind, Progressive Dairy looks at issues in the news impacting you and your dairy business. In recognition of your time, we'll attempt to summarize recent events or actions making dairy headlines and reported in our weekly digital newsletter, Progressive Dairy Extra. Then we'll try to put that news into perspective and briefly describe how it might affect you.
DMC SIGN-UP, PAYMENTS
What happened?
If you haven't enrolled in the Dairy Margin Coverage (DMC) program for 2019, it's too late. The sign-up period closed on Sept. 20.
As of Sept. 16, 20,647 dairy operations had signed up for the DMC program. That number represents about 77% of the 26,832 dairy operations with established milk production history and about 80% of that milk production.
According to the USDA, about half of the producers have signed up for the full five-year length of the program to take advantage of the 25% premium discount by locking in margin protection coverage through 2023. (Progressive Dairy will provide final enrollment numbers when they become available.)
What's next?
The enrollment period for enrolling in DMC for 2020 is Oct. 5 - Dec. 13, 2019 at local USDA Farm Service Agency offices. Producers who locked in coverage in the 2019 sign-up must certify the operation is producing and commercially marketing milk and pay the annual administrative fee during the 2020 enrollment period.
And there's another important date looming for some DMC participants. Dairy operations which had an intergenerational transfer between 2014 and 2019 have until Dec. 6, 2019 to take advantage of a one-time opportunity to increase their established production history during the 2019 and 2020 annual coverage election periods. Retroactive payments based on the increased production history will apply for 2019 and not prior years.
A dairy operation may add to their approved production history for an intergenerational transfer when a spouse, child or grandchild joins a participating dairy operation. Non-lineal relatives, such as siblings, cousins, nieces or nephews, who join the operation will not be eligible for a production history increase.
The increase to the established production history of the participating dairy operation will be determined based on multiplying both the national rolling herd average data for the current year in effect at the time of the intergenerational transfer and the quantity of cows purchased by the joining family member within 60 days of joining the dairy operation. For an intergenerational transfer to be recognized by the FSA, the requesting dairy operation must meet all eligibility requirements, including an ownership provision for those entering the business. Applications must also be approved by the local FSA county committee.
Bottom line
If you missed the 2019 deadline, you likely missed out on some substantial indemnity payments. DMC provides coverage retroactive to Jan. 1, 2019, with applicable payments distributed to eligible dairy farmers after they enrolled. All those selecting coverage at the Tier 1/$9.50-per-hundredweight (cwt) level were ensured coverage for the first seven months of the year.
The August margin and indemnity payment was announced Sept. 27, after Progressive Dairy's deadline. At the time, milk and feed price projections indicated there will not be an indemnity payment at any level for August or any month for the remainder of 2019.
As of Sept. 9, total U.S. DMC indemnity payments were estimated at about $257.7 million for those selecting 2019 coverage, with an average payment to individual operations of more than $13,460.
Among individual states, Wisconsin producers received a total of $62.31 million and an average of $11,980. New York and Minnesota each received about $23 million in total payments, and producers in those states averaged $11,939 and $11,145, respectively.
In contrast, California and Idaho producers, with a higher percentage of operations protecting milk volumes closer to the Tier 1 5-million-pound cap, received an average of $25,819 and $22,571, respectively, even though state totals were substantially lower. All payments are subject to a 6.2% sequestration deduction.
MILK DONATION REIMBURSEMENT PROGRAM
What happened?
You may have forgotten about it, but a dairy provision approved in the 2018 Farm Bill created the Milk Donation Reimbursement Program. The USDA provided details of the program in early September, with an implementation date of Sept. 16, 2019.
Under the program, eligible dairy organizations can partner with non-profit organizations to distribute food to low-income individuals. Those partnerships may apply for and receive limited reimbursements to cover expenses related to certain fluid milk product donations.
Details about program eligibility and participation are available online (Establishment of a milk donation reimbursement program).
What's next?
An eligible dairy organization is a dairy farmer, either individually or as part of a cooperative, or a dairy processor that incurs qualified expenses by accounting to a Federal Milk Marketing Order (FMMO) pool for fluid milk product donations.
Interested partnerships must apply for fiscal year (FY) 2019 and FY 2020 program participation by submitting a separate completed Milk Donation and Distribution Plan for each fiscal year no later than Nov. 6, 2019.
Milk Donation and Distribution Plans submitted for FY 2019 can reflect donations made from Oct. 1, 2018 through Sept. 30, 2019. After approval, partnerships will then be able to submit specific information to obtain retroactive reimbursement claims for FY 2019. Plans for FY 2019 and FY 2020 will be approved by Dec. 23, 2019.
Bottom line
The reimbursements will offset a portion of the raw milk cost for milk donated to food assistance programs. Congress authorized $9 million for the program in FY 2019 and $5 million per fiscal year thereafter.
DAIRY, AG EXPORTS
What happened?
July showed the importance of diversity when marketing U.S. dairy products abroad. While overall monthly sales volume was down 6% compared to a year earlier, increased sales to Mexico, South America and the Middle East/North Africa (MENA) helped offset declines in China and Southeast Asia, and helped push the value of dairy product exports 10% higher. In the first seven months of the year, total U.S. exports were valued at $3.4 billion, the highest total for January-July since 2014.
What's next?
Four things (at least): Congress has returned from its August recess, and ratification of the U.S.-Mexico-Canada Agreement is up for discussion. Although no details have been provided, the Trump administration recently announced that a trade deal with Japan had been reached in principle. U.S. and Chinese trade officials have agreed to trade talks in October. Both Chinese and U.S. officials have expressed a willingness to back off an aggressive schedule of additional tariffs previously announced for this fall.
U.S. Dairy Export Council president and CEO Tom Vilsack said he is optimistic about the long-term health of U.S. dairy exports despite current trade disputes.
Bottom line
While the value of U.S. dairy exports is ahead of year-ago levels, overall U.S. agricultural trade turned in a trade deficit in July, the third time that's happened in 2019. It's the first time U.S. agriculture has recorded three months of trade deficits in a single year since 2006.
July U.S. ag exports were valued at $10.8 billion in July, while ag imports were estimated at $10.9 billion, resulting in a $115 million trade deficit. Through the first seven months of the year, the ag trade deficit stands at $4 million.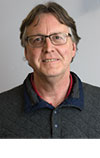 Dave Natzke

Editor
Progressive Dairy