You're busy – milking cows, managing employees, attending World Dairy Expo. With that in mind, Progressive Dairyman launched this column: "What happened? What's next?"
In recognition of your time, we'll attempt to summarize recent events or actions making dairy headlines and reported in our weekly digital newsletter, Progressive Dairyman Extra. Then, we'll seek out experts and sources, putting that news into perspective and, most importantly, briefly describe how it might affect you.
TARIFF MITIGATION PROGRAM
What happened?
In late August, U.S. Ag Secretary Sonny Perdue released details of a $12 billion, three-pronged USDA Trade Mitigation Program, designed to offset financial losses suffered by farmers impacted by ongoing trade/tariff wars.
One component of the USDA effort is the Market Facilitation Program (MFP), which provides direct payments to producers of cotton, corn, sorghum, soybeans, wheat, hogs and dairy. The initial round of payments was estimated at $4.7 billion; dairy's share was set at $127.4 million. (There might be a second round of payments based on trade negotiation progress and market conditions.)
For dairy farmers, the program pays 12 cents per hundredweight on half of their highest annual Margin Protection Program for Dairy (MPP-Dairy) milk production history in 2011-2013. (Dairy farmers not participating in MPP-Dairy and newer operations must provide milk production records to establish history with their local USDA Farm Service Agency office.)
A 500-cow dairy farm averaging 21,827 pounds of milk per cow per year (the 2013 annual average) would see a payment of about $6,550. A 200-cow dairy could expect to receive about $2,620.
Dairy operations must have been in operation on June 1, 2018, to be eligible for payments. They must also be in compliance with USDA conservation program requirements. Payments are capped at $125,000 per entity, and recipients are subject to adjusted gross income limitations.
The application period opened Sept. 4.
What's next?
Eligible dairy farmers have until Jan. 15, 2019, to apply for the direct payments. Applications are available through local USDA/FSA offices, in paper form or as downloadable PDF documents, and can be filed in person, via fax, mail or email. Information can also be filed digitally through an electronic-authentication account.
The application is one page, front and back. USDA officials estimate the application form should take about 30 minutes to complete, including the time you'll need to review the instructions and gather the information.
Producers who have not previously participated in a USDA program should contact their local USDA service center to establish farm records.
In addition to the direct aid, the USDA earmarked $84.9 million to purchase dairy products for distribution in federal food assistance programs.
(Unrelated to the Trade Mitigation Program, the USDA began accepting bids for 9.6 million gallons of milk, also for federal feeding programs, covering three delivery periods: Oct. 15 – Dec. 15, 2018; Dec. 10, 2018 – Jan. 30, 2019; and Feb. 4 – Mar. 27, 2019. Those purchases are part of a $50 million budget outlay, the first ever involving fluid milk for domestic feeding programs.)
NORTHEAST CLASS-ACTION LAWSUIT
What happened?
About 8,600 Northeast U.S. dairy farmers received payments stemming from the second chapter of a 9-year-old lawsuit involving milk marketing practices in Federal Milk Marketing Order (FMMO) 1. The class-action lawsuit (Allen v. Dairy Farmers of America Inc., No. 5:09-CV-230) was initially filed in 2009.
Dairy farmer plaintiffs in the lawsuit alleged Dean Foods, dairy cooperative Dairy Farmers of America (DFA) and its marketing arm, Dairy Marketing Services (DMS), were involved in anti-competitive milk marketing conduct.
Without admitting wrongdoing, Dean Foods agreed to a separate $30 million settlement in 2011.
DFA/DMS reached a final $50 million settlement agreement in 2016. After deducting legal fees and other expenses, estimated at $16.6 million at the time of that settlement, the remaining portion was placed in a fund for distribution to dairy farmers. However, complications regarding payment distribution arose.
Even though the claim forms were simplified to enable farmers to complete them without legal assistance, in some cases claims were filed by third-party filers (TPFs) on behalf of individual farmers.
Court documents indicate filing by some TPFs, generally law and consulting firms providing services related to class-action lawsuits, resulted in some filing duplication. Additionally, some TPFs charged individual farmers a portion of the claim to complete the filing process, in some cases up to 33 percent of their individual payment.
The percentages requested by some of the TPFs were in excess of the percentages the court had originally awarded to attorneys representing the farmers in the lawsuit.
Settlement payments were held up while the court ruled on whether the checks should be sent to individual farmers or the TPFs who submitted claims.
This summer, U.S. District Court Judge Christina Reiss finally cleared the way for settlement fund distribution, ordering all settlement checks be sent directly to individual dairy farmers, notwithstanding the existence of any contracts with TPFs. The order left it up to dairy farmers to determine if they had any obligation to pay TPFs a portion of the settlement checks.
What's next?
The settlement payment distribution closes one chapter in the lawsuit but doesn't end the story. About 115 dairy farmers would not accept the settlement and opted out of the original class-action lawsuit. Known as the Farmers United, they have filed a separate legal challenge, also in the U.S. District Court for the District of Vermont (Sitts v Dairy Farmers of America Inc., Case No. 2:16-cv-287).
That case is currently in the discovery process, a period when legal facts related to the case are collected and prepared for trial. At the conclusion of the discovery process, parties involved may file a motion for a summary judgment based on the facts presented. The deadline for that filing is set for Dec. 15.
The court can either accept that motion or deny it and send the case to a formal trial. If the case proceeds, a trial is likely to begin in early January 2019.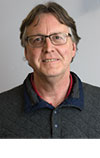 Dave Natzke

Editor
Progressive Dairyman