In this column, Progressive Dairy summarizes issues in the news and attempts to describe how they might affect dairy farmers. Look for more extensive background and details online (Progressive Dairy).
Items in this column are compiled from Progressive Dairy staff news sources. Send news items to .
DEAN 'PREFERENCE' PAYMENTS
What happened?
Quick action by Pennsylvania dairy leaders likely averted legal and financial headaches for hundreds of dairy farmers nationwide who were asked to return a portion of milk checks they received from Dean Foods in the fourth quarter of 2019.
Working in collaboration, the Pennsylvania Milk Marketing Board (PMMB), the Pennsylvania Attorney General's office and ASK LLP developed "declaration" forms for dairy farmers and milk haulers to demonstrate that they received the payments in the "ordinary course of their business" with Dean.
What's next?
Dairy farmers and milk haulers who received "avoidance claim settlement offers" from ASK LLP should download appropriate forms from the PMMB website (www.mmb.pa.gov/consumer/pages/default.aspx), complete and return them via email, fax or U.S. mail to the paralegal assigned to the matter (noted in the letter from ASK LLP). According to Douglas Eberly, PMMB chief counsel, the declaration forms should be acceptable for dairy producers and milk haulers in any state.
ASK LLP must receive the declaration forms to provide the bankruptcy court and the Dean creditors committee to document that producers, haulers and others received payments for milk or services in the normal course of business. Failure to submit the form could leave the producer or hauler subject to legal action in bankruptcy court. After receiving and reviewing a declaration, Eberly said ASK LLP will seek authority to close the file and then inform the farmer or hauler.
The information provided here is not a substitute for obtaining legal advice from a licensed attorney.
Bottom line
Under 11 US.C. § 547 of U.S. bankruptcy code, payments made by a company during the final 90 days prior to the filing of bankruptcy are considered "preference" payments and are subject to "claw back" provisions by bankruptcy trustees seeking to acquire necessary funds to pay remaining claims.
Authorized by Dean trustees, ASK LLP sent "avoidance claim settlement offer" letters to an estimated 500 former Dean milk suppliers, asking them to return at least partial payments for milk delivered to the company beginning approximately Aug. 14 through Nov. 11, 2019.
One legal defense against the claims is when the payments received by farmers and/or haulers from Dean were in the "ordinary course of business."
In addition to actions taken in Pennsylvania, the American Farm Bureau Federation sent a letter to ASK LLP, calling for an immediate reversal of their "predatory shakedown" and threatening potential legal action if the firm failed to withdraw the letters sent to farmers.
USDA DAIRY PURCHASES
What happened?
While the future of the Farmers to Families Food Box Program remains uncertain under the Biden administration, the USDA has already scheduled "Section 32" purchases of $110 million worth of dairy products for 2021.
What's next?
In an announcement on Dec. 7, the USDA said outlays would include $60 million for fresh fluid milk and $50 million for butter. Solicitations will be issued in December 2020 for delivery in February-March 2021, in February for delivery in April-June 2021, in May for delivery in July-September 2021 and in August for delivery in October-December 2021.
Bottom line
The purchases were made under the authority of Section 32 of the Agricultural Adjustment Act of 1935, which authorizes the USDA to buy surplus commodities to support prices, then distributing them through domestic nutrition programs.
The National Milk Producers Federation (NMPF) estimated USDA dairy product purchases totaled nearly $1.9 billion in 2020. About two-thirds of those purchases were through the Farmers to Families Food Box Program, created to provide food assistance to those in need during the COVID-19 pandemic.
Congress was considering another economic stimulus package at Progressive Dairy's deadline. It may or may not include more dairy product purchases.
Going forward, some political analysts forecast the Biden administration will favor more traditional programs, such as Section 32, the Supplemental Nutrition Assistance Program (SNAP) and Women, Infants and Children (WIC) programs to distribute food assistance.
NEGATIVE PPDS
What happened?
You're probably sick of reading about them, but November's milk class price relationships provided plenty of incentives for depooling, driving negative producer price differentials (PPDs) to new lows. The good news is: Uniform prices were up somewhat.
What's next?
How negative PPDs impact individual milk checks depends on your milk handler. Some cheese co-ops pay their producer members at or near the full Class III value, plus any applicable premiums. Other handlers pay the minimum uniform milk price. Still other handlers have deducted a portion of negative PPDs from the prices paid to their producers.
The environment for negative PPDs should now subside, absent any federal policies that create dramatic milk price swings. Unfortunately, it also means weaker Class III milk prices. The depth of negative PPDs has created a grassroots call for Federal Milk Marketing Order (FMMO) reform.
Bottom line
Prior to COVID-19's impact on price formulas (January-May 2020), Class III utilization as a percentage of all milk pooled on all 11 FMMOs averaged about 33% and averaged about 4.34 billion pounds per month. That fell to about 13% (1.26 billion pounds) in November.
November negative PPDs in the seven FMMOs using multiple component pricing ranged from -$5.07 per hundredweight (cwt) in the Northeast to -$9.55 per cwt in California.
NEW DAIRY, AG LEADERSHIP
What happened?
Biden administration and 117th Congress political leadership positions with influence on federal dairy-related policies and programs are beginning to fill up.
What's next?
When it comes to 2021 and politics, who knows? The new Congress is scheduled to be seated on Jan. 3, 2021, although an alternative date may be selected since that is a Sunday. Runoff elections are being held for two Senate seats in Georgia, Jan. 5, and could determine whether Republicans or Democrats hold the majority in the Senate. The House and Senate hold a joint session to count electoral votes on Jan. 8. If that count verifies the November 2020 election results, President-elect Joe Biden is scheduled to be inaugurated on Jan. 20.
Bottom line
Tom Vilsack, CEO and president of the U.S. Dairy Export Council (USDEC) since 2017, has been tapped as U.S. Ag Secretary by Biden. Vilsack previously served in the top USDA post for eight years under the Obama administration.
Leadership of U.S. House and Senate committees with oversight on dairy and agricultural policy in the 117th Congress has also emerged.
In the House, U.S. Rep. David Scott (D-Georgia) will serve as Ag Committee chair, with Rep. G.T. Thompson (R-Pennsylvania) serving as ranking member.
In the Senate, the top Democrat will be current ranking member Sen. Debbie Stabenow (D-Michigan), while the top Republican will be Sen. John Boozman (R-Arkansas). Which of those two will serve as chair and ranking member will be determined after the Senate runoff elections in Georgia.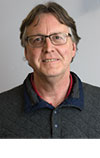 Dave Natzke

Editor
Progressive Dairy